Sheep made from Polystyrene with Needle felted Wool
Sheep made from brown-painted polystyrene UFOs in different sizes with shortened flower sticks for legs. Wool is needle felted onto a large UFO and legs are inserted. Small UFOs are used for the head. Ears and eyes are glued on and a muzzle is drawn on.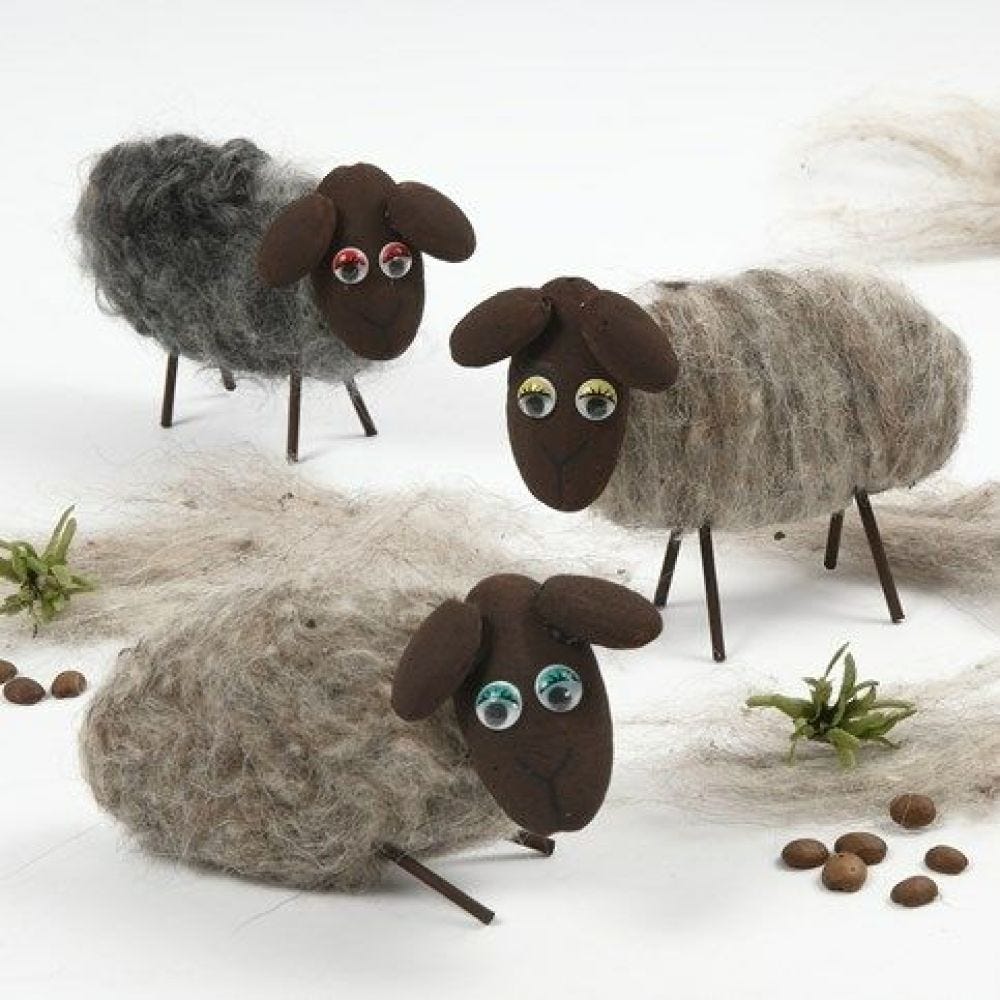 How to do it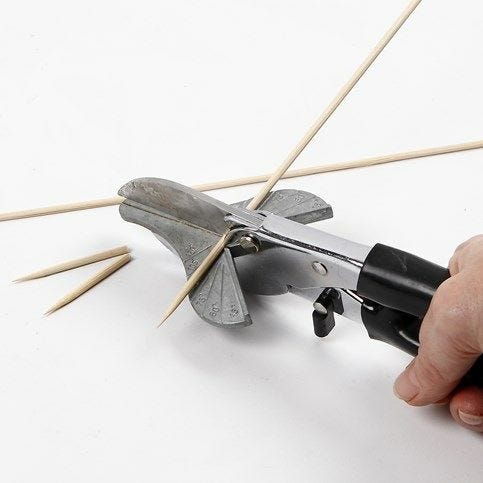 1.
Shorten flower sticks to make four legs.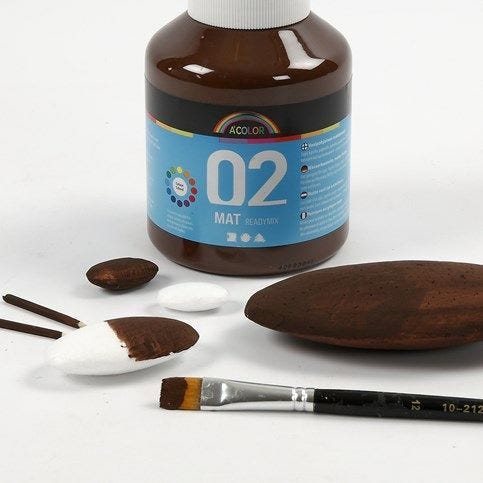 2.
Paint the polystyrene UFOs for the body, head, ears and the flower stick legs with brown A-Color matt acrylic paint and leave to dry.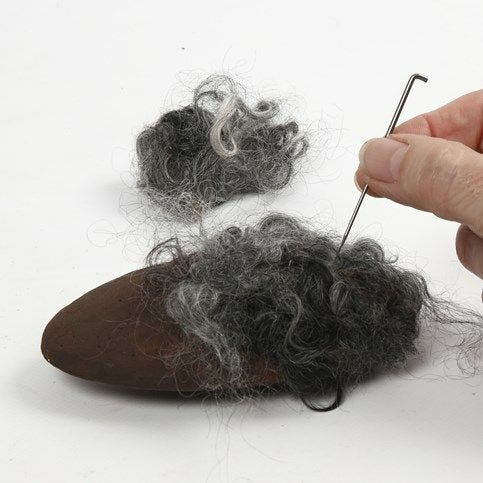 3.
Needle felt wool onto the body using a felting needle. Push the felting needle up and down into the wool on the polystyrene UFO until the wool is attached.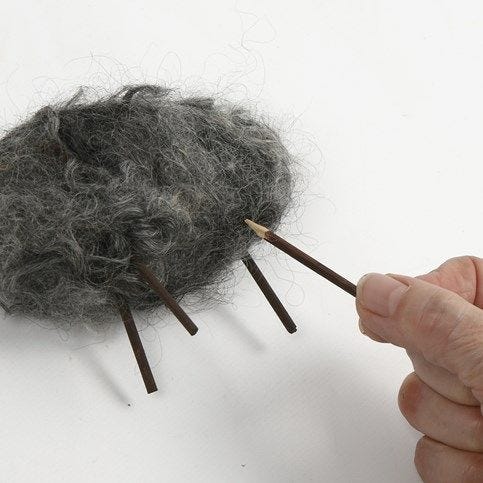 4.
Insert the legs into the body.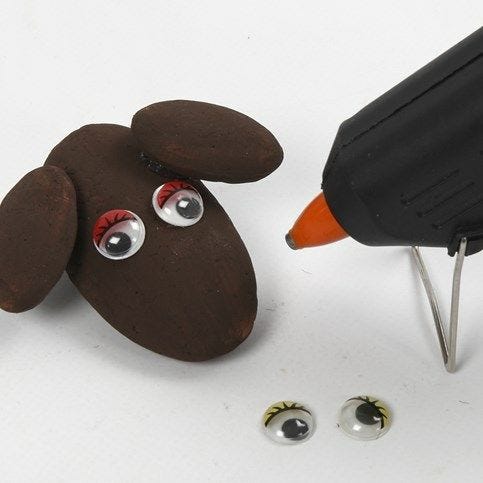 5.
Use a glue gun for attaching the head, both ears and the eyes.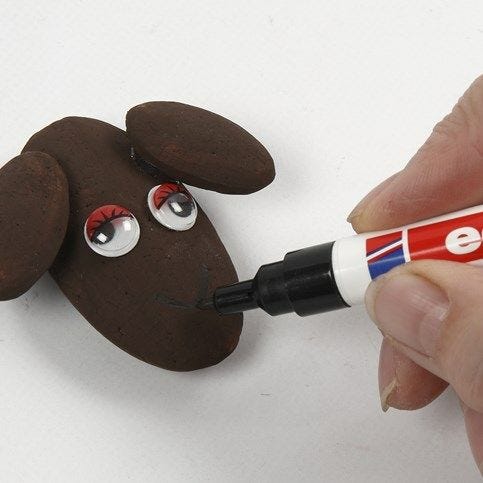 6.
Draw the sheep's muzzle using a black permanent marker, e.g. Edding. A TIP: for a more prominent look, you may use a beige Uni Posca marker.