A Mobile made from Flower Sticks with Weaving and Tassels
These two mobiles are each made of two flower sticks arranged crosswise. Soft Merino wool is woven between the sticks. Two tassels are made with the same yarn and these are attached to each side of the transverse flower stick on one of the mobiles.
How to do it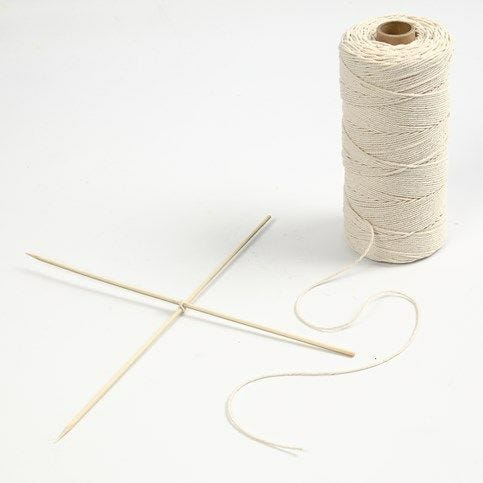 1.
Arrange two flower sticks in a cross and secure them by tying them in the middle with light natural cotton twine.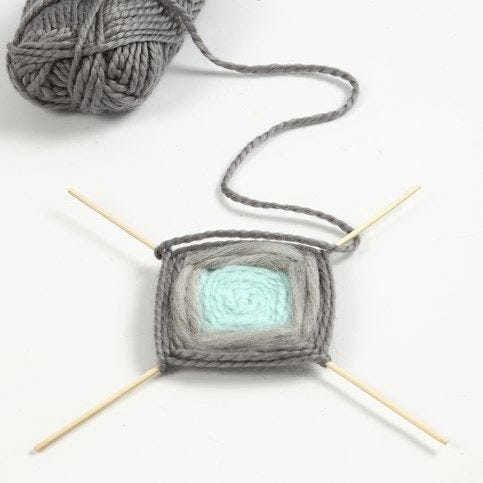 2.
Start at a random stick in the middle. Twist the wool once around the stick and on to the next row, where the wool is also twisted around this stick. Continue as directed along and around all the sticks. According to taste you may change to a new colour wool along the way.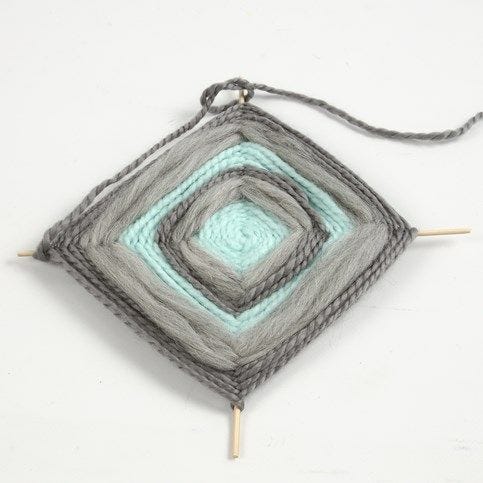 3.
Finish by tying a knot as shown. Tie a tassel onto each side of a flower stick according to your taste. See the next step.
4.
Tassel: Cut a long piece of wool and wind 3/4 around four (4) fingers. Wind the final 1/4 piece of wool transversely approx. 1.5 cm from the top to form an entire bundle of loops, through which the end of the wool is fed a couple of times. Tie a knot and trim.