A Felt Mouse with a Suede Cord Tail for a keyring Fob
This keyring fob is a mouse which is made from felt. A piece of suede cord is attached for its tail. Wiggle eyes are glued on and the nose and whiskers are painted on with Textile Color fabric paint.
How to do it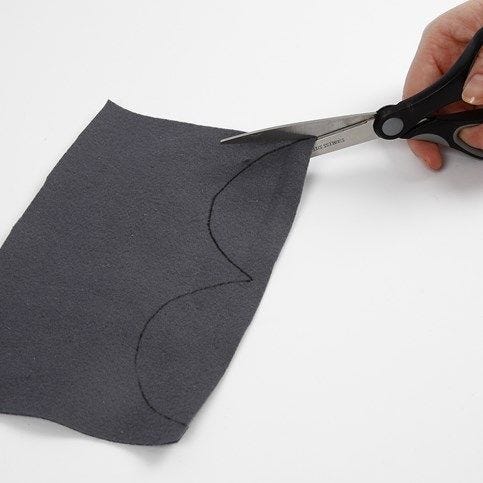 1.
Print out the template, which is available as a separate PDF file for this idea. Cut out and trace the outline of the template onto the felt. Use a fabric marker and cut out.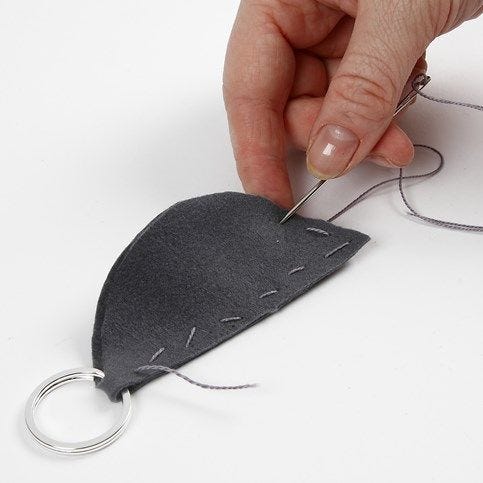 2.
Arrange the narrow piece of the cut-out felt shape around the keyring. Use coarse stitches when sewing the shape together. Leave a small opening. Use mercerised cotton yarn and a darning needle with a pointed tip.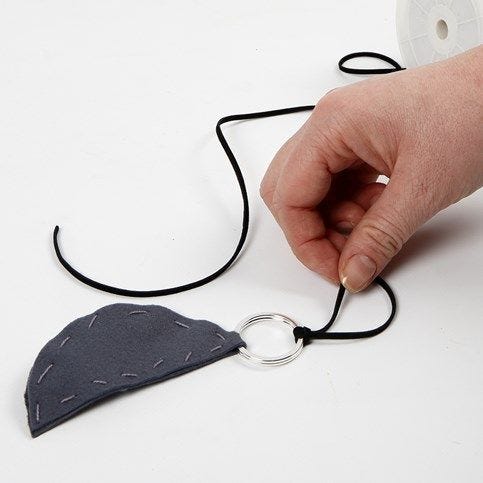 3.
Cut a piece of suede cord for the tail and tie it onto the keyring opposite the felt mouse.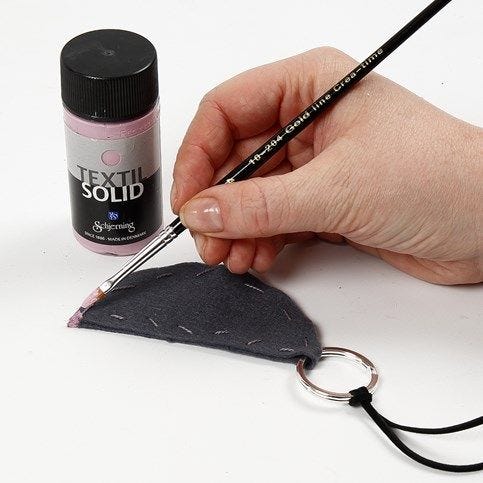 4.
Paint a nose on both sides of the felt mouse using Textile Color fabric paint. Let it dry.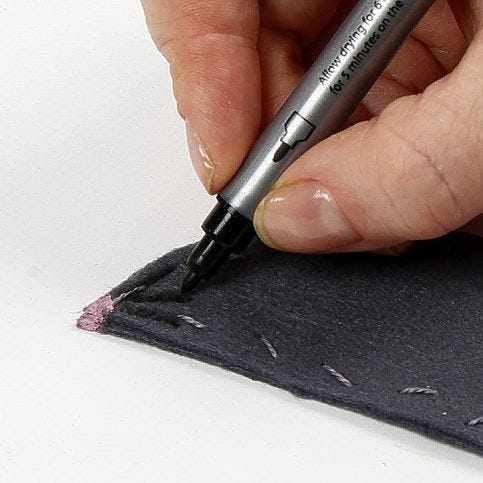 5.
Use a fabric marker for drawing whiskers onto both sides of the mouse.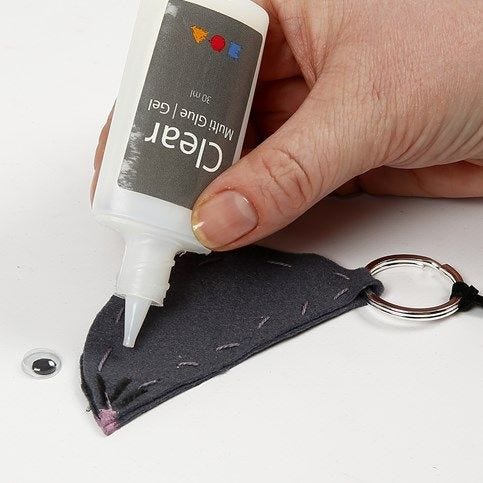 6.
Glue wiggle eyes onto both sides of the mouse using Clear Multi Glue Gel.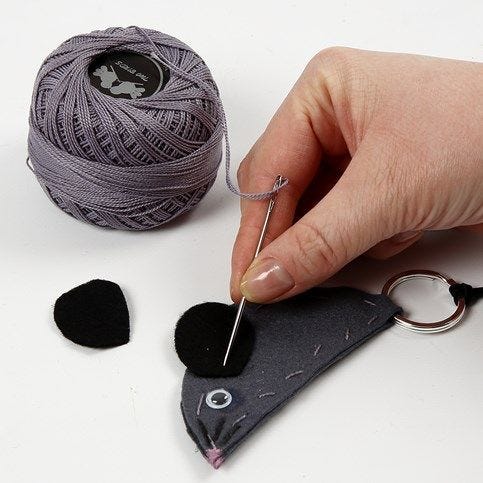 7.
Cut two ears from felt using the template. Sew an ear onto each side of the mouse.
Copyright © 2013-present Magento, Inc. All rights reserved.