A silver metallic Paper Drawing in a glitter-decorated Frame
This frame consists of a back and a loose frame. The inside of the frame is covered with silver metallic paper. A design is drawn and painted. The loose frame is decorated with glitter and attached onto the back using glue. A piece of string for hanging is attached, and decorated with wooden beads.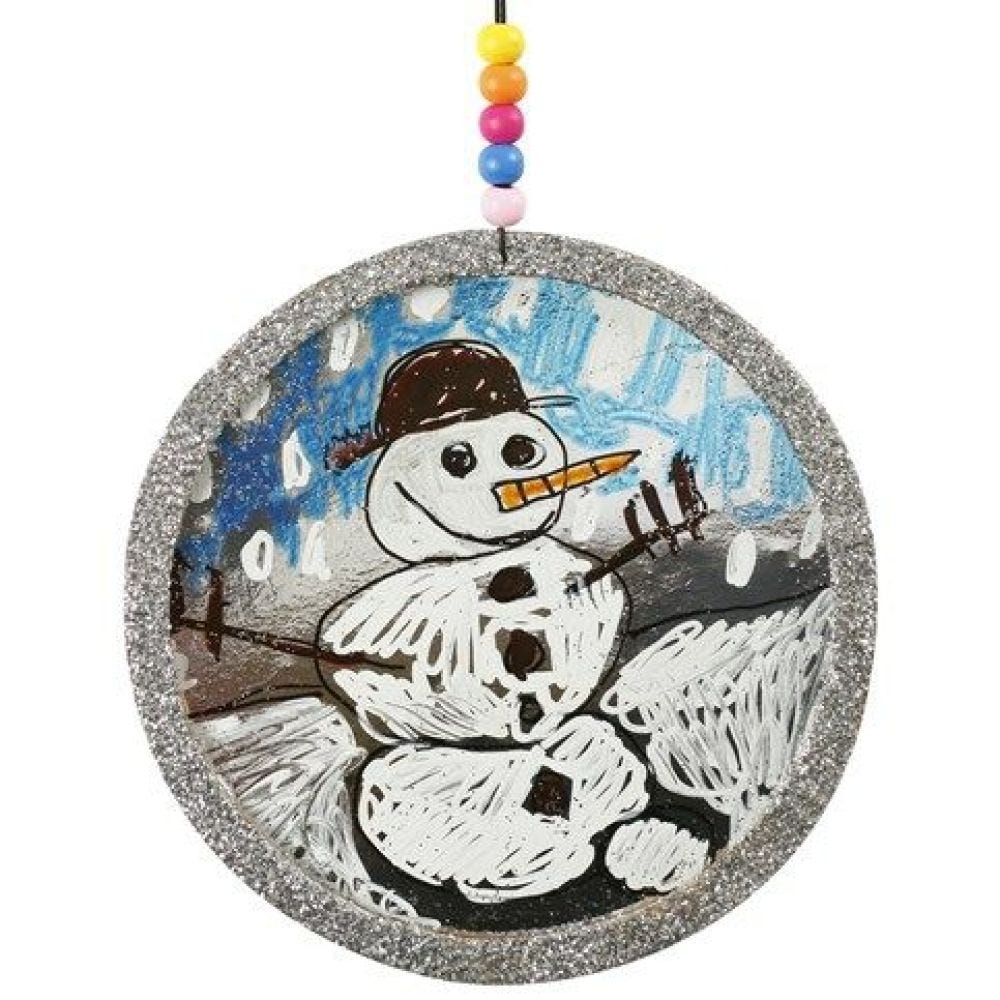 How to do it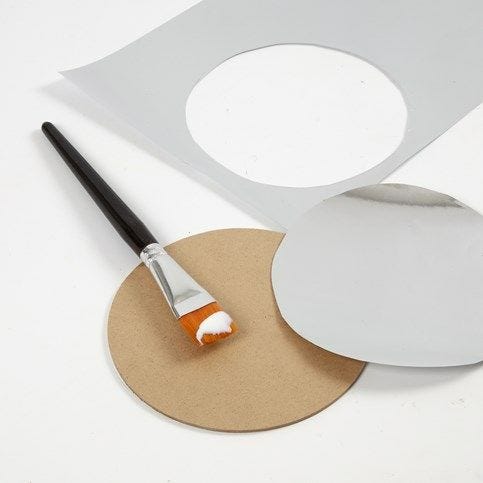 1.
Draw the circumference of the back of the round frame onto a piece of silver metallic paper. Cut it out and attach it onto the back of the frame using A-color Allround medium glue lacquer.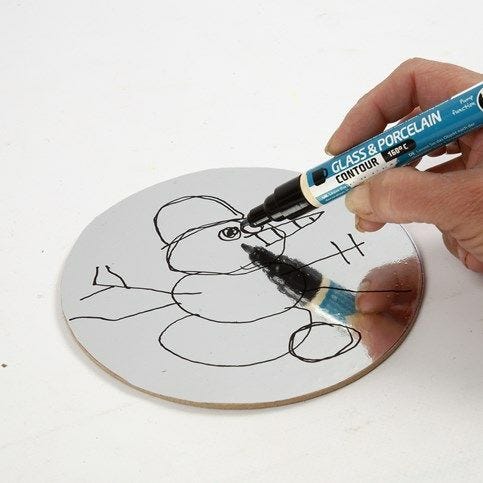 2.
Draw the design with a black contour marker (glass and porcelain marker).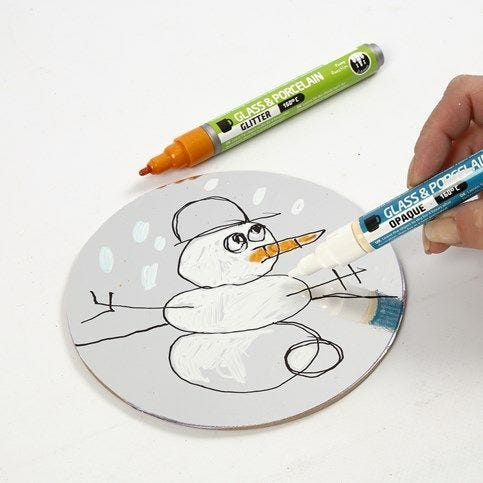 3.
Fill in with glass and porcelain markers with and without glitter.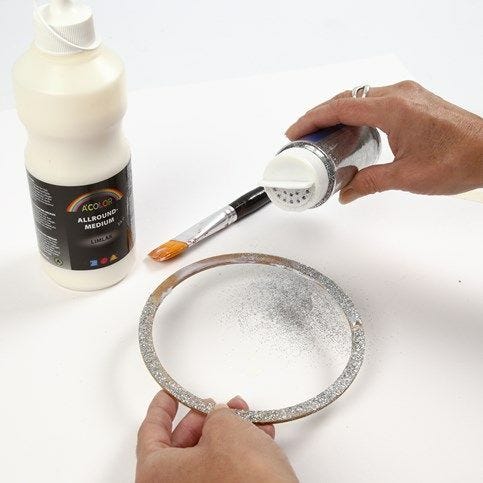 4.
Apply a coat of A-color Allround medium glue lacquer to the frame and sprinkle with glitter. Leave to dry. Repeat the process for a thicker coat.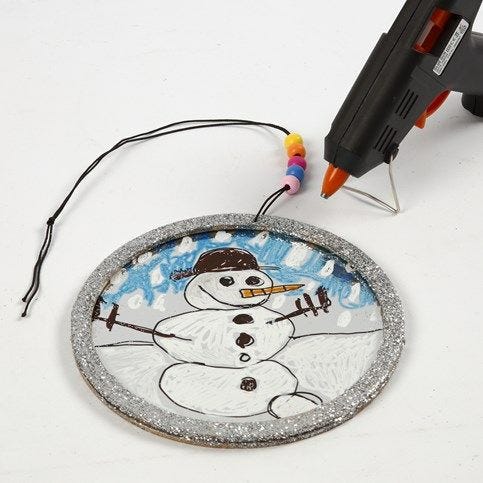 5.
Use a glue gun for attaching the frame onto the back. NB: Remember to place the holes of the back and the frame on top of each other. Attach a piece of string through the hole and decorate this with colorful wooden beads.
I'm shopping as
b2c incl. tax
b2b excl. tax
b2g excl. tax
Go back
I'm shopping as
Continue as guest
Copyright © 2013-present Magento, Inc. All rights reserved.