Arm Knitting with Sydney Yarn
This knitted neck gaiter is made from Sydney yarn using the technique of arm knitting. How to do it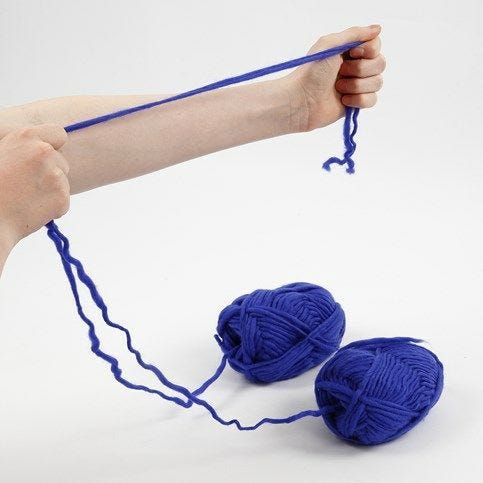 1.
Use two balls of yarn for this process. From each ball of yarn, measure the length four times from your hand to your elbow.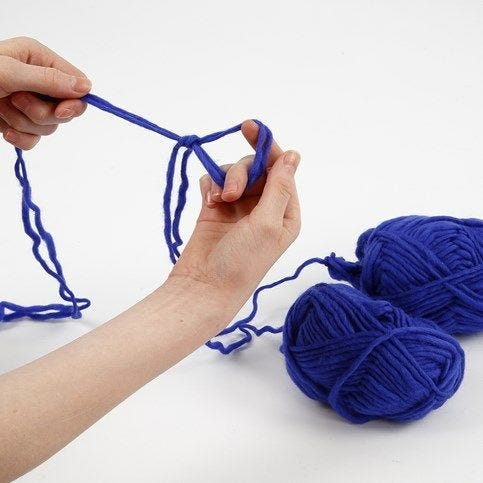 2.
Now tie a loop from the two pieces of yarn.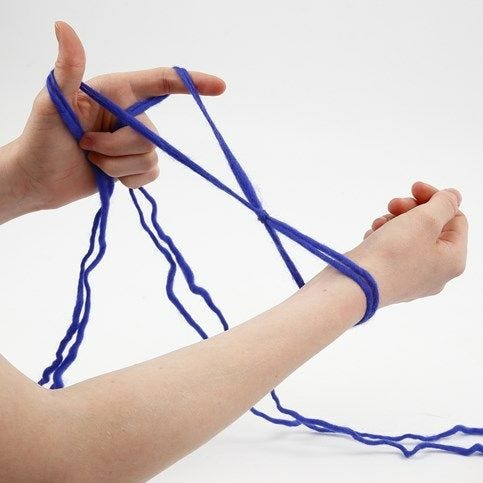 3.
Put your arm through the loop.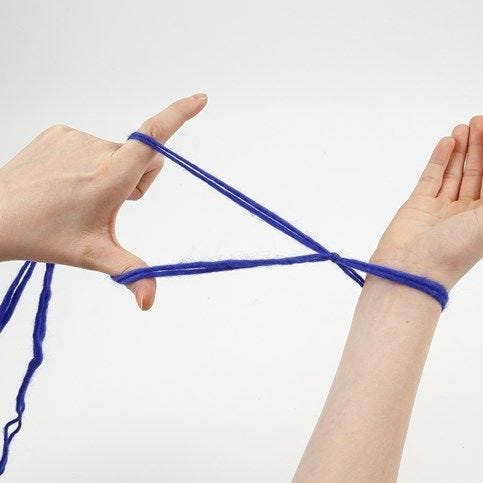 4.
Tighten the loop around your wrist.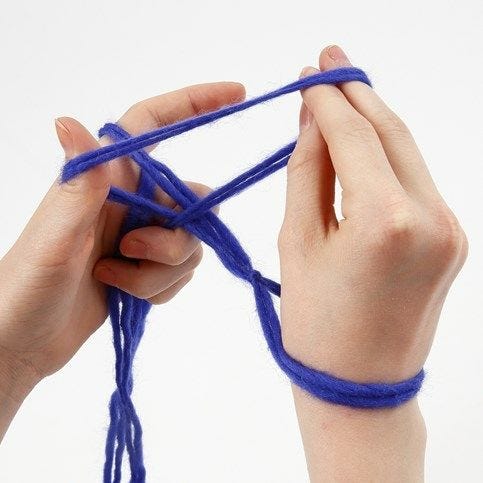 5.
Cast stitches onto your arm.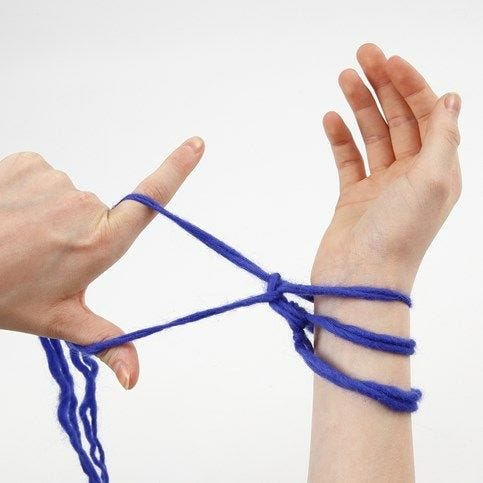 6.
NB! This may look complicated, however, the technique is the same with hands and arms as if the work had been carried out using knitting needles.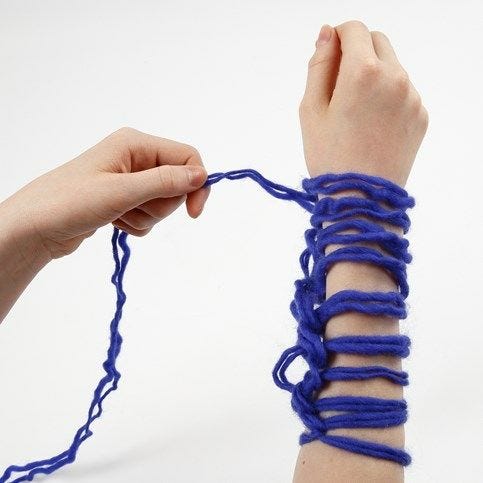 7.
Cast approx. 10 – 12 stitches onto your arm according to the desired width of the gaiter.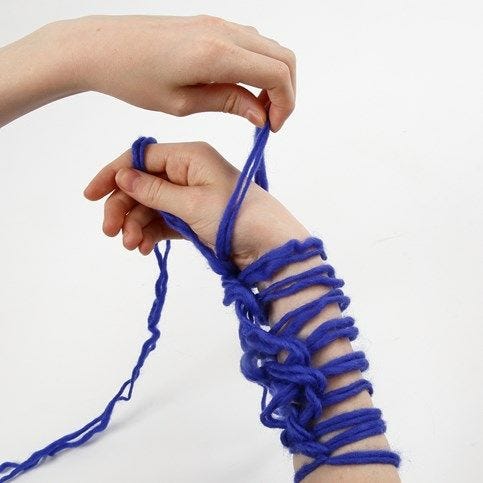 8.
The knitting is carried out by taking the doubled piece of yarn in one hand and then move the stitch over this hand using your other hand.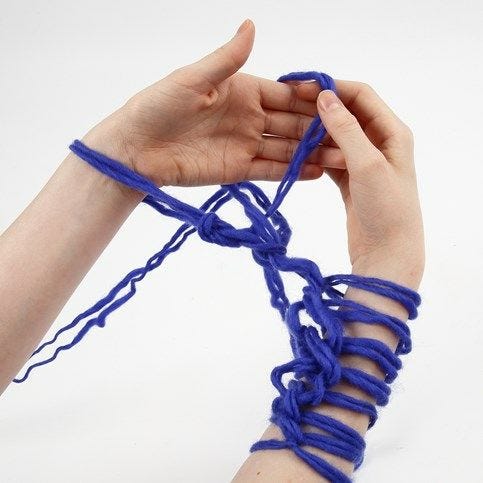 9.
Knit each stitch – one at a time – and transfer the work onto the opposite arm.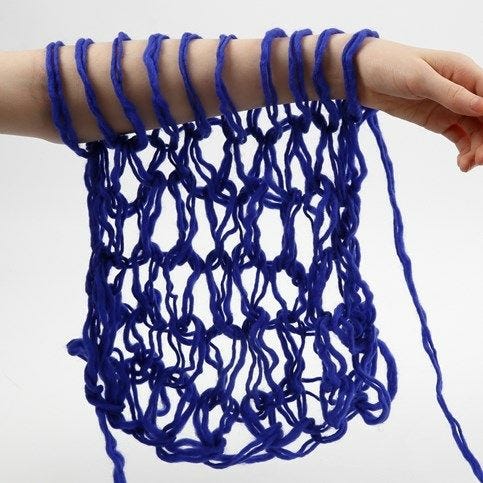 10.
Continue the knitting as described until the desired length is reached.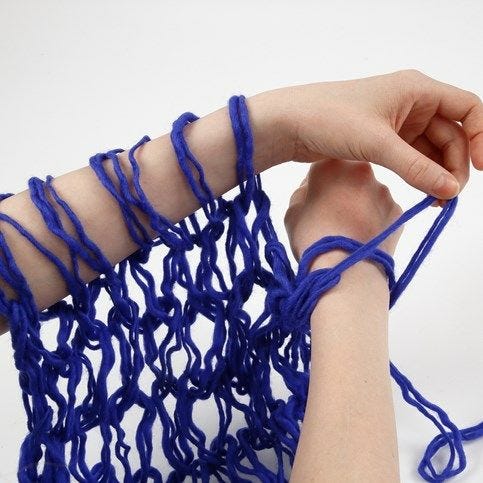 11.
Finish the knitting by casting off as follows; knit two stitches at a time and lift the first stitch over the next stitch. Continue this procedure along the length of the arm until all the stitches are cast off.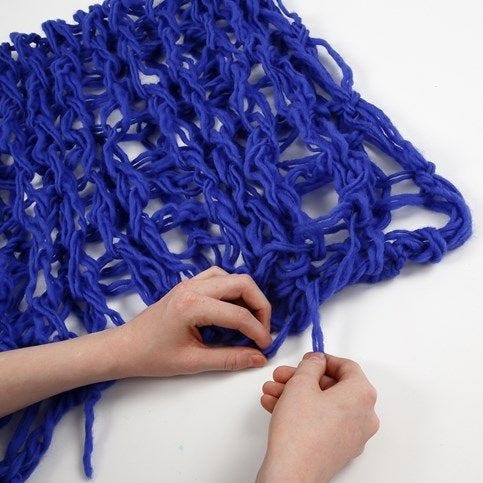 12.
Double over the knitted piece and sew/tie it together at the side to form a tube.