A pastel-painted Egg with a Waist Band and a wooden Sticker
A polystyrene egg painted with Plus Color craft paint and varnished with glossy acrylic lacquer. When dry, attach decoration ribbon around the middle of the egg with double-sided adhesive tape. A self-adhesive wooden sticker is attached on top. How to do it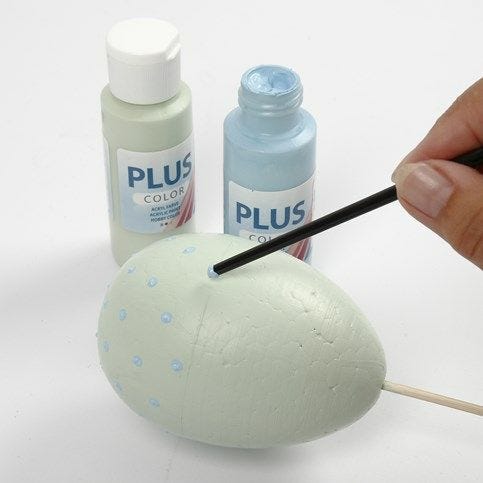 1.
Paint the egg with Plus Color craft paint. Use a flower stick as a handle, pushing it into the egg. Make dots onto the egg, using the end of the brush handle. Use the same type of paint but in a different color.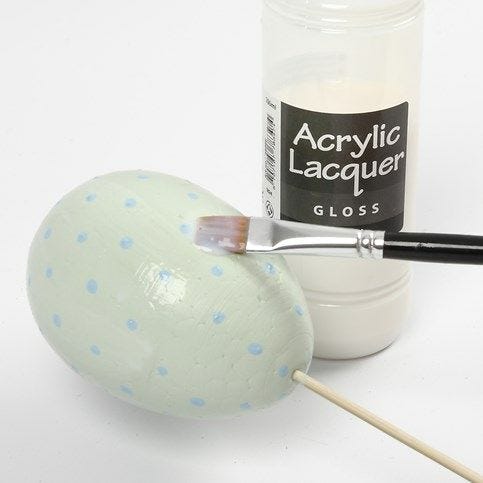 2.
When dry, varnish the egg allover with glossy acrylic lacquer and leave to dry.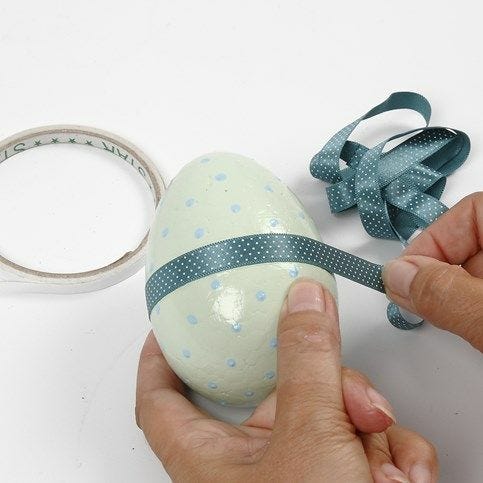 3.
Measure a piece of decoration ribbon to fit around the egg as a waist band. Cut and attach it around the middle using double-sided adhesive tape.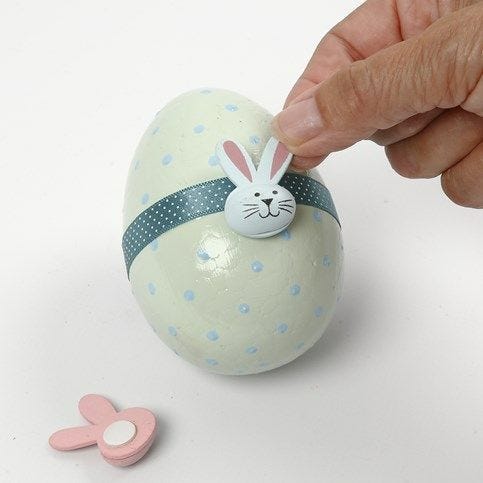 4.
Attach a self-adhesive wooden sticker on top of the ribbon.