A Card Series with Paper for a Rosette and Natural Hemp
The invitation is a double faced greeting card, decorated with rose pearlescent card and Vivi Gade design rosette paper strips (the Skagen series). Wooden heart decorations are added and a piece of natural hemp is threaded through the holes made with a Screw Punch. The menu card is made from Color Bar card and decorated in the same fashion as the invitation whilst the place card is an assembled rosette.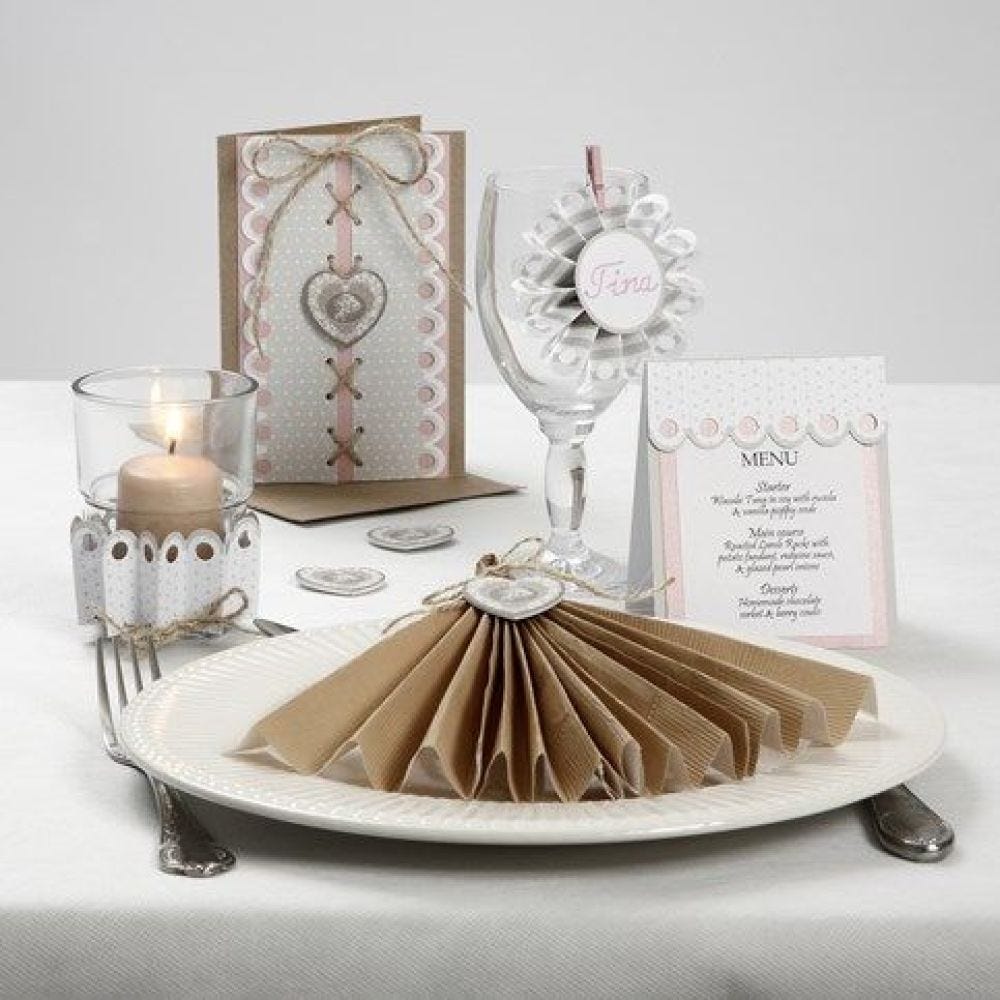 How to do it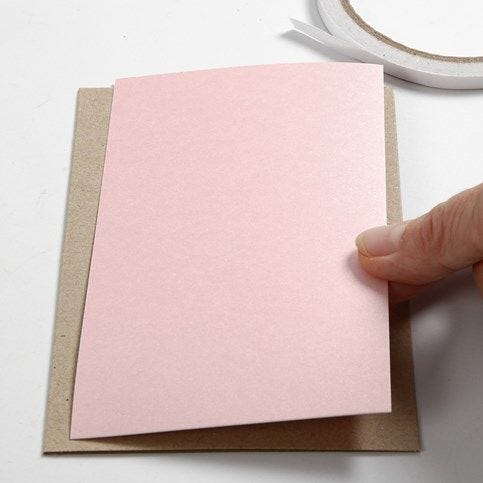 1.
Invitation: Cut a 9 x 15cm piece of pearlescent card and attach it to the front of the double faced recycled card. Use double-sided adhesive tape.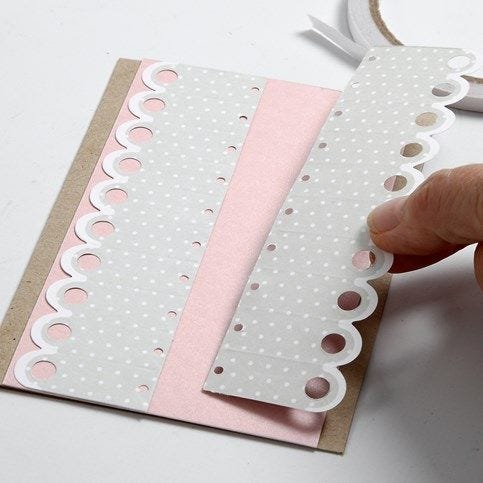 2.
Trim the paper strips so they are same length as the greeting card. NB: save the off-cuts for use as decoration on the place cards. Attach the paper strips with double-sided adhesive tape ensuring that the tape is not right underneath the lace pattern of the paper strips.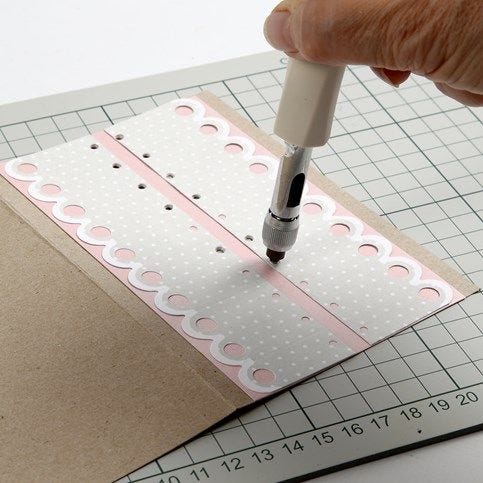 3.
Use a Screw Punch to make holes through all the layers of paper. Use the already existing holes of the paper strips as a guide line. NB: Skip the fifth hole from the top.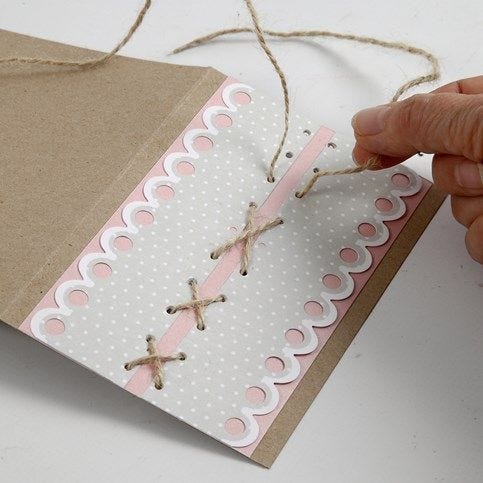 4.
Cut a 90cm piece of natural hemp and harden each end with a dab of glue. Leave to dry. Lace the piece of natural hemp through the holes in the card as shown in the picture.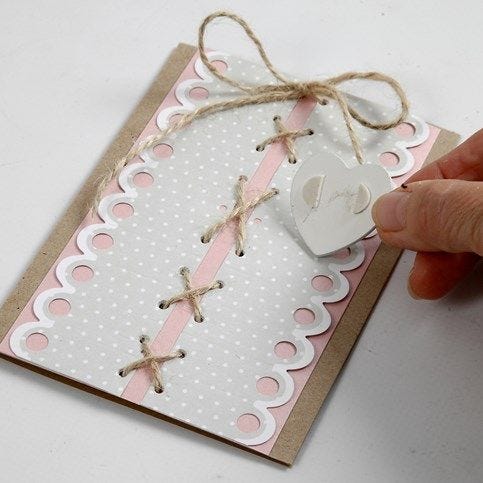 5.
Carefully remove the adhesive 3D foam pad on the reverse of the wooden heart. Cut it in half with a pair of scissors. Re-attach the two pieces on the back of the wooden heart; one piece in each side to avoid sticking onto the laced piece of natural hemp.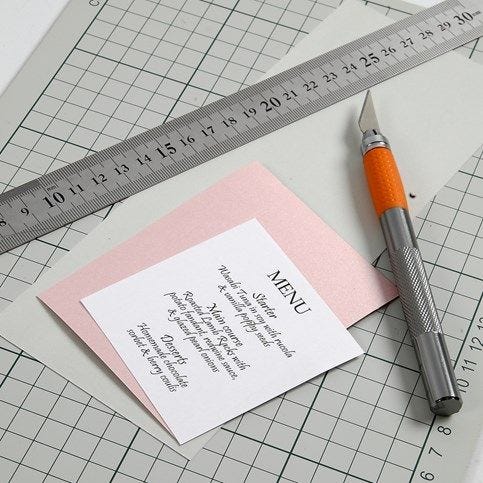 6.
Menu card: Cut a 9 x 23cm piece of Color Bar card, a 8.3 x 10.5cm piece of rose pearlescent card and the printed out menu on a 7 x 7.5cm piece of paper. Assemble the three; the menu print-out on top. Use double-sided adhesive tape.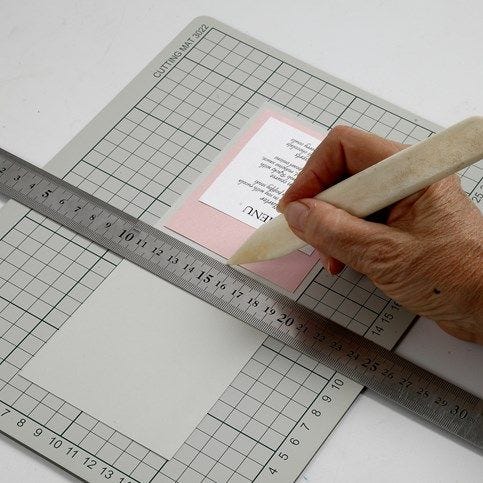 7.
Use a bone folder for scoring across the middle of the large piece of grey card. Double over along the scored line.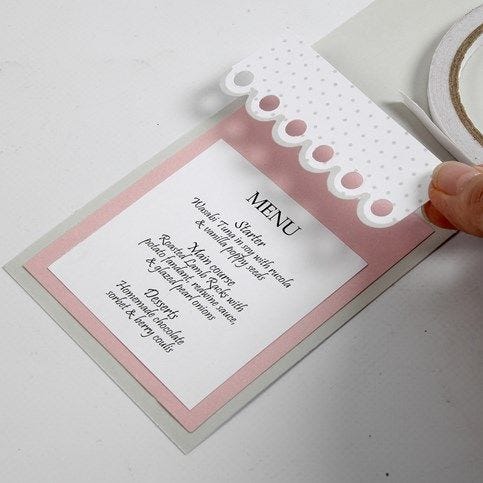 8.
Trim the paper strip to fit the width of the card. Cut off the small holes and attach the strip onto the card using double-sided adhesive tape.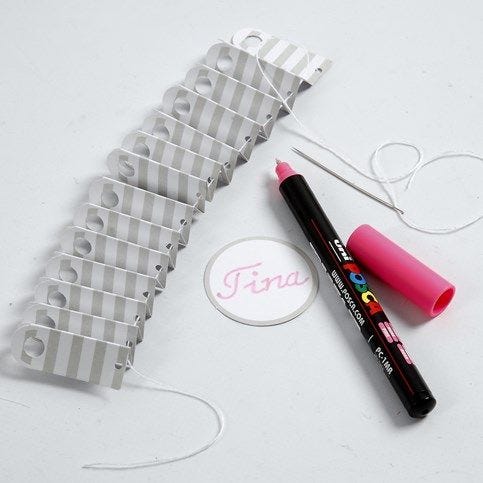 9.
Place card: Assemble the paper strip to a rosette, following the instructions on the packaging. Write the name of the guest on the white card circle and then attach it to the rosette.
I'm shopping as
b2c incl. tax
b2b excl. tax
b2g excl. tax
Go back
I'm shopping as
Continue as guest
Copyright © 2013-present Magento, Inc. All rights reserved.