A Needle Felted Chick in a Two-Piece Plastic Egg
Each chick is made from carded wool, needle felted onto a polystyrene egg. It is then put inside a two-piece plastic egg which is placed on a Foam Clay stand.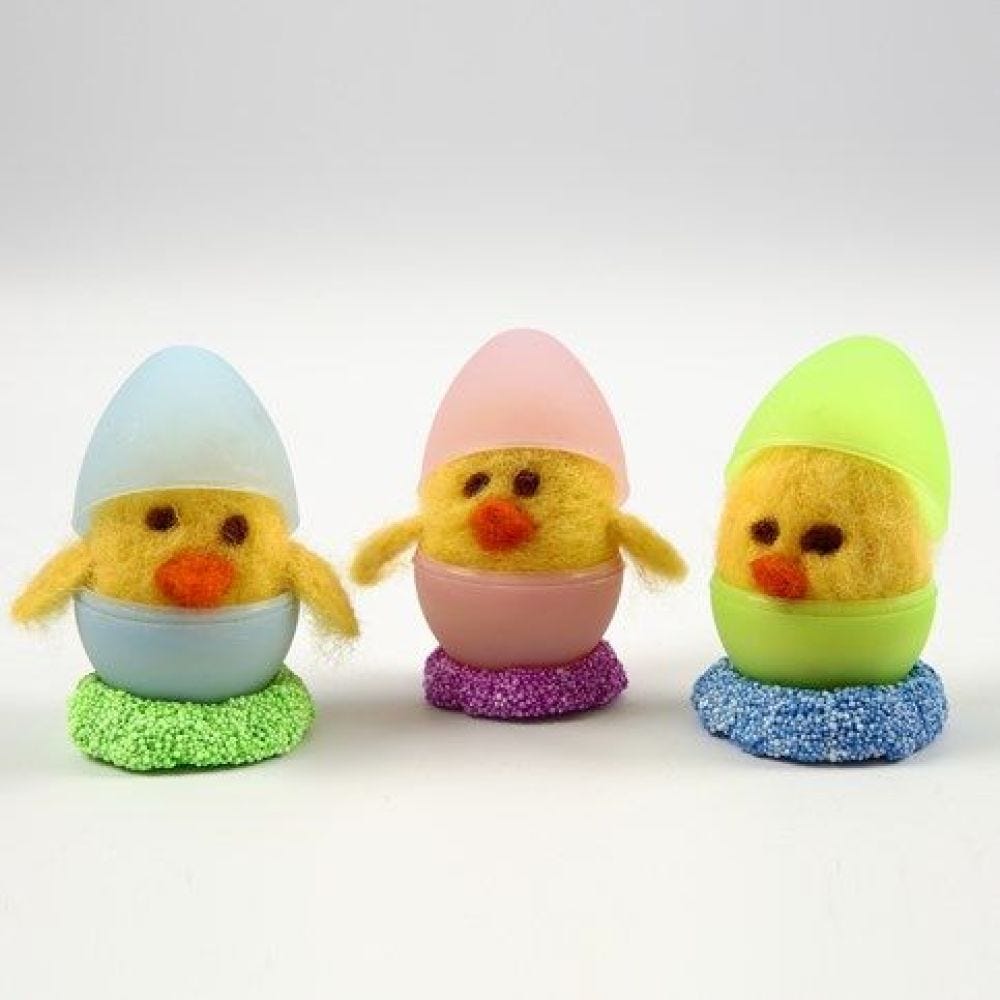 How to do it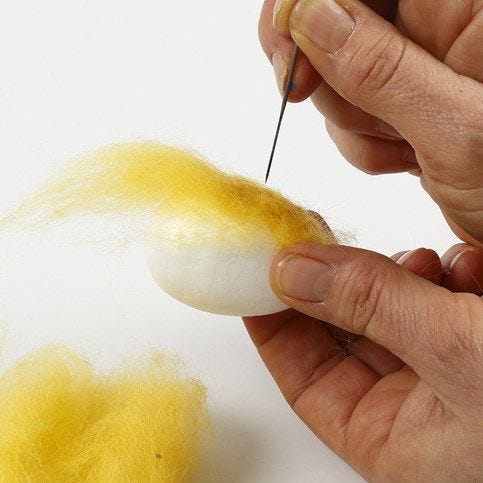 1.
Place wads of carded wool onto the polystyrene egg. Attach the wool to the egg by moving the felting needle up and down. NB: the longer you felt, the denser and thicker the result.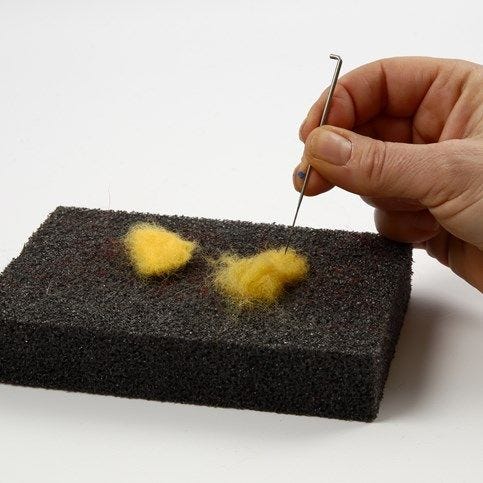 2.
Felt the wings separately from carded wool on the needle felting foam pad. Felt them onto the needle felted egg.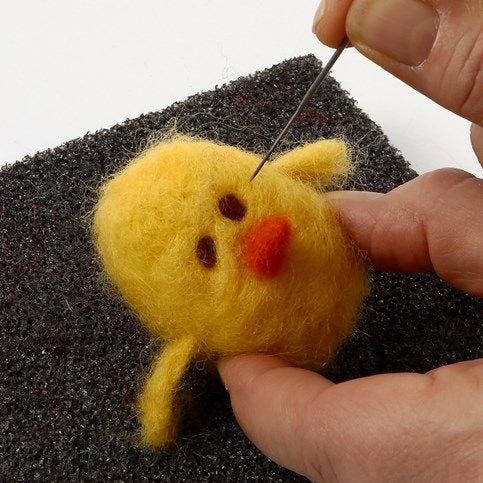 3.
Felt the eyes and the beak separately on the needle felting pad and then felt these onto the nearly finished chick.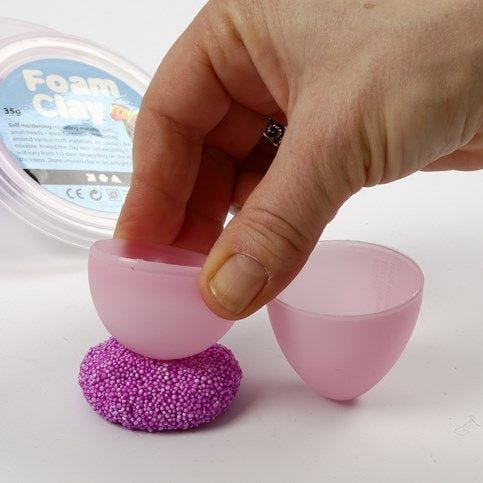 4.
A stand for the egg: Form a Foam Clay ball and push the bottom of the two-piece egg into the ball. Let it dry and place the felted chick inside the egg.