A Christmas Tree made from Design Paper on a Stick with a Stand
The Christmas trees are made from small triangular pieces of Vivi Gade design paper (the Paris design), attached to a black painted stick. The stick is placed in a metal stand. Decorate the tree tops with a star, glued onto the stick from either side. How to do it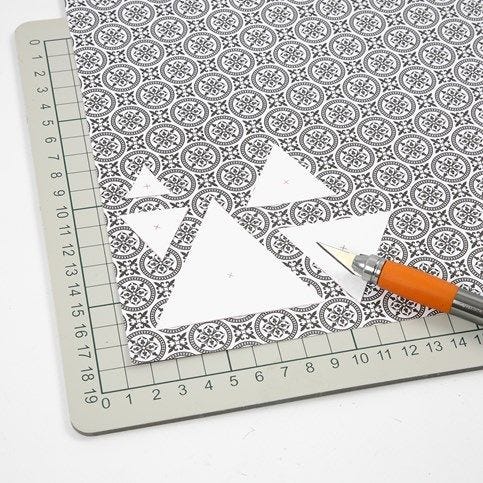 1.
Print out the template, which is available as a separate PDF file for this idea. Cut out and draw three outlines of each size onto design paper. Cut out a total of 15 triangles for each tree.
2.
Cut two white card stars for each tree top.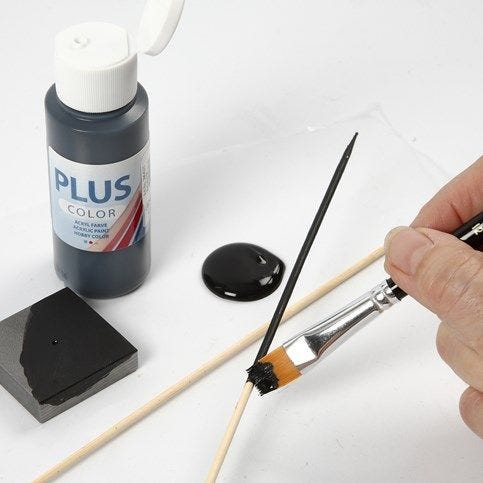 3.
Paint the flower stick using black Plus Color craft paint. Let it dry.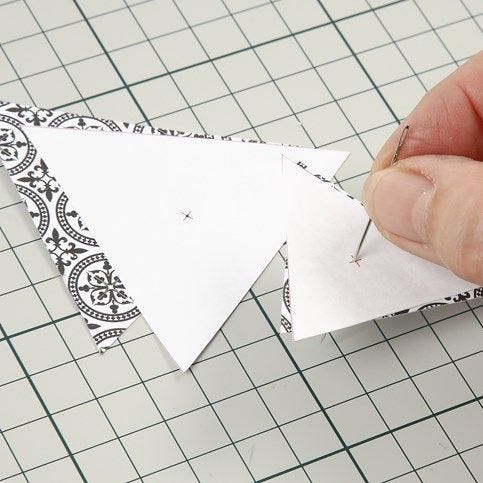 4.
Place the triangular templates onto the cut-out pieces of design paper and mark the middle with a needle through the cross.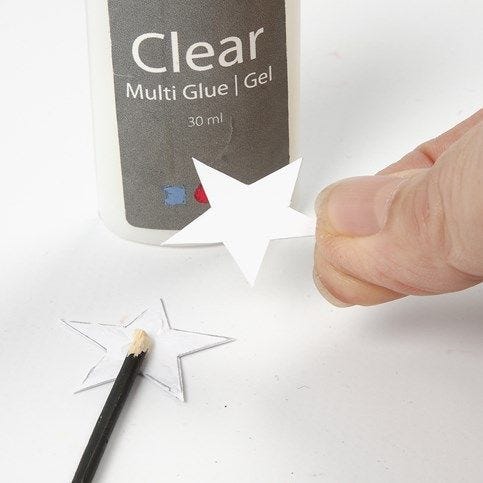 5.
You may want to whittle the blunt end of the flower stick to make it flat and therefore easier to attach the star. Apply glue to both stars and place them together around the top of the flat flower stick – one star from either side. Keep pressing on the stars for a couple of seconds, allowing the glue to work.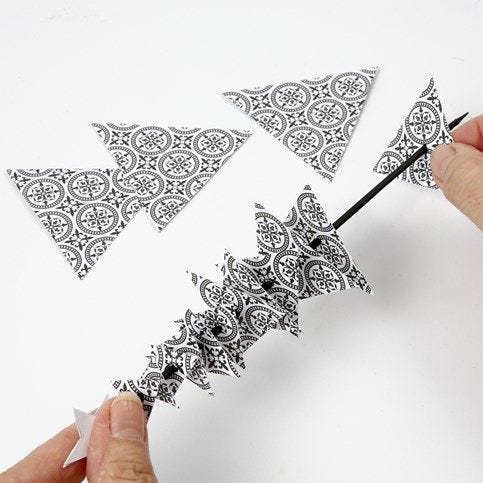 6.
Now attach the triangular pieces of design paper from the pointed end of the flower stick. Make sure that the smallest triangles are nearest to the star at the top and the large triangles are at the bottom of the tree.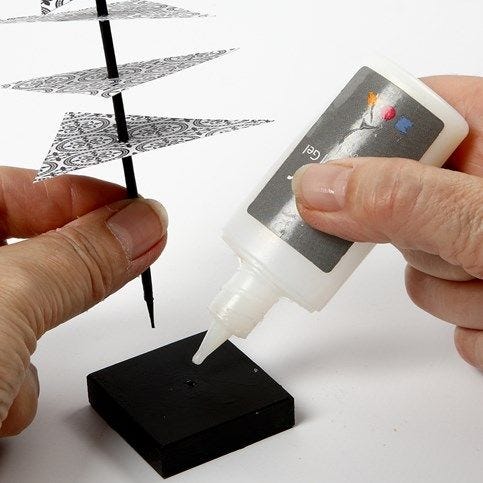 7.
Attach the flower stick to the metal stand. You may use some glue.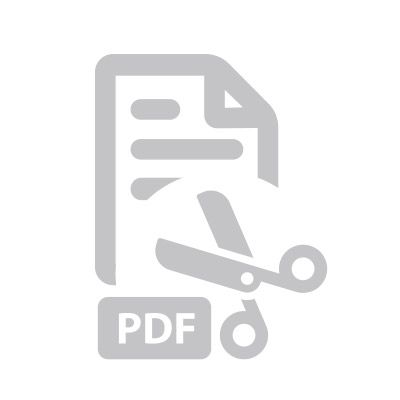 Attached file:
Download