Foam Rubber Masks and Decorations for the Carnival Party
The masks and the decorations for the wooden Shrovetide barrel are cut from foam rubber and then decorated with feathers and pipe cleaners.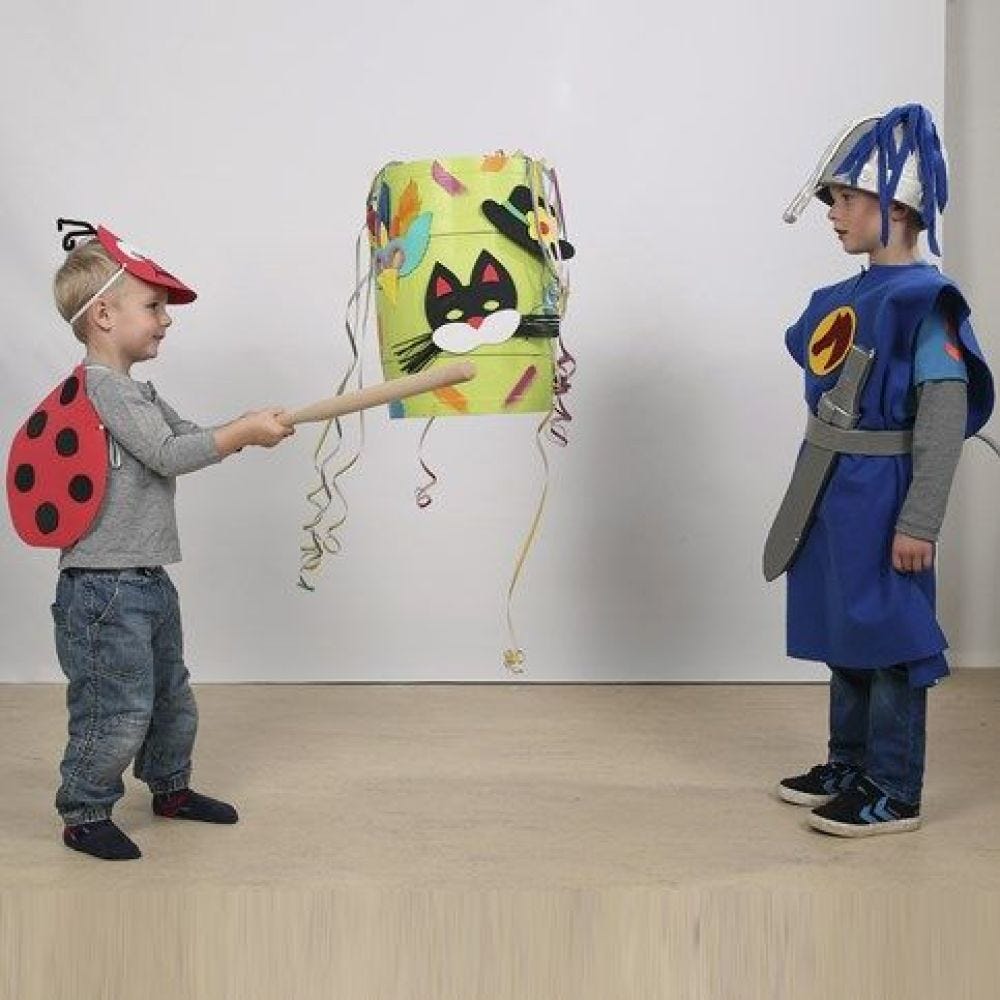 How to do it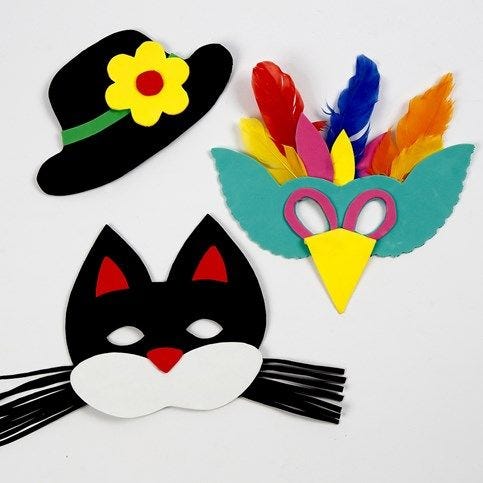 1.
Print and cut out the parts from the template available as a separate pdf file for this idea. Draw the outline of the templates onto a sheet of foam rubber and cut out (you may use a pair of paper edging scissors). Decorate with feathers and glue all the parts together using a glue gun. Make holes for elasticated cords using revolving hole punch pliers.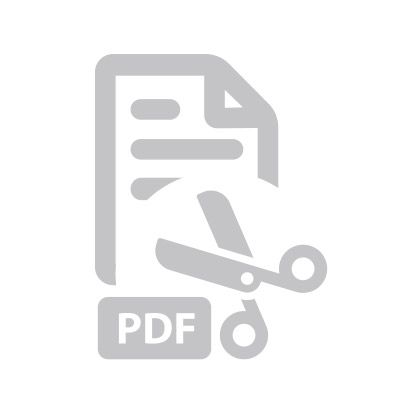 Attached file:
Download