Candle Holders with a pastel-coloured Tissue Paper Waistband
Both square candle holders are decorated with a waistband made from pastel coloured tissue paper. The rims are decorated with transparent glitter before placing a pillar candle inside one candle holder and flower bulbs inside the other. How to do it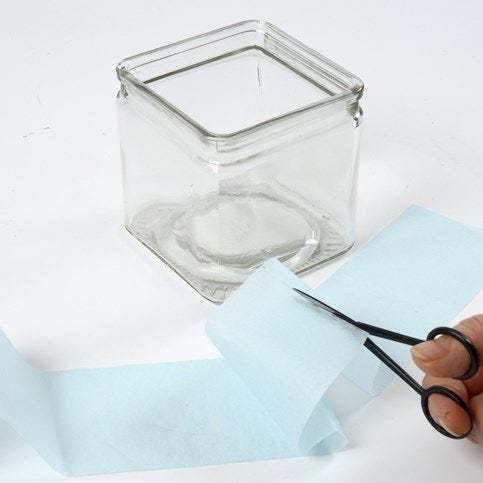 1.
Double over the tissue paper and glue it together to make it long enough in length and height to fit around the candle holder. Cut to size.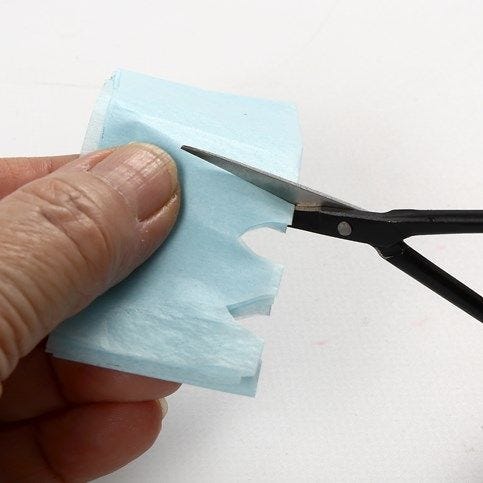 2.
Fold the waistband several times lengthwise and now cut a laced pattern using your imagination. Use a pair of silhouette scissors.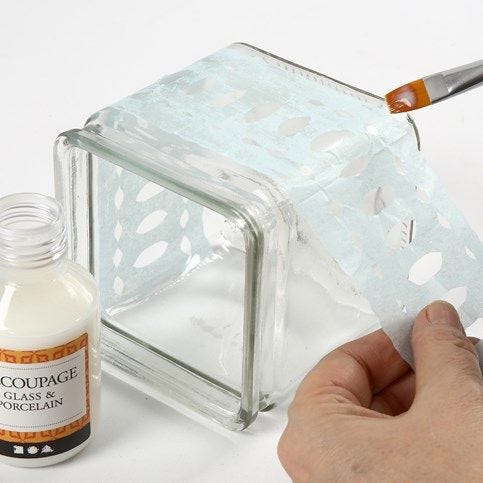 3.
Apply a thin coat of decoupage lacquer for glass and porcelain on one of the sides of the candle holder. Place the decoratively cut tissue paper on top of the adhesive area and carefully smooth out with a brush from the centre and outwards. Now repeat this procedure on the next side of the square candle holder.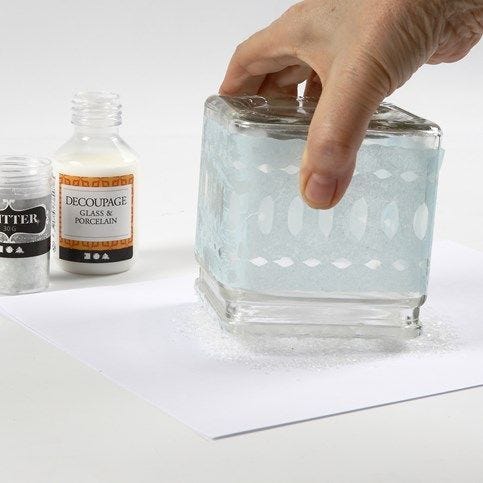 4.
Apply a coat of decoupage lacquer and dip the candle holder in transparent glitter. Leave it to dry.