A Scrapbook made from a Notebook bound in Deco Foil
This scrapbook is made from a notebook which has been bound with a decorative plastic foil book cover. The cover is then decorated with masking tape, a printed photo portrait and a text made with foam rubber letters.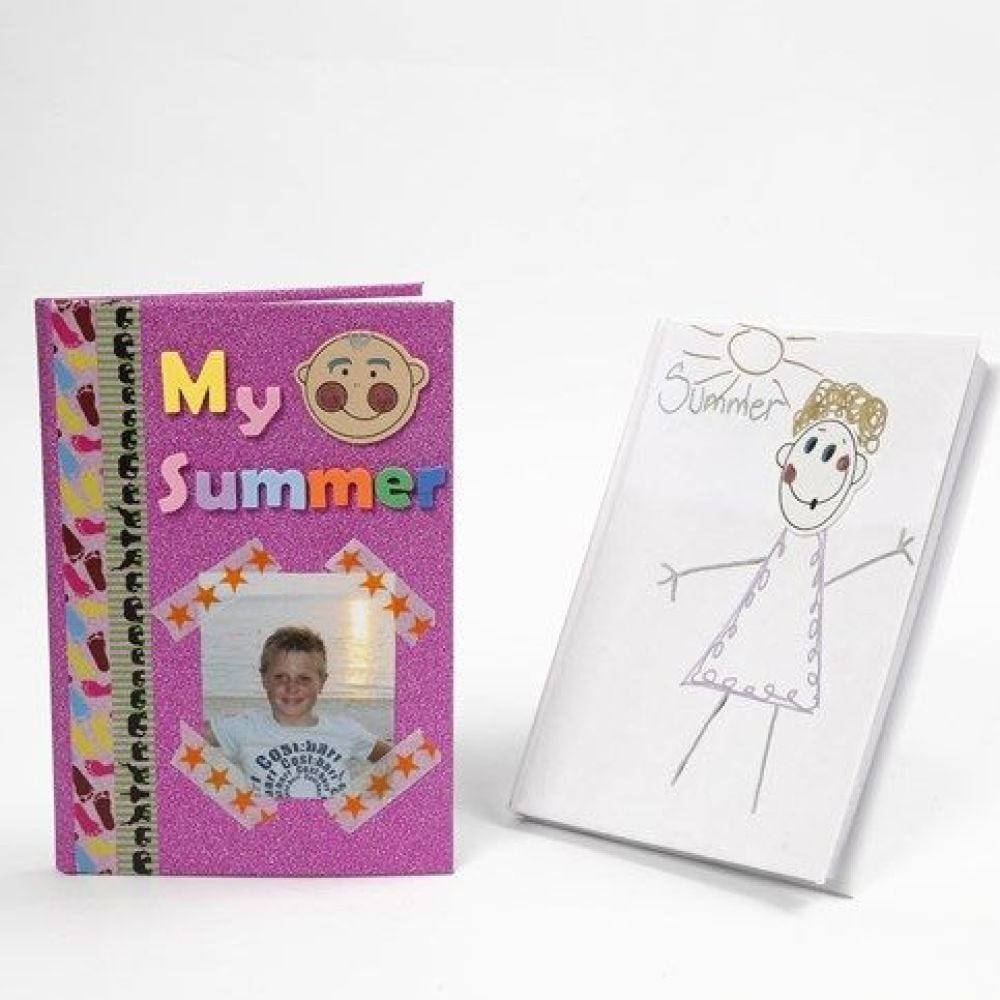 How to do it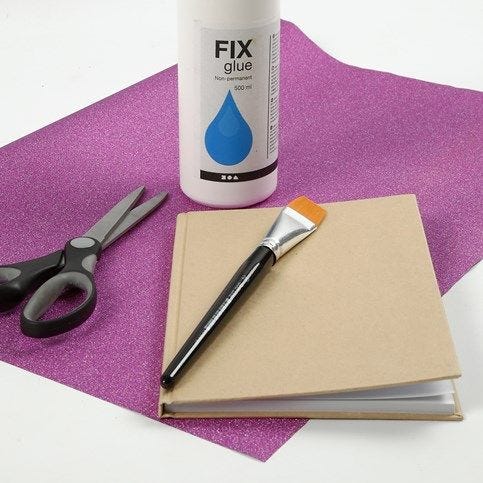 1.
Cut a piece of decorative plastic foil 3cm larger all the way around the opened notebook. Apply a coat of glue onto the cover of the notebook and let it dry for approx. 5-7 min.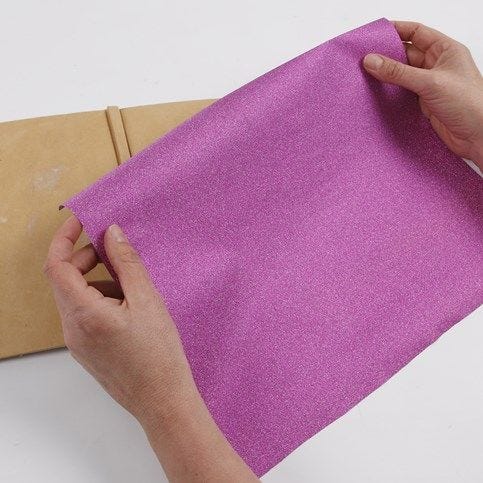 2.
Attach the decorative plastic foil onto the glue-covered opened notebook. Smooth out to achieve an even surface.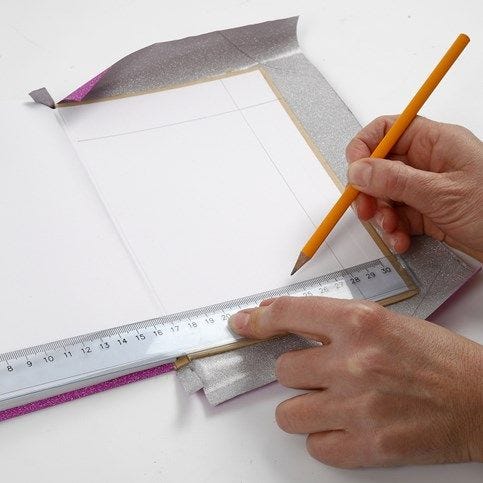 3.
Turn over the notebook. Turn all the pages of the book to one side, exposing the hard cover of the actual book. Use a pencil to mark (on the inside of the hard side) the area where you want the turn-up of the decorative plastic foil to finish. Repeat on the other cover of the book.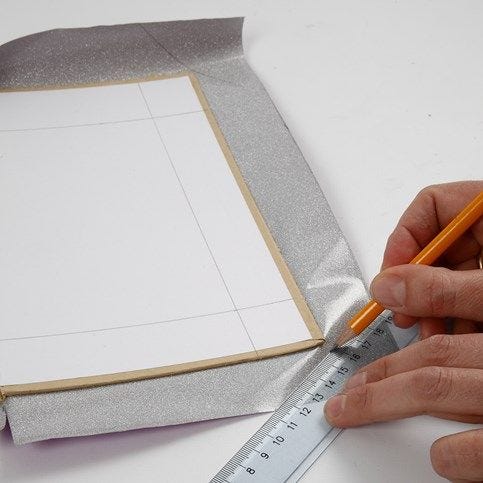 4.
Mark a line at an angle 3mm from each corner (onto the decorative plastic foil).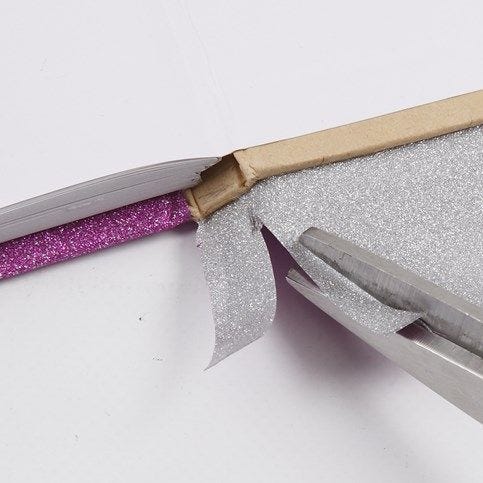 5.
Measure the spine of the book and cut an incision on each side of this – at both the top and the bottom. Then cut a wedge diagonally, so that later you can easily turn up the decorative plastic foil book cover.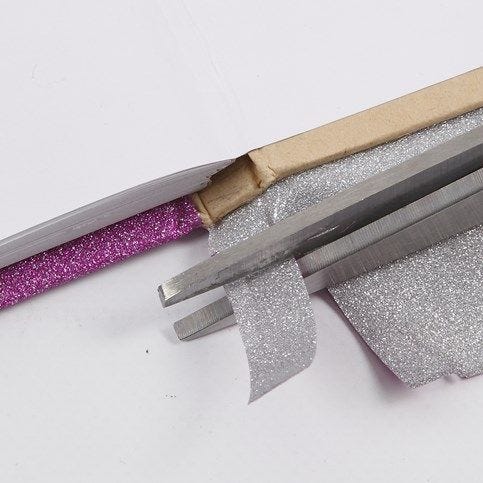 6.
Trim the flap for the book spine – approx. 5mm from the edge.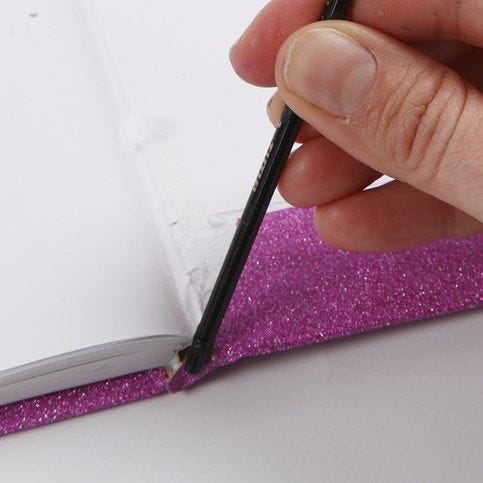 7.
Apply glue onto the flap with a brush and bend it round, attaching it to the inner side of the book spine. You may use the opposite end of the brush to help bending the flap.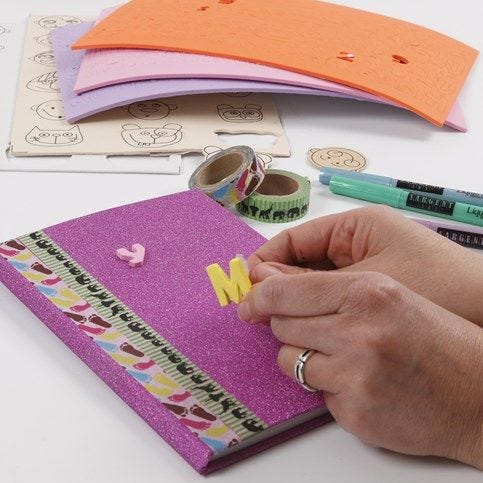 8.
Decorate the bound notebook with masking tape, a printed photo, a foam rubber face and text with self-adhesive foam rubber letters using your imagination.