Small Wooden Hanging Signs with Decoupage Paper
Images from Vivi Gade Decoupage paper (the Oslo series) are glued onto small wooden signs. Then the signs are decorated with borders around the cut-out image made with a Glitter Liner. A piece of flax twine is attached in the hole for hanging.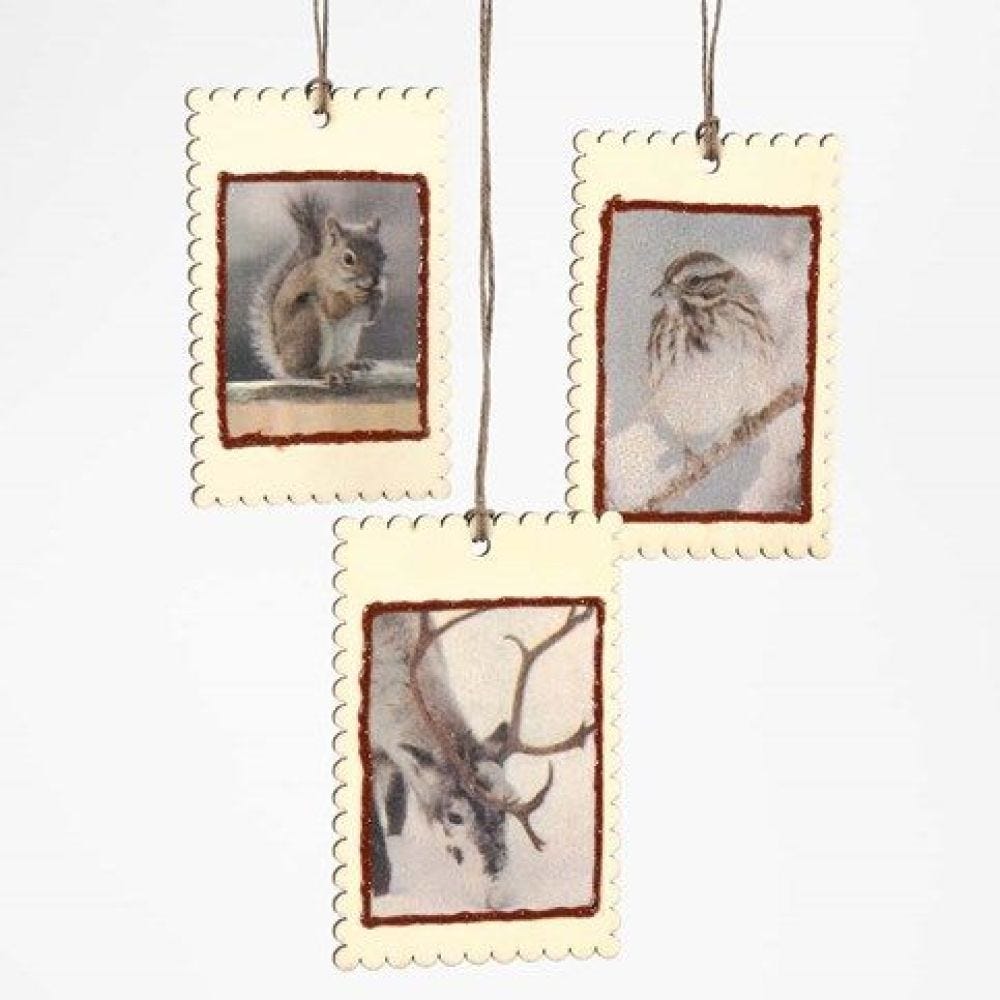 How to do it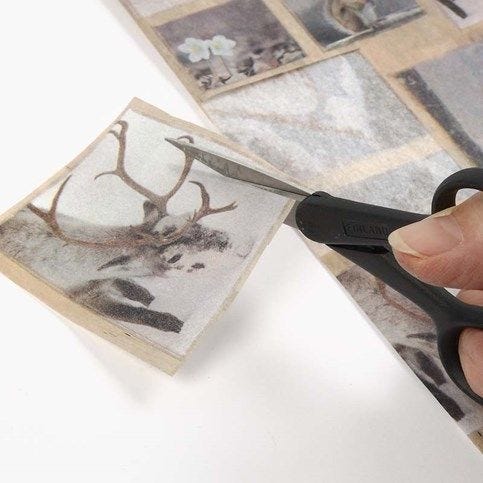 1.
Cut out an image for the sign from the decoupage paper in a suitable size.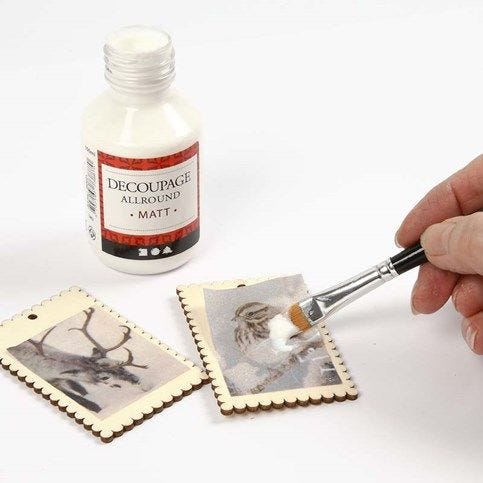 2.
Attach the image to the sign using decoupage lacquer. When dry, apply decoupage lacquer to both sides of the sign.
3.
When the decoupage lacquer is dry, decorate the image with Glitter Liner around the edge as a frame.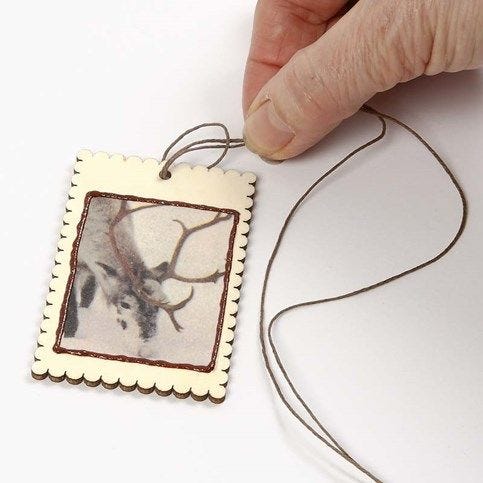 4.
Attach a piece of flax twine through the hole for hanging.