A Dinosaur Drawing on Thick Paper in a Passepartout Frame
Draw a dinosaur on a piece of thick paper using a template and paint it with A-Color glitter acrylic paint. Then cut it out and glue it onto a piece of patterned Color Bar card and attach it to the passepartout frame.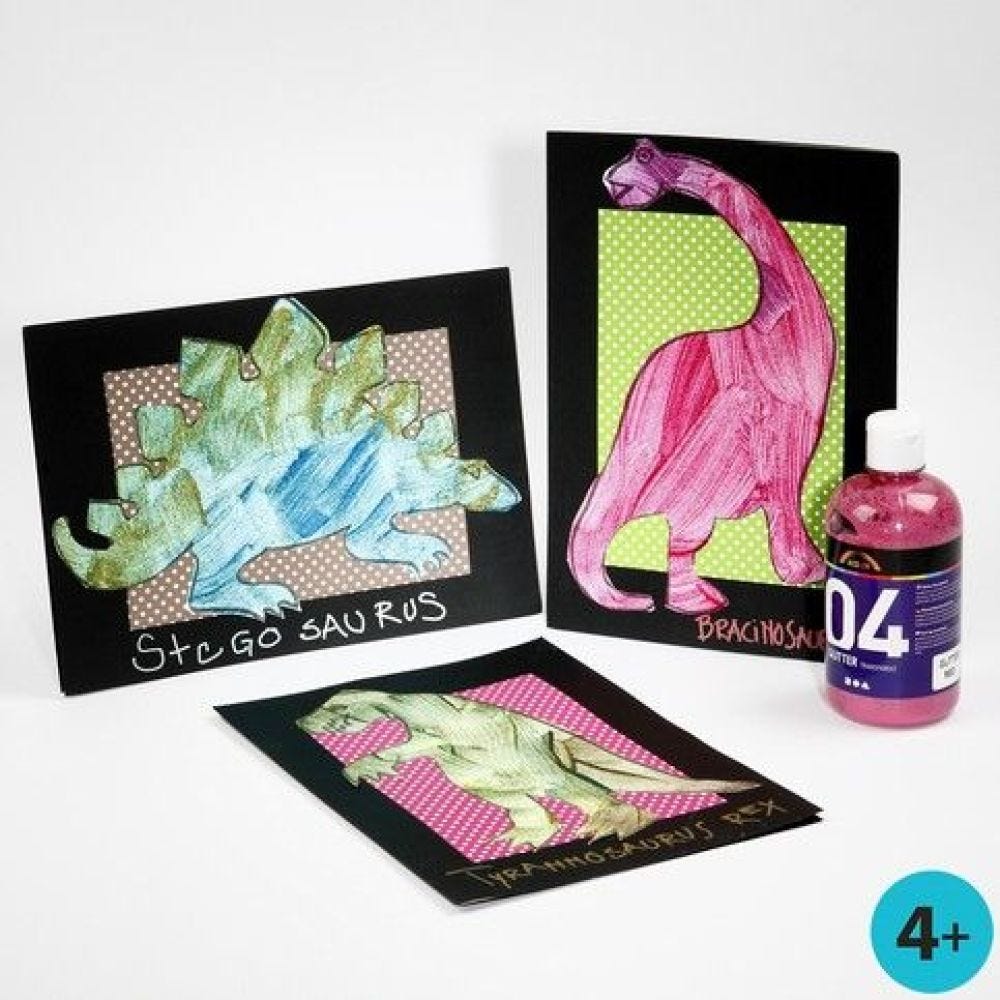 How to do it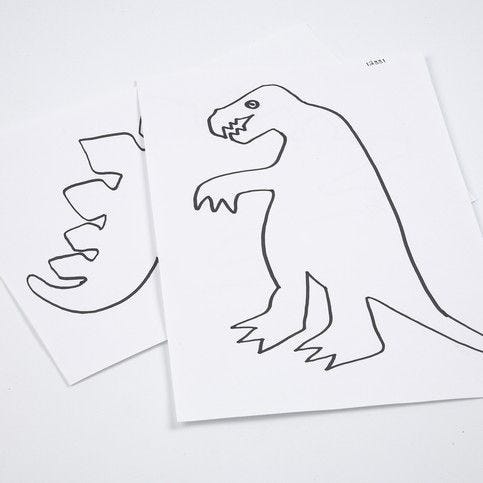 1.
Draw a dinosaur using a template or print the design on a piece of A4 140g drawing paper (most printers can print onto paper this thick).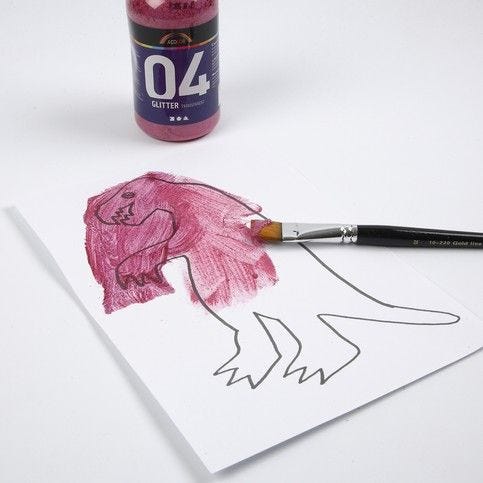 2.
Paint the design with A-Color glitter paint.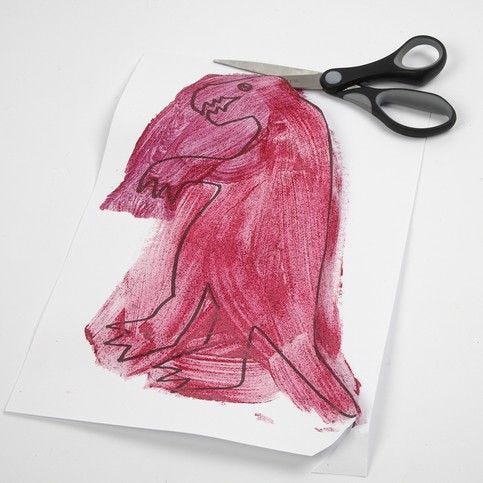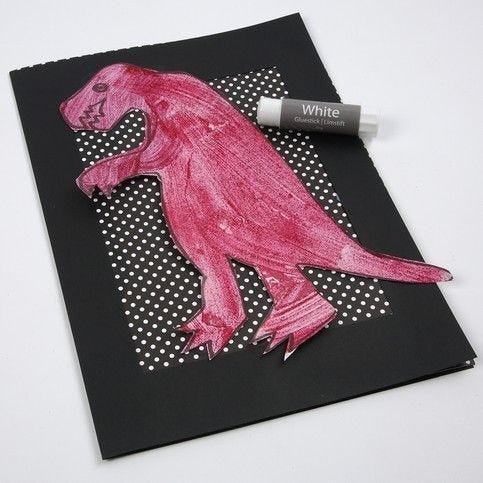 4.
Attach a piece of Color Bar card inside the passepartout frame. Glue the dinosaur onto the Color Bar card, letting the dinosaur protrude onto the passepartout frame.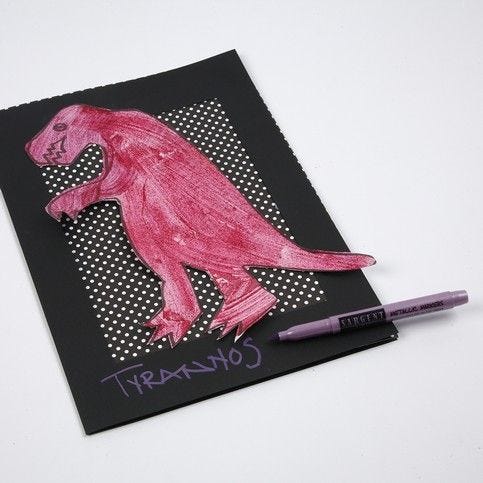 5.
Finally use a liquid metallic marker pen for writing text.
Attached file:
Download