A painted Canvas House decorated with Beads
The two house facades are die-cut canvas, painted with Plus Color craft paint. A long piece of felt is sewn onto the sides of the house facades and then the house is filled with polyester stuffing. The roof is decorated with a bead spear for a spire.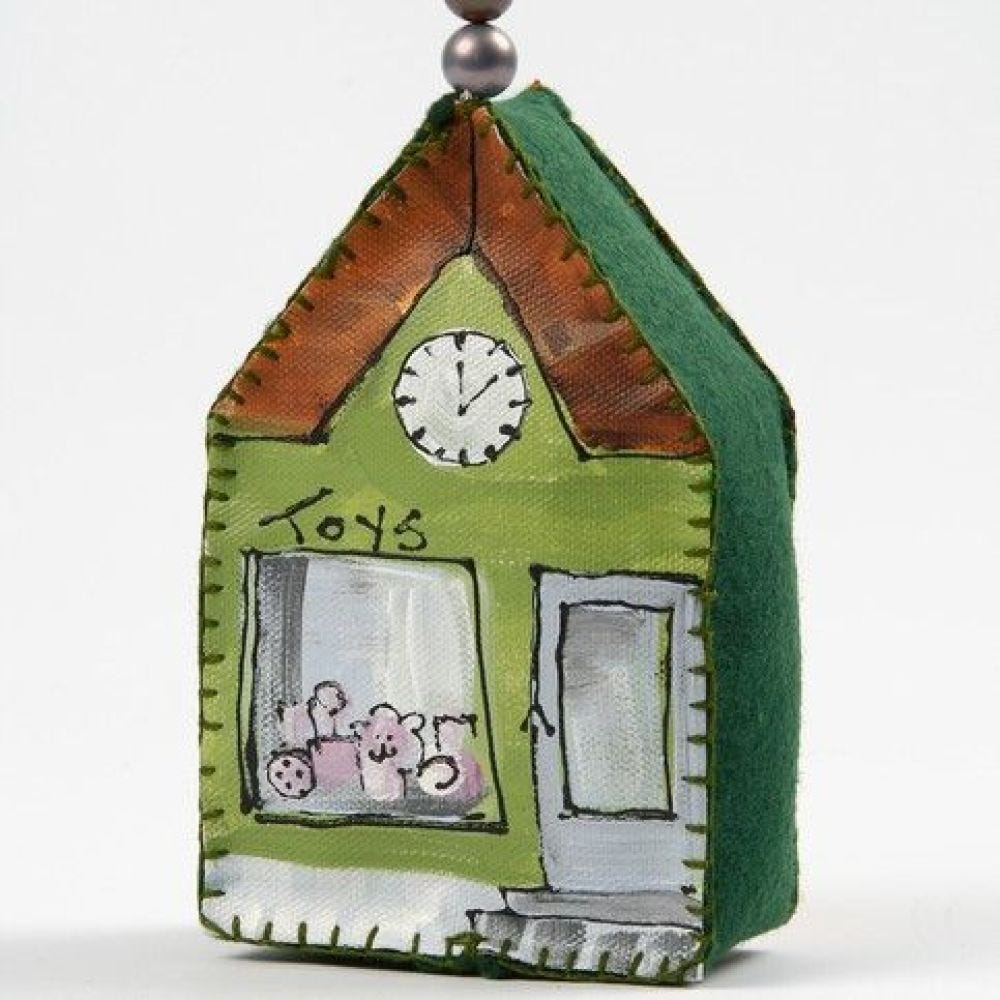 How to do it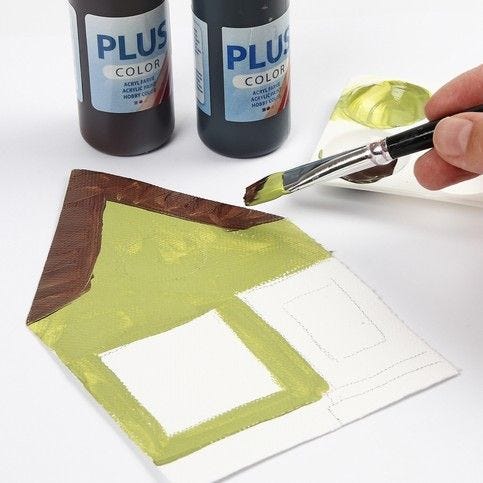 1.
On the pieces of die-cut canvas draw windows and doors etc. with a pencil. Paint the windows and doors etc. with your chosen colours of Plus Color craft paint.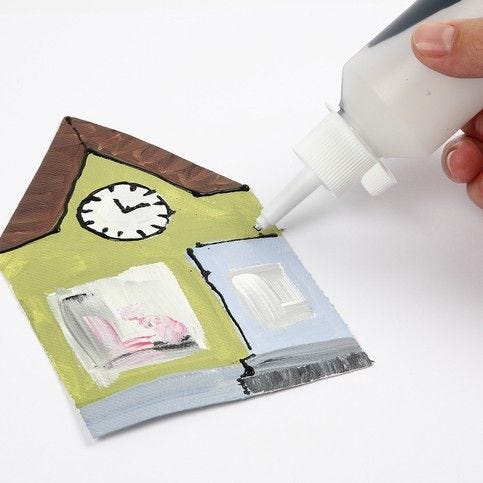 2.
For outlining use black Plus Color craft paint in a refill bottle with a tip for a fine, thin line.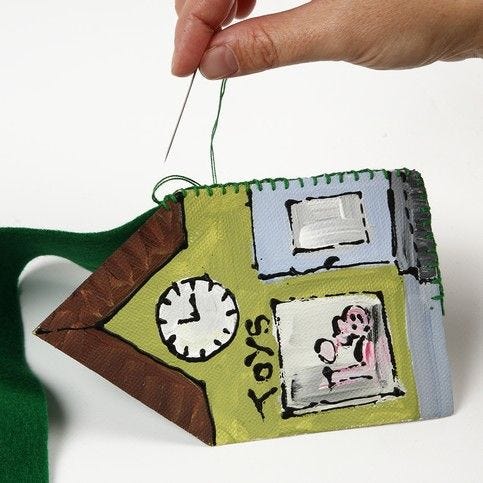 3.
Sew the two house facades onto a long piece of approx. 5cm wide felt. Don't forget to leave an opening at the bottom of the house for adding the filling.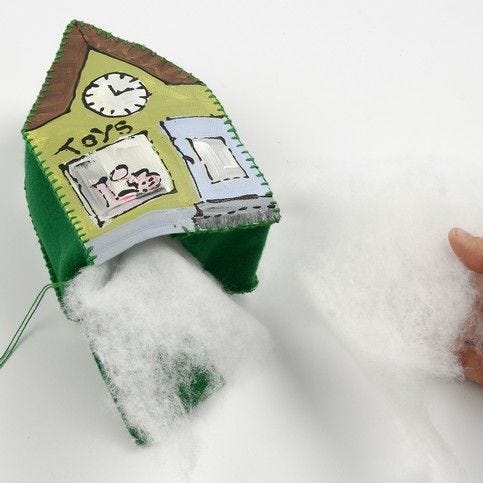 4.
Fill the house with polyester wadding and close the hole.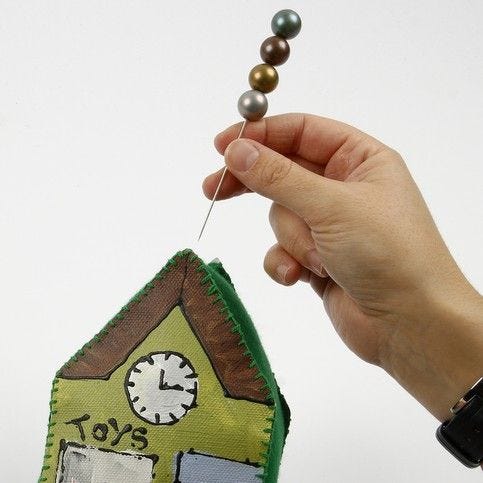 5.
Make spires by putting beads onto a hat pin which is then inserted into the roof of the house.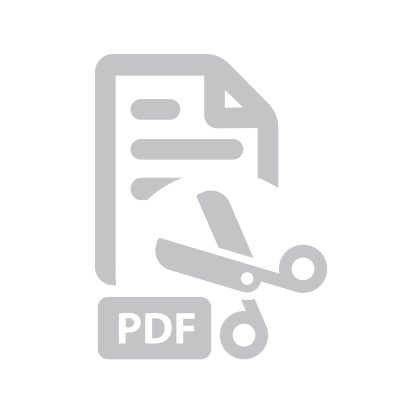 Attached file:
Download