A Note Book with Rainbow Paper
Children's existential intelligence is enhanced by this creative project when using a note book as their very own personal book, where they can document with pictures and text what they have experienced and learned. Children's existential intelligence is enhanced by understanding that each individual is unique and has personal experiences.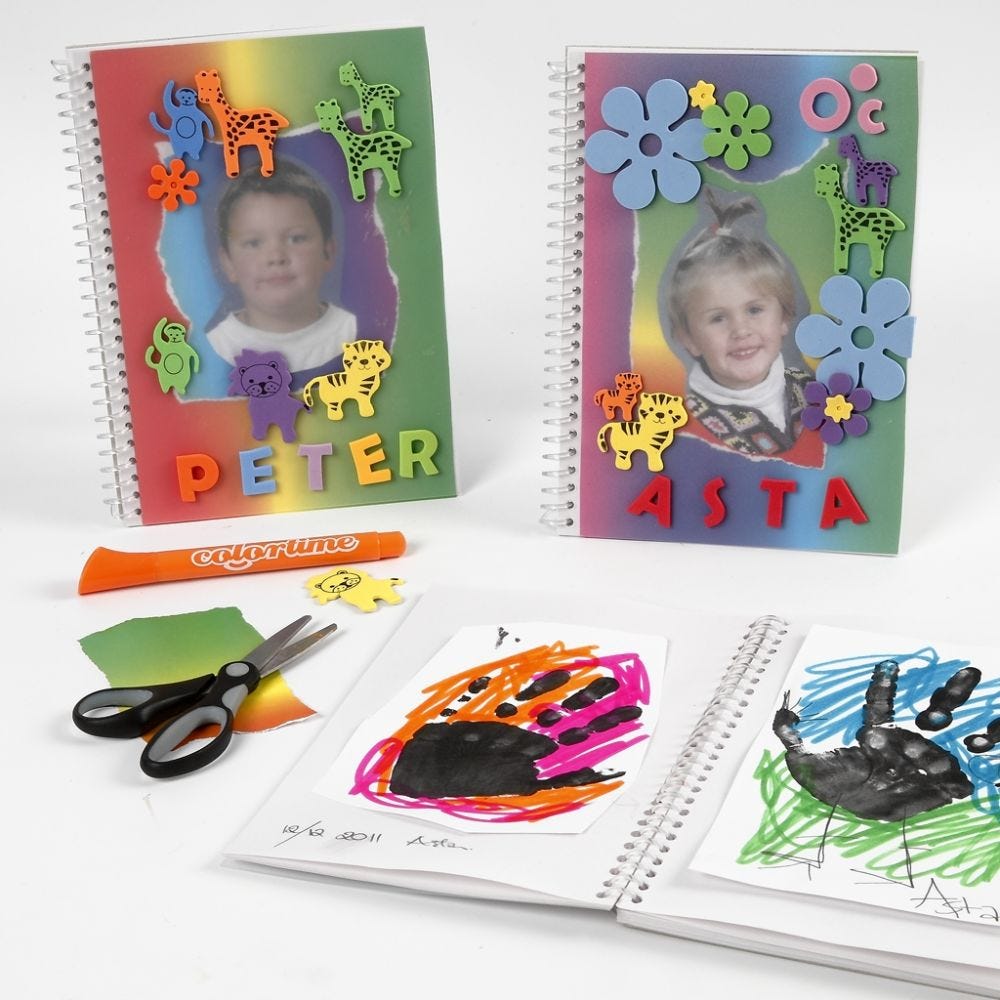 How to do it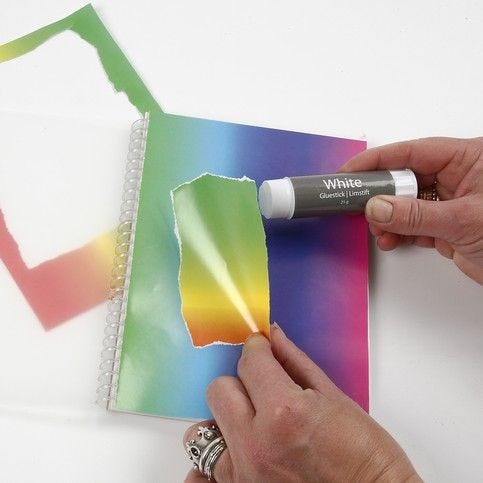 1
Cut a piece of rainbow paper in almost the same format as the front plastic cover of the note book (deduct a bit from the width due to the spiral back). Make a collage from torn pieces of rainbow paper and attach these onto the cut-out piece of rainbow paper using a glue stick.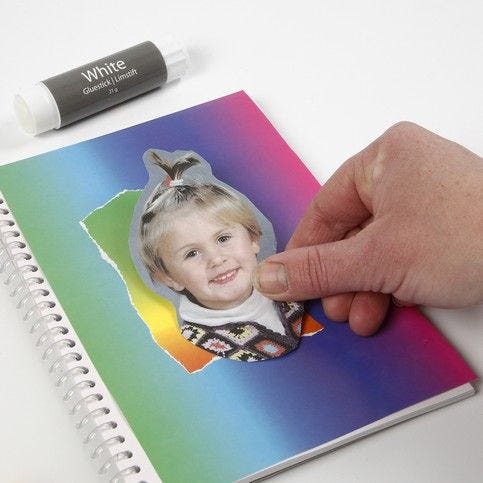 2
Open the note book and attach the collage from rainbow paper and a photo onto the first paper page.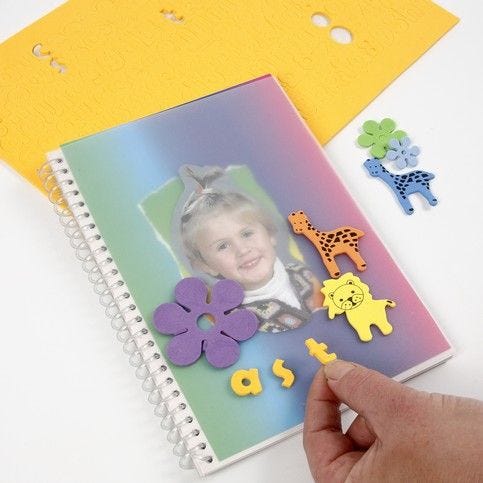 3
Decorate the notebook's front plastic cover with self-adhesive foam rubber letters, flowers, animals etc. Now the book is ready to be used. You may use it for drawings, photos, scraps and personal stories.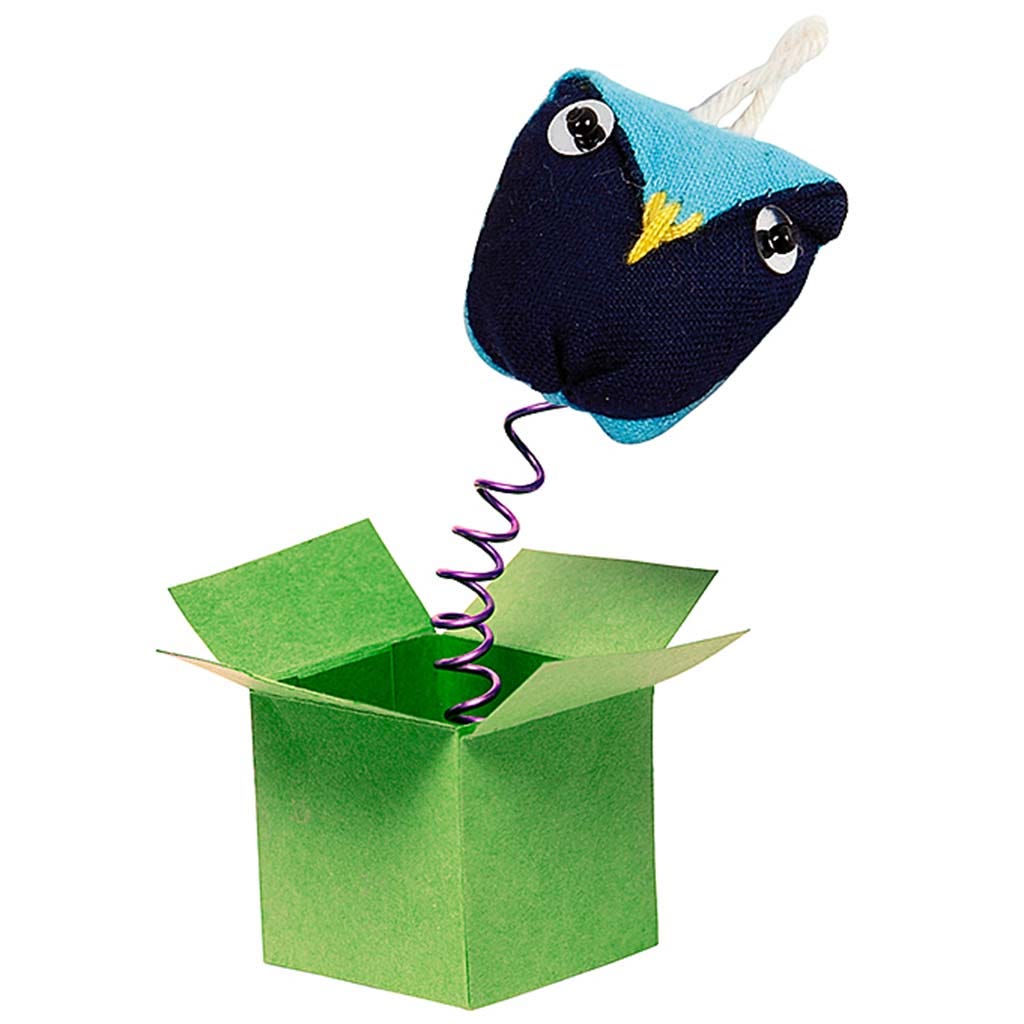 Life-wise
Existential intelligence. Enhanced by activities in which children must use their abilities to recognise that life and existence are different for each individual child.