Punched-Out Hearts with Weaving Paper Strips
These lovely hanging decorations are made from punched-out cardboard hearts with glued on weaving paper strips. Attach a piece of silver sewing thread decorated with a glitter bead for hanging. How to do it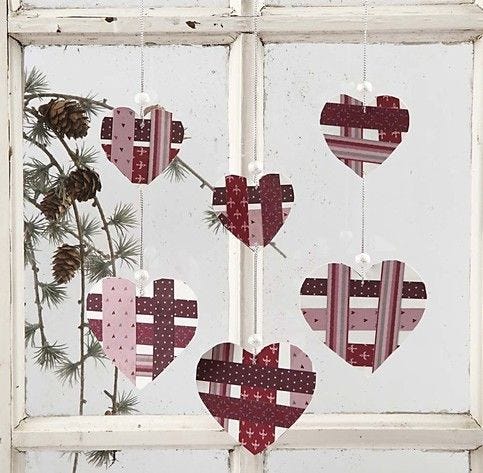 1
Kill two birds with one stone. Let the older children weave the stars. The younger children can glue the cut-off ends onto the cardboard hearts in a lovely pattern. This gives matching decorations and both younger and older children have shared a pleasant and creative day.
Copyright © 2013-present Magento, Inc. All rights reserved.