T-Shirts with Fabric Print
A simple technique with a great effect. Apply some Textil Color fabric paint onto a sheet of hard plastic foil. Scratch a design into the wet paint using a rubber brush and then transfer the sheet with the paint design onto a t-shirt.
How to do it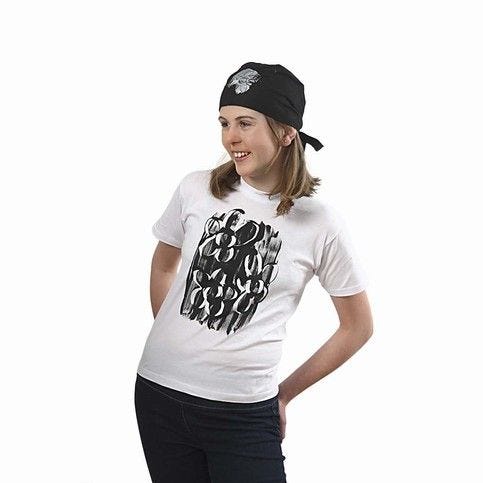 1
On black t-shirts we recommend Textil Solid opaque white fabric paint. The Artist Line rubber brush is great for scratching designs in the wet paint.