Cotton Canvas for Jumping Jacks
Doll shaped figures cut from cotton canvas using templates. Painted with Plus Color craft paint. Foam rubber material is attached to the back and holes are made at all the joints. Assemble the cotton canvas figure with paper binders.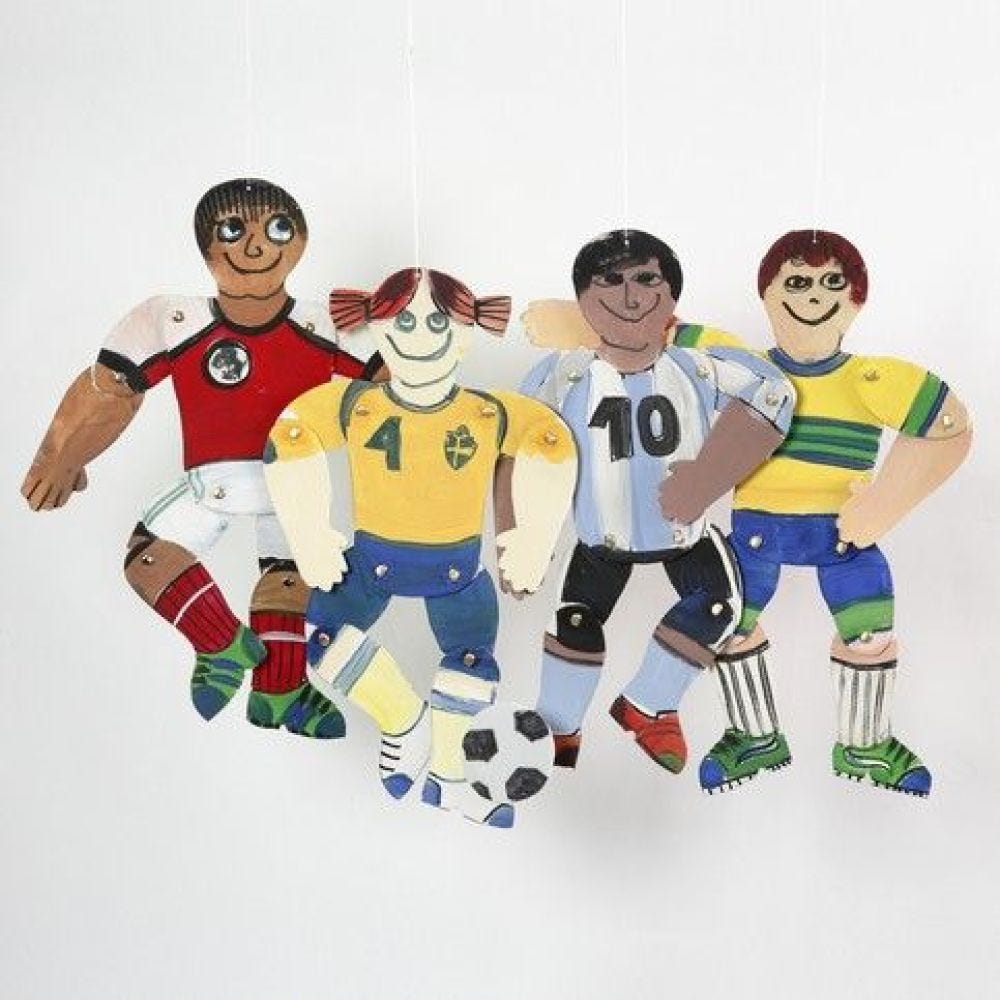 How to do it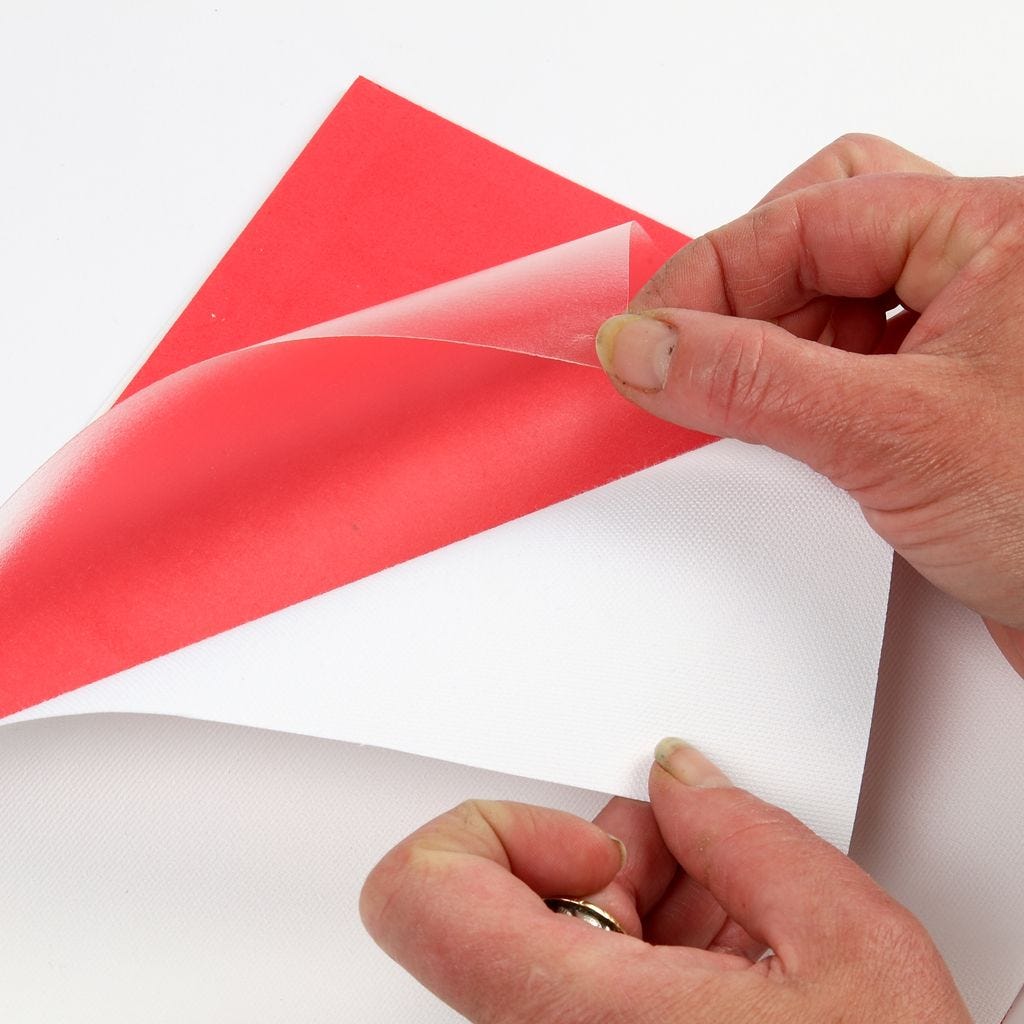 1
Attach foam rubber to the back of the cotton canvas using double-sided adhesive tape.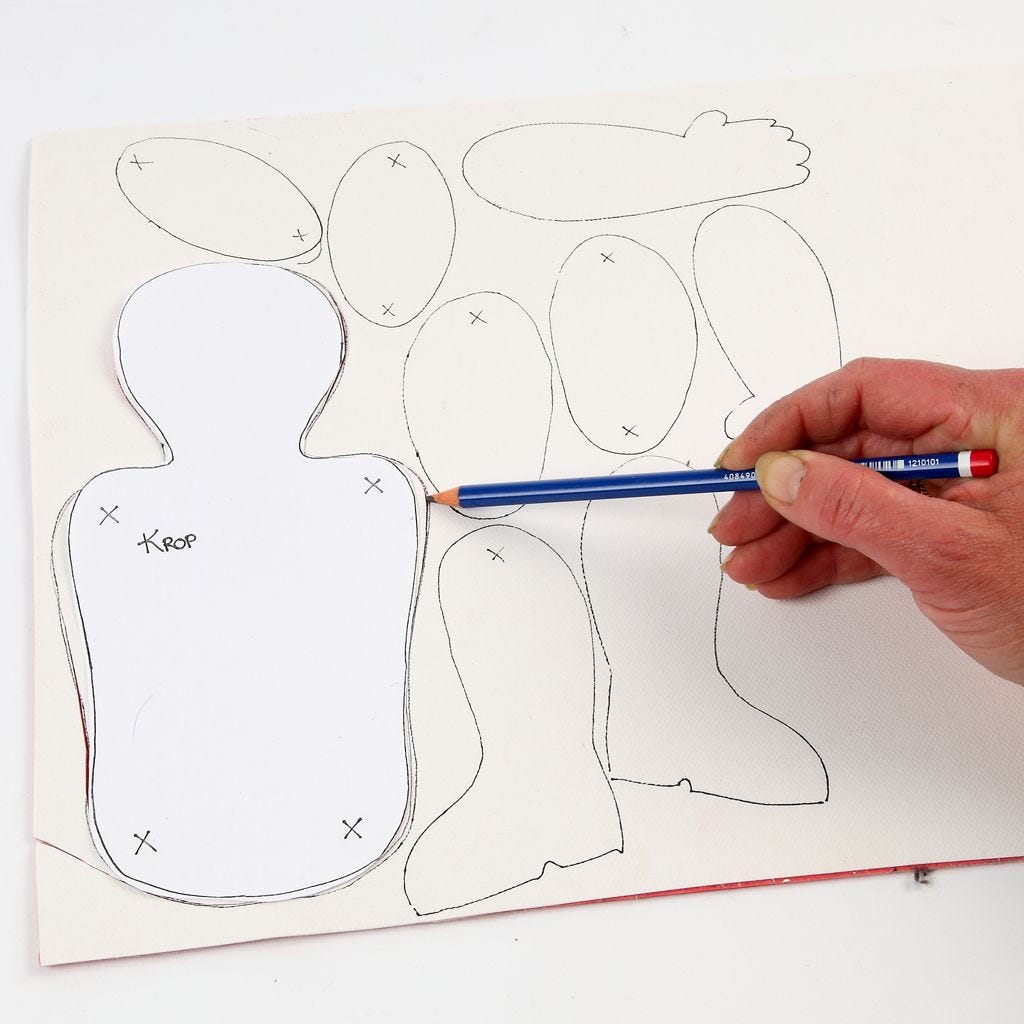 2
Draw the parts onto cotton canvas using a template.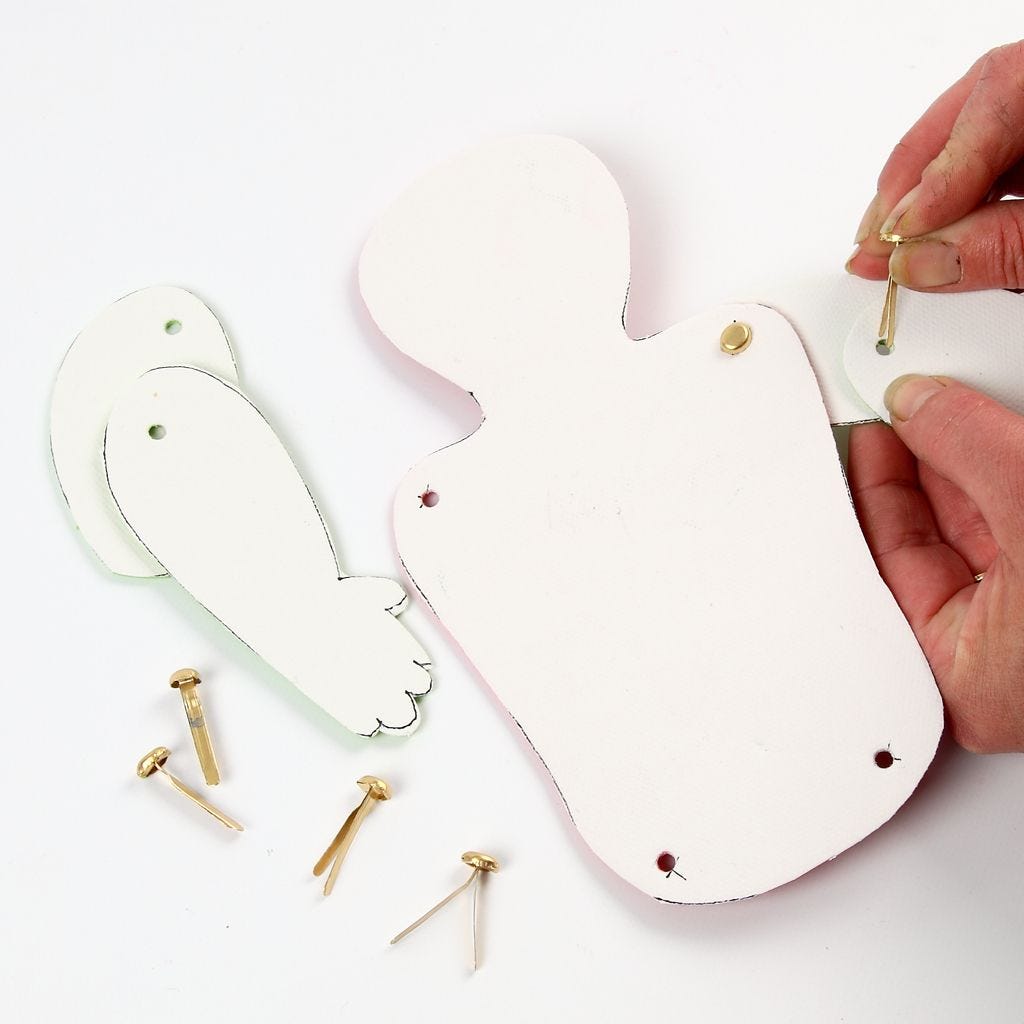 3
Make holes in the cut out parts according to the template. Assemble the body parts by inserting paper binders through the holes.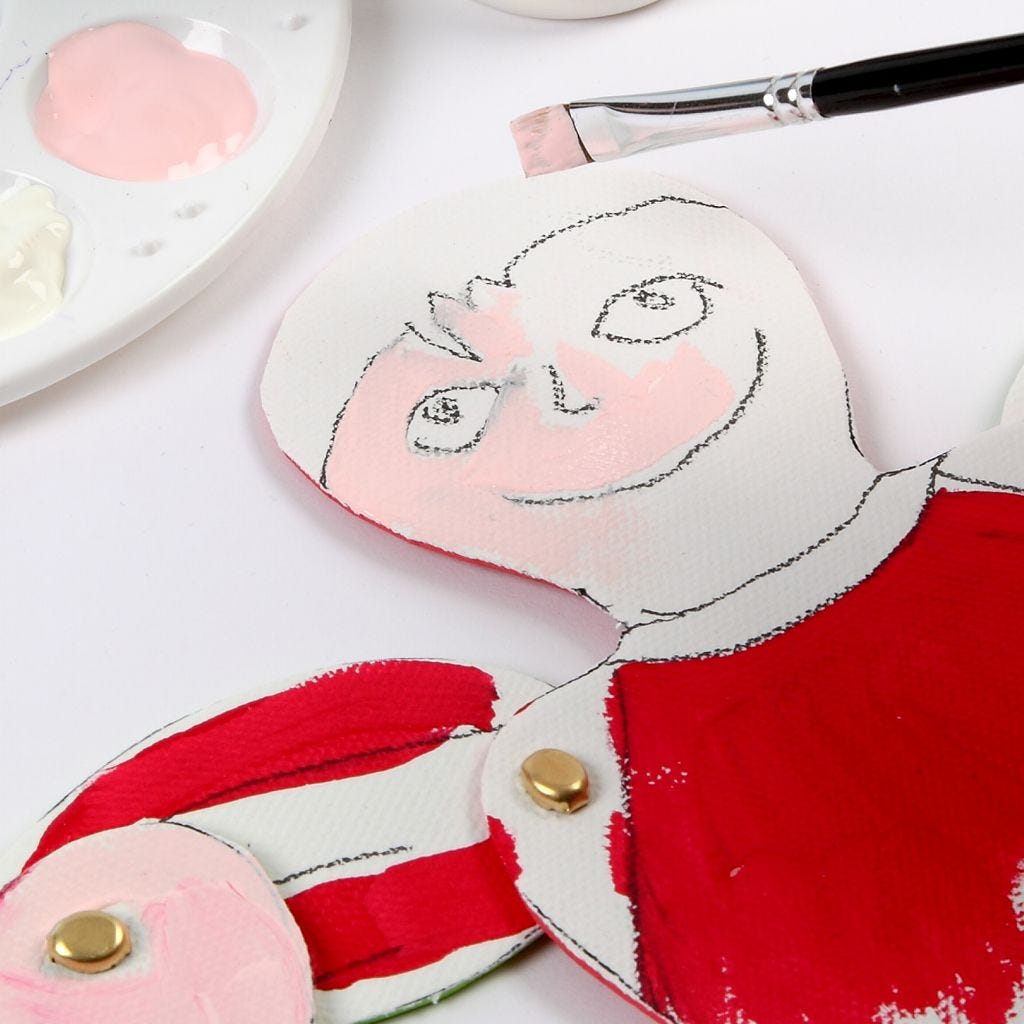 4
Paint the body parts with Plus Color craft paint and decorate further with a black marker.
5
Attach a piece of string for hanging the finished jumping jack football players.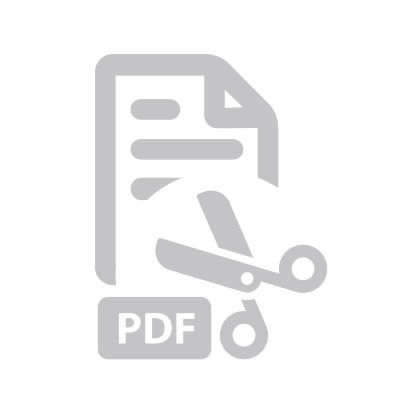 Attached file:
Download