Silk Clay on a Papier-Mâché Face Mask
The papier-mâché face masks are covered and decorated with either black or white Silk Clay. The masks are patinated with Art Metal Gold or Silver Paint applied with a flat foam brush or a foam stencil brush.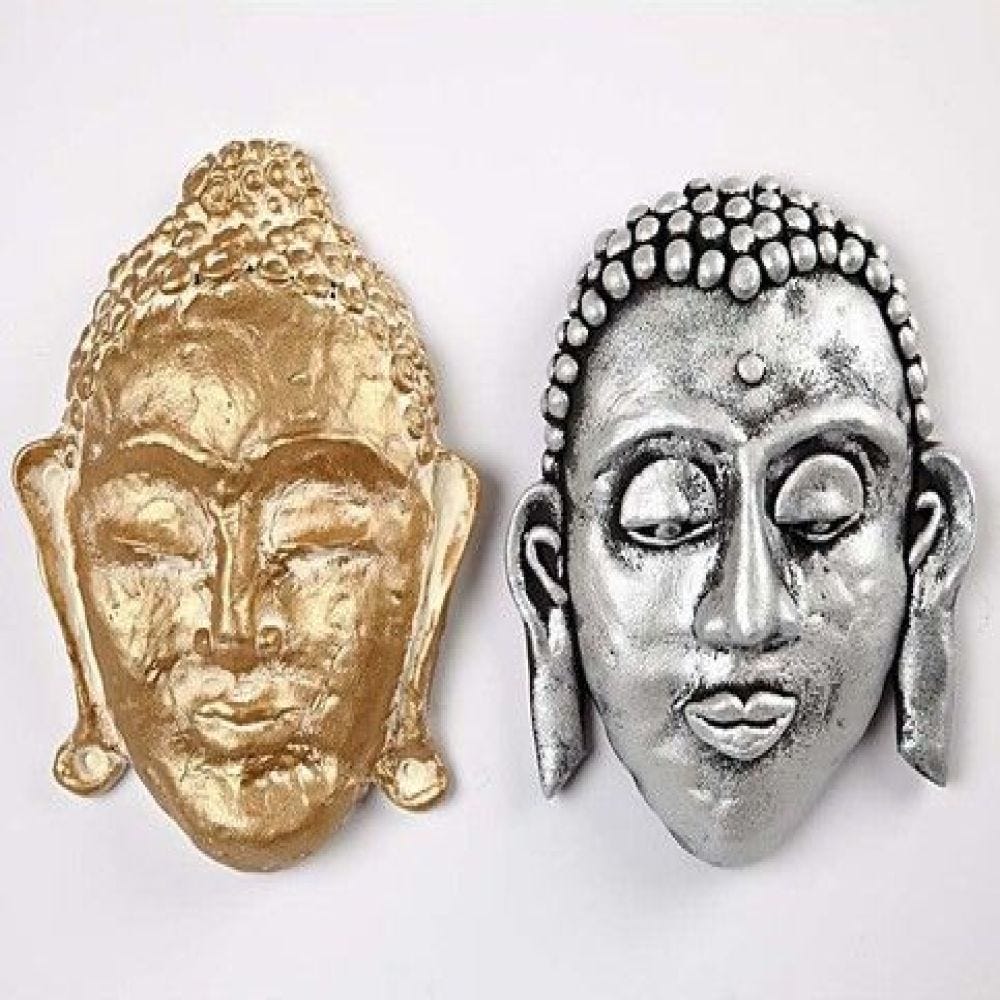 How to do it
1.
Cover the papier-mâché mask with a layer of Silk Clay and then form the face.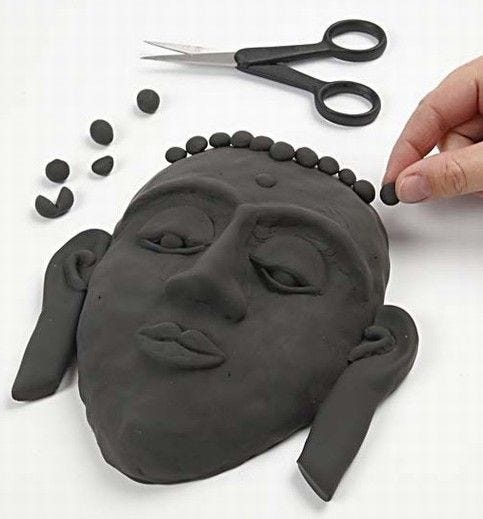 2.
Make hair from small Silk Clay balls which have been cut in half and then attached.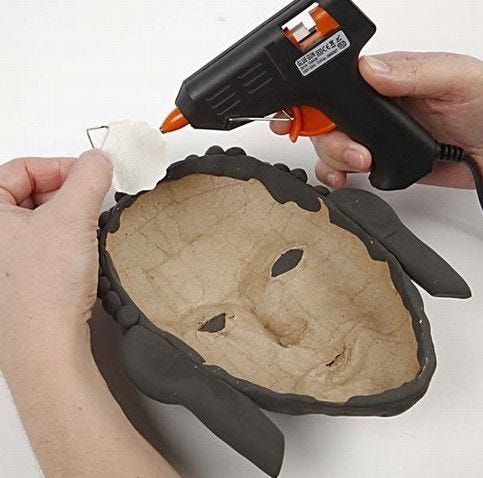 3.
Attach a picture hanger onto the back of the mask using a glue gun.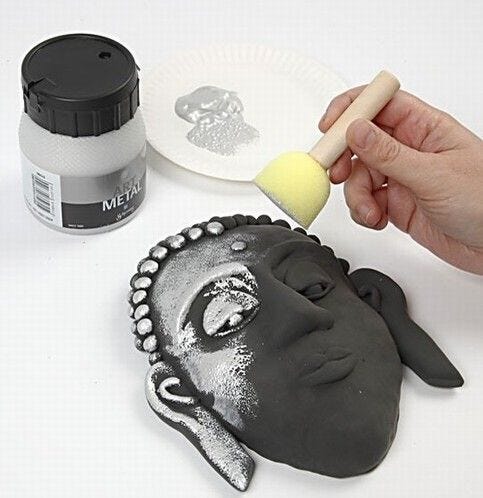 4.
Dab the mask with Art Metal paint using a foam stencil brush.