Christmas Ornaments with Decoupage
Lovely ready-made Christmas ornaments with decoupage made from Vivi Gade Design Paper (the Copenhagen series) and glued on ribbon. How to do it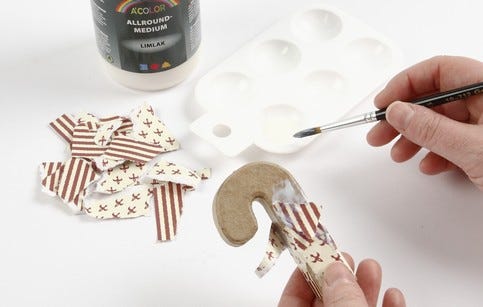 1
Tear Vivi Gade design paper (the Copenhagen series) into small pieces. Remove the string from the ornaments and glue on the small pieces of paper in random order using A-color Allround medium glue lacquer.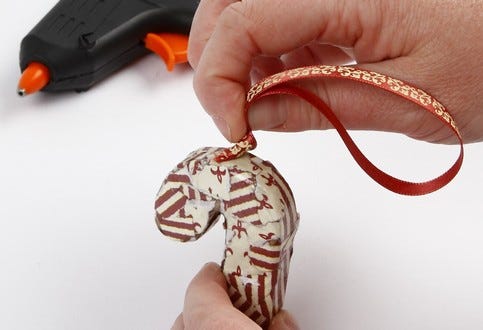 2
Cut a piece of Vivi Gade ribbon and tie a knot in one end of the ribbon. Glue it onto the top of the ornament using a glue gun. Now you can hang the ornaments onto a long piece of ribbon as a garland or individually on the Christmas tree or in the window.