Wooden Icons with Structure Paste
Wooden icons decorated with structure paste and painted with diluted pigment acrylic paint and non-diluted pigment acrylic paint (gold). On the wooden icon on the left, imitation metal leaf is applied on top of double-sided foil tape. How to do it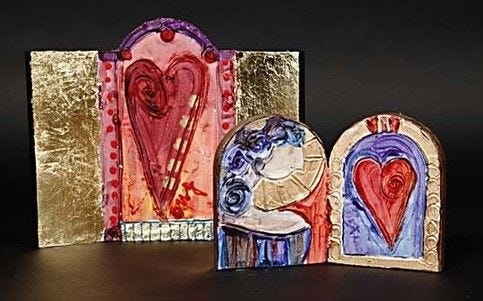 Art for everyone
This activity offers real possibilities for everyone to participate - regardless of age or creative abilities. The wooden icons can be extremely varied and you may add images or other small details into the structure paste. Choose whether to use gold paint or the very impressive imitation metal leaf to create a shiny design. The wooden icons can be based on established art - or, as here, just simple patterns and warm colours. Enjoy.
Copyright © 2013-present Magento, Inc. All rights reserved.