A Hanging Decoration from Concertinas
The classic concertina has been given an elegant twist with mother-of-pearl plastic beads, a silver tassel and light white feathers.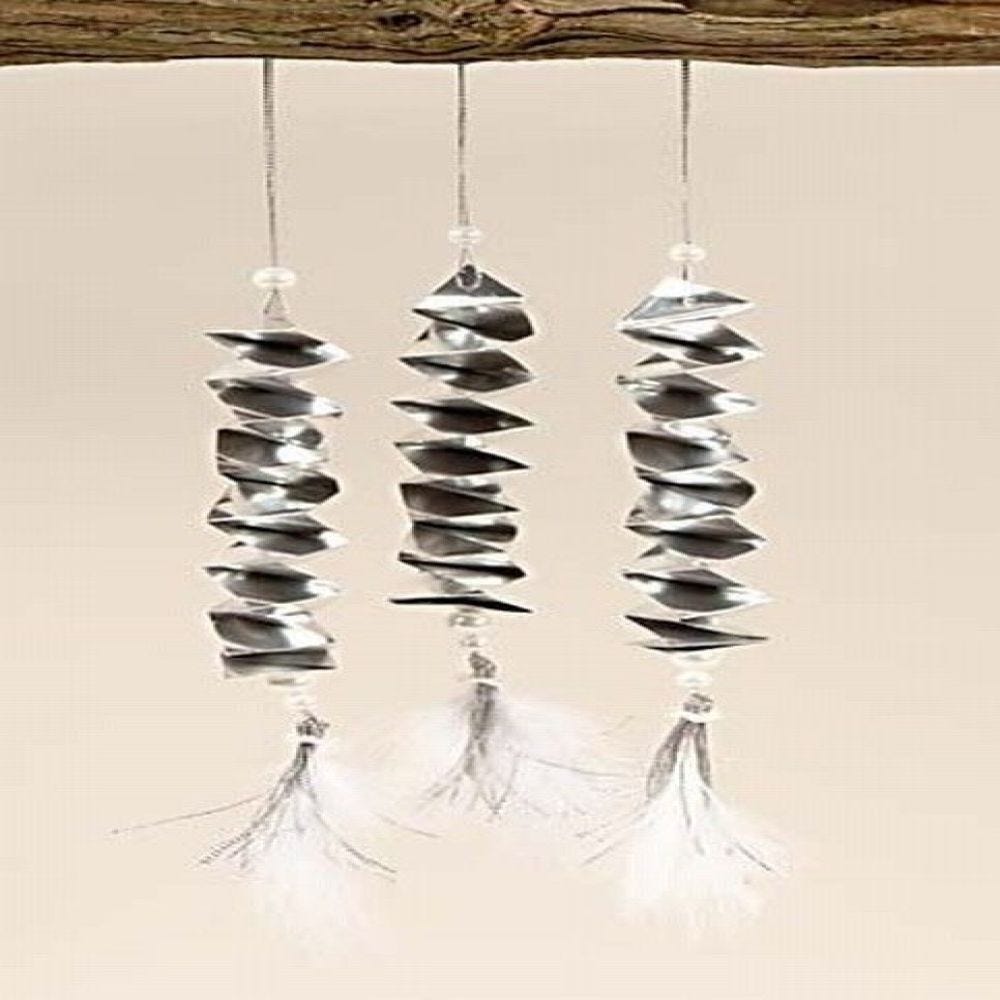 How to do it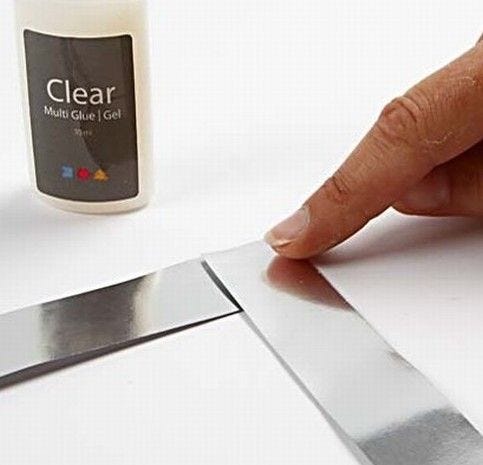 1
Divide an 84cm long weaving paper strip in two and glue these two parts together using Clear Marker as shown in the photo.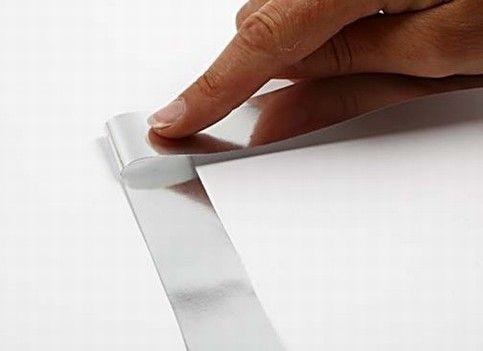 2
Make a concertina from the entire length of the paper strips.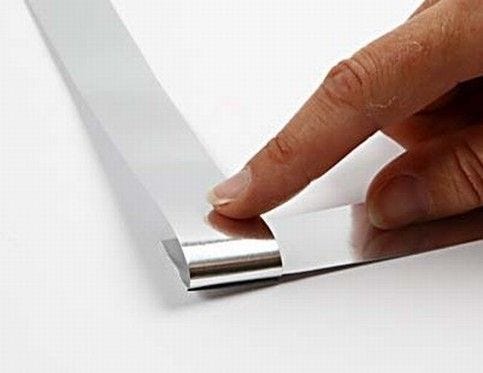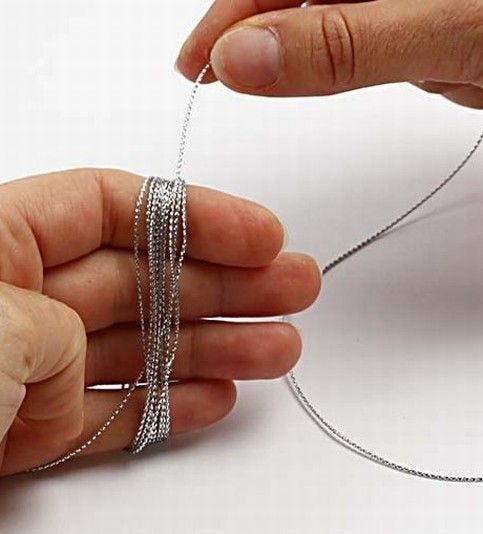 4
Make a small tassel from the silver thread. Twist the thread ten times around four fingers.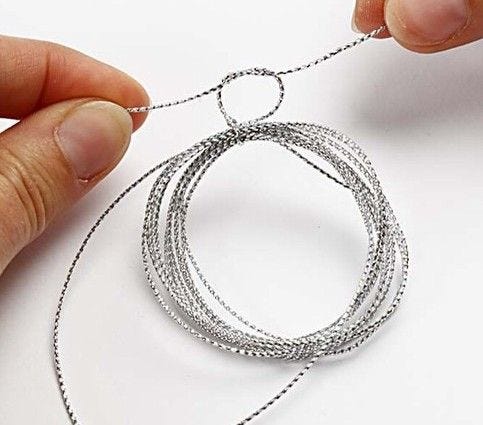 5
Gather the tassel with an approx. 20cm long piece of silver thread. Tie a double knot.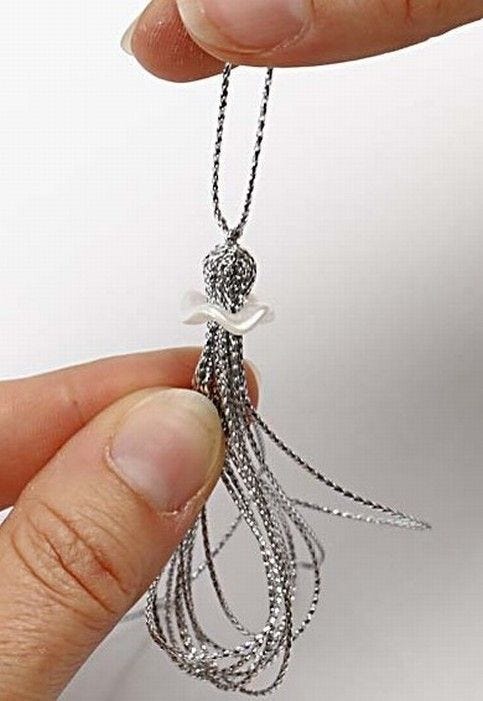 6
Pull a flat wavy mother-of-pearl plastic bead down over the top of the tassel.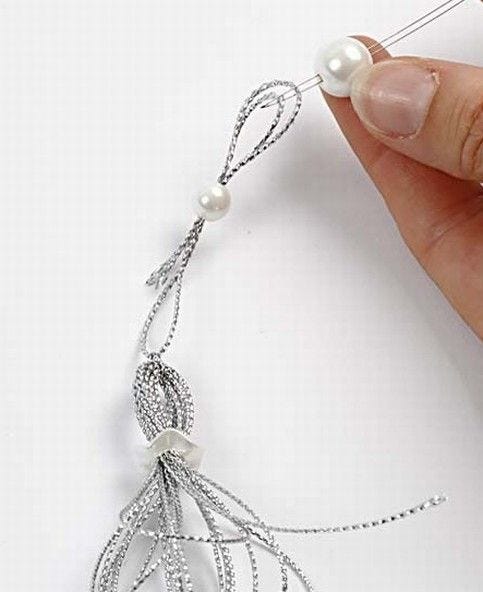 7
Pull a small and a large plastic bead onto the thread using a beading needle.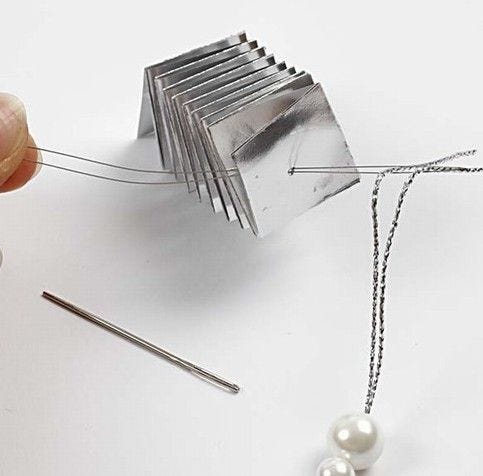 8
Make a hole at the bottom of the concertina and with a beading needle and feed the thread through the hole.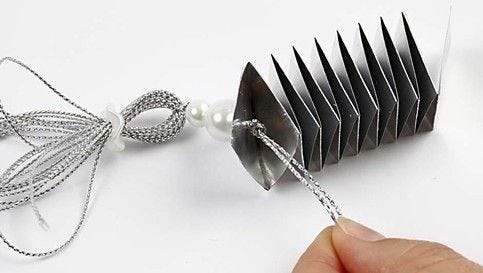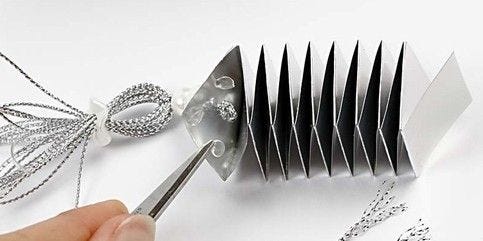 10
Close the layers with Glue Spots.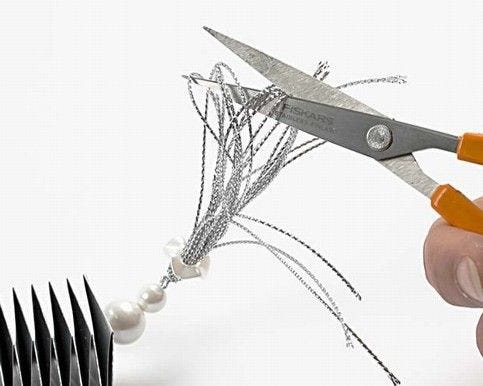 11
Cut open the loops of the tassel.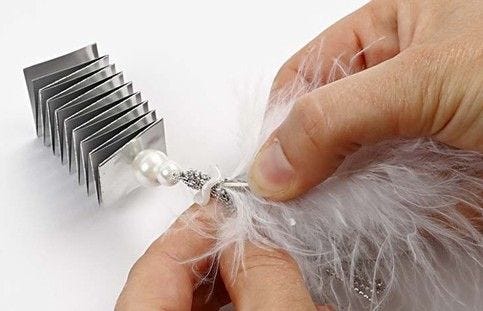 12
Push the feather up into the wavy bead. You may apply a small blob of Clear Marker onto the end of the feather beforehand.
13
Make a hole at the top of the concertina using a needle.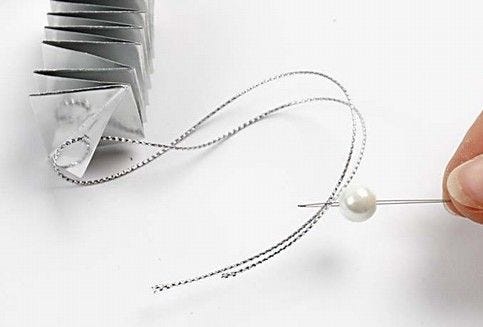 14
Insert a beading needle threaded with silver thread through the hole and pull on a bead. Finish with a knot.