T-Shirts and Bandanas with Stamp Printing
Cool t-shirts and bandanas decorated with Textil Solid Fabric Paint using foam stamps. Put a sheet of plastic inside the t-shirt and the bandana whilst stamping. Dab the colour onto the foam stamp with a foam stencil brush. When dry, fix with an iron. How to do it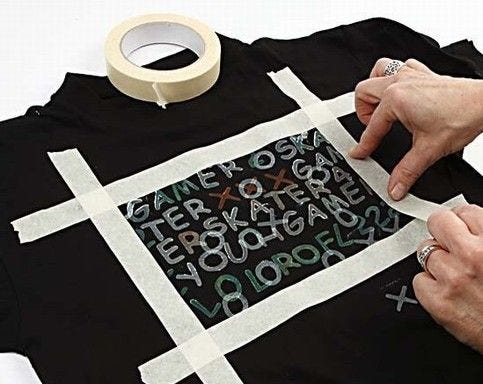 1
Put the sheet of plastic inside the t-shirt. Use masking tape to mask off an area for printing on the t-shirt.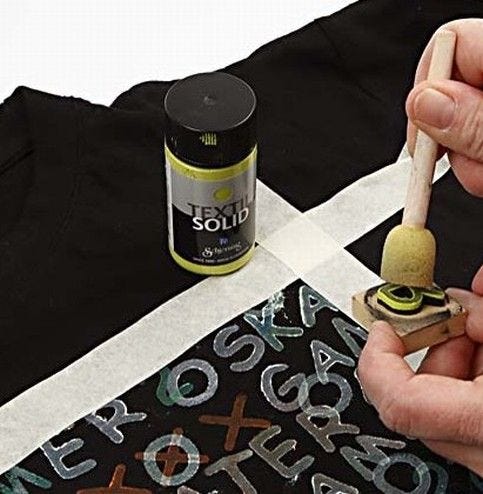 2
Use a foam stencil brush for dabbing the Textil Solid Fabric Paint onto the foam stamp.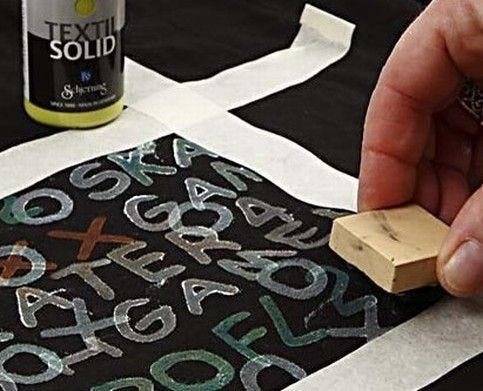 3
Now you can stamp onto the fabric.
Copyright © 2013-present Magento, Inc. All rights reserved.