The box is painted with black Plus Color craft paint. A generous layer of A-Color Allround Medium glue lacquer is applied to the box lid. The matchsticks are stuck onto the glue lacquer and then sprinkled with glitter fibres. How to do it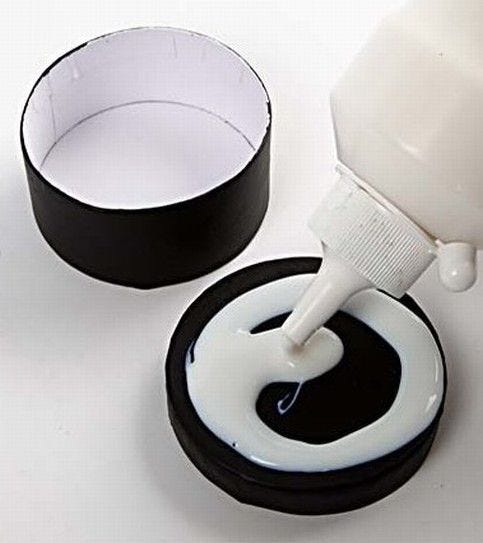 1.
Apply glue lacquer between the matchsticks to make sure they are glued on securely.
Copyright © 2013-present Magento, Inc. All rights reserved.