 How to do it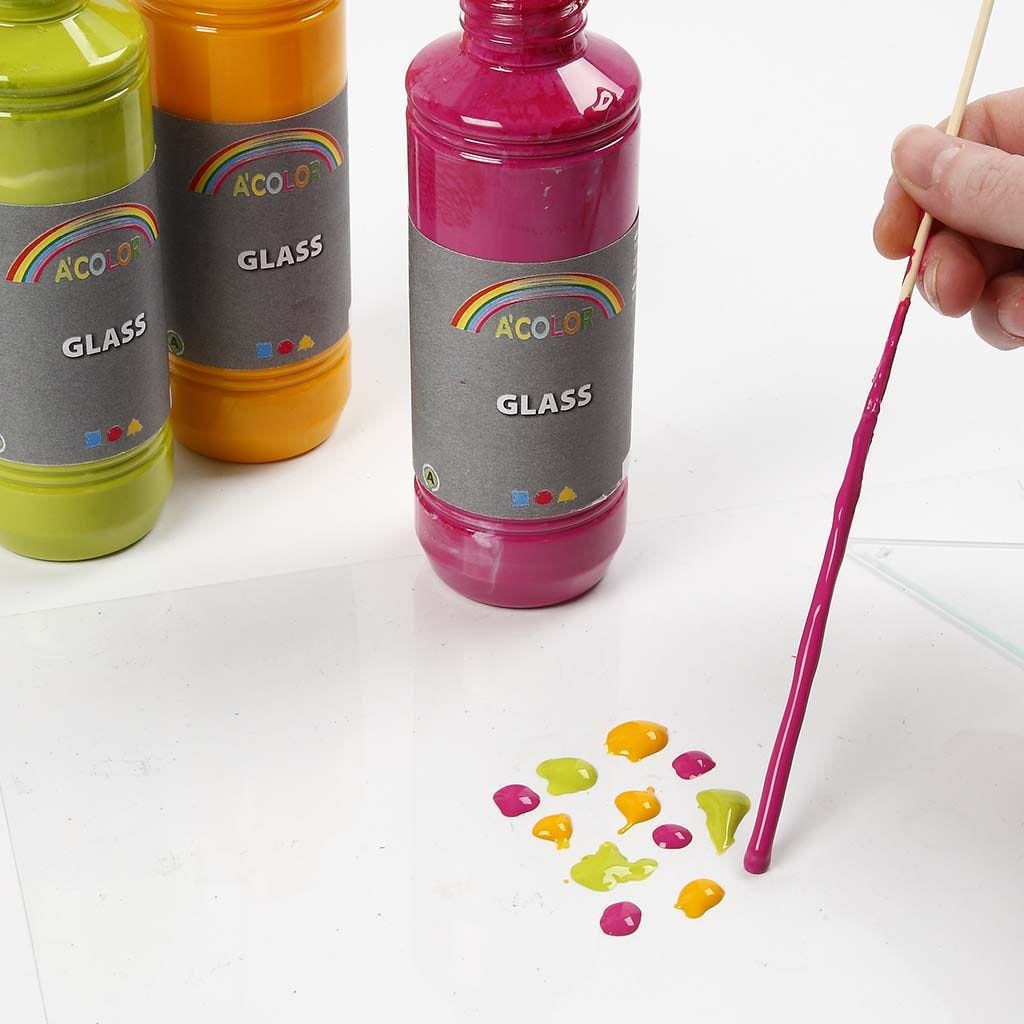 1.
Apply A-Color Glass Paint to a piece of hard foil.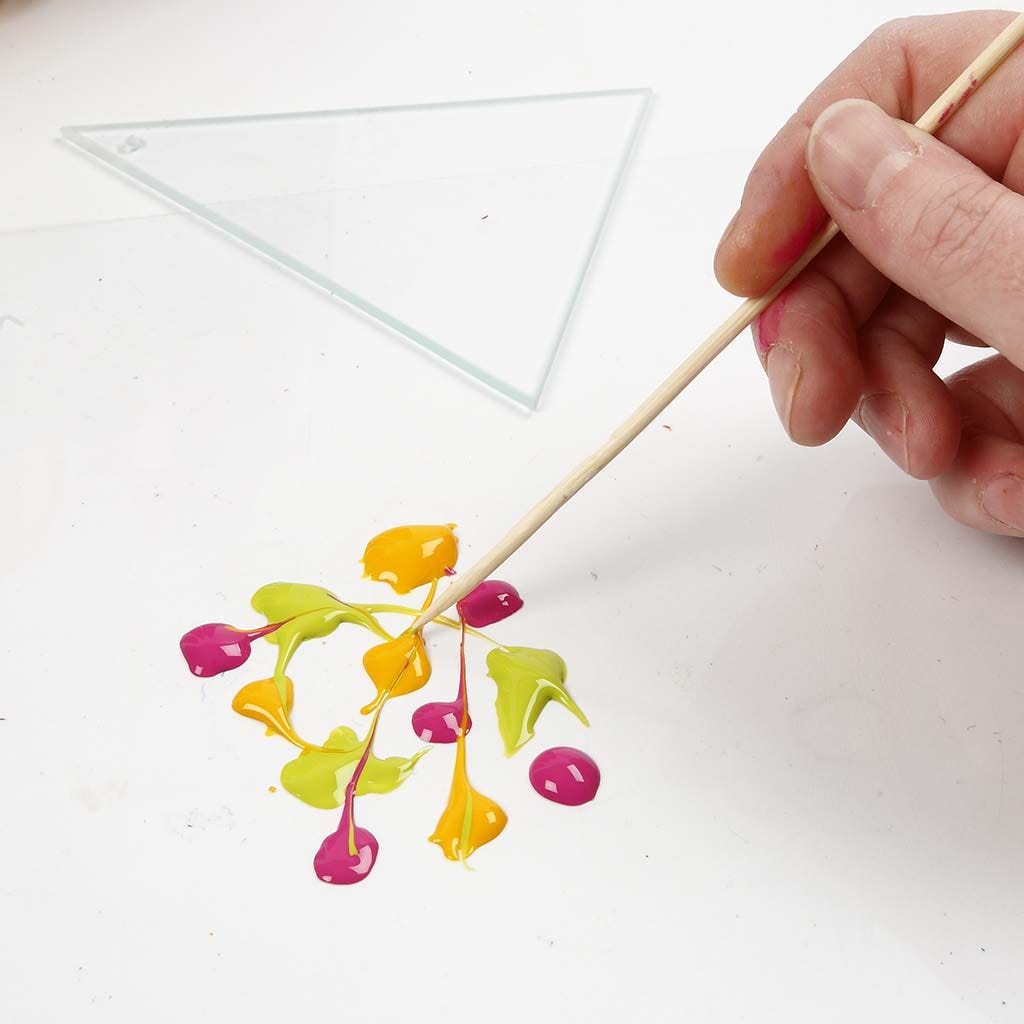 2.
Mix the colours lightly with the end of a brush handle.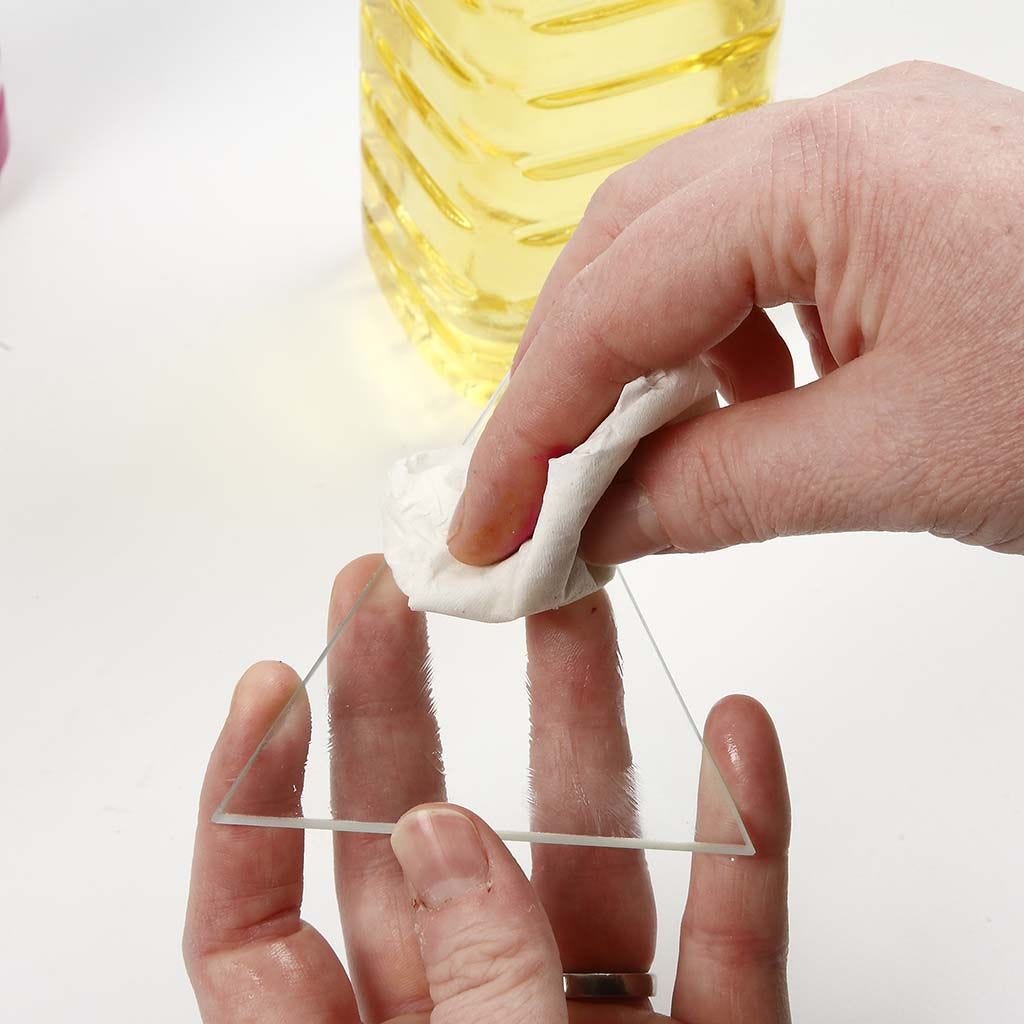 3.
Grease the glass plate with cooking oil.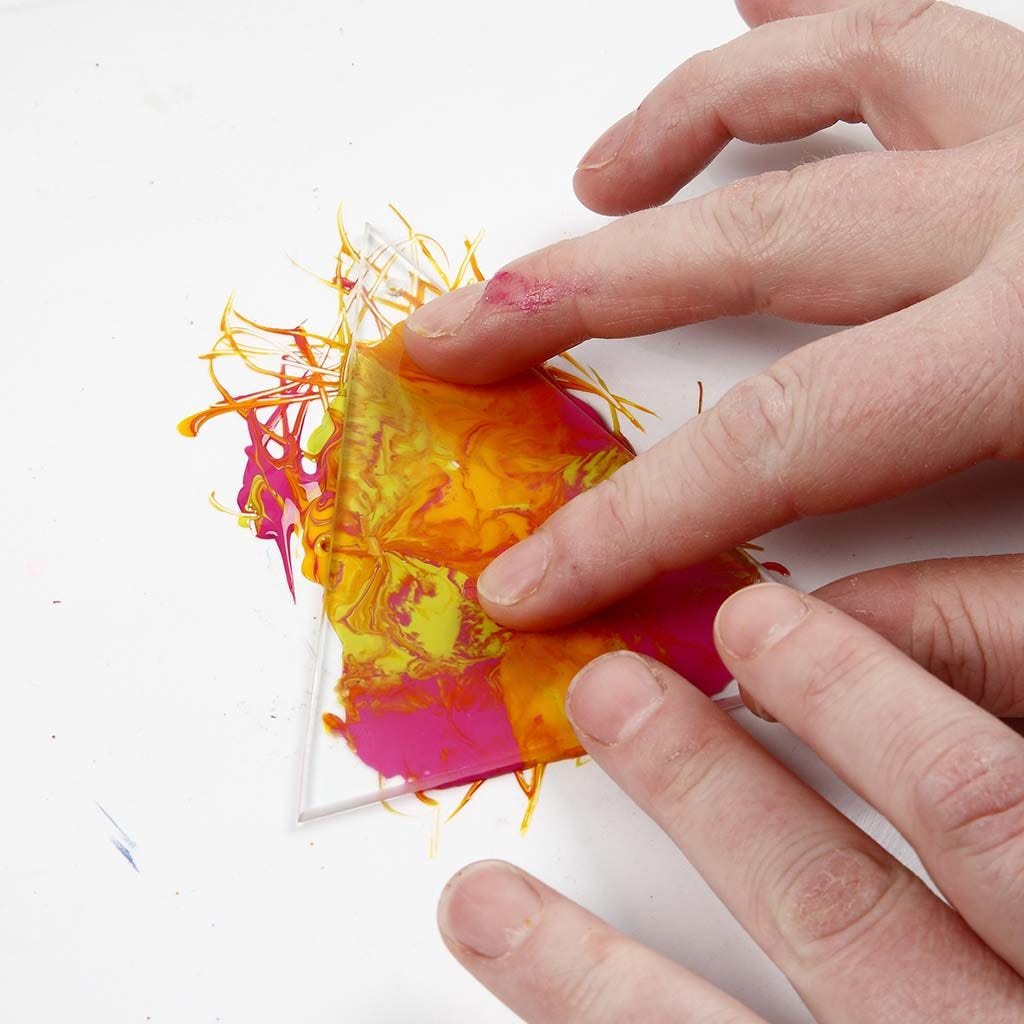 4.
Put the glass plate on top of the piece of hard foil with the lightly mixed colours. When removing the glass plate, the colours stick.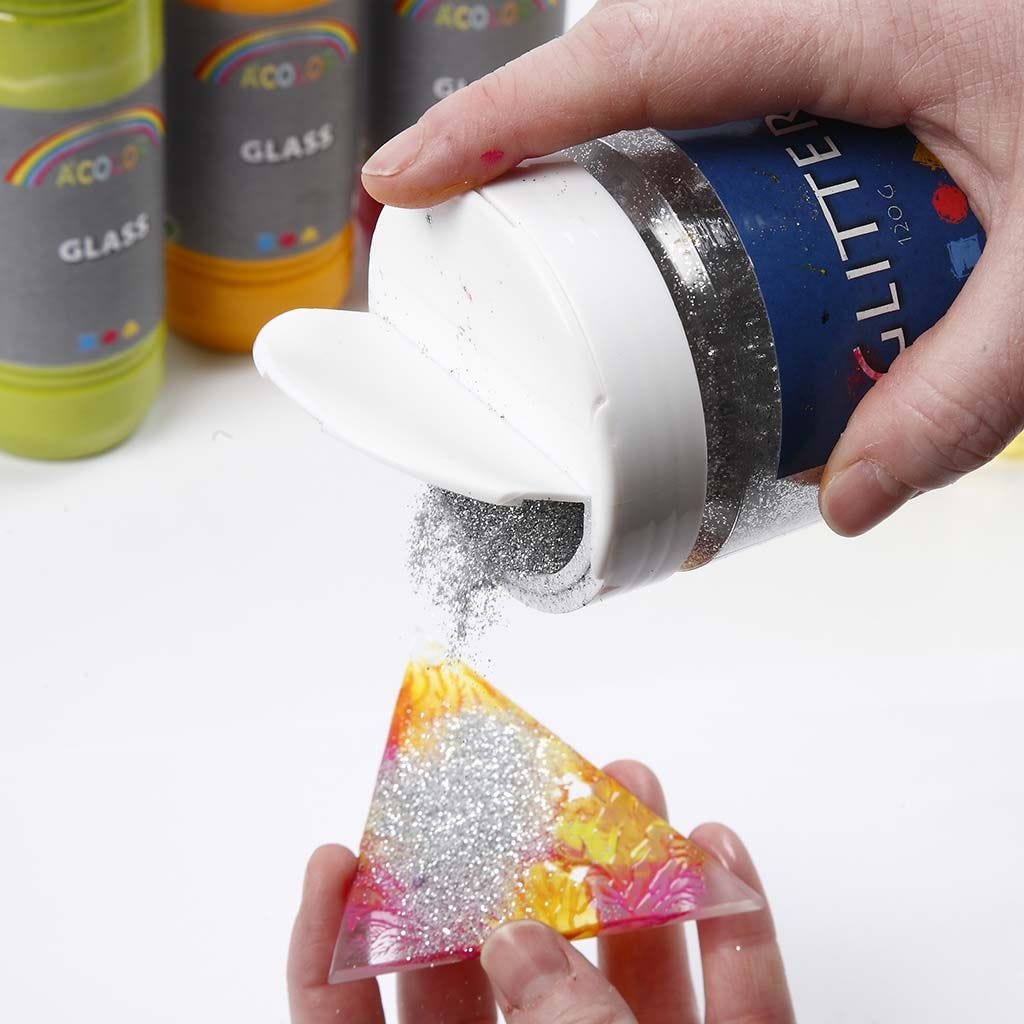 5.
Sprinkle silver glitter onto the wet paint. Let the glass plate dry and it is now ready for hanging.
Copyright © 2013-present Magento, Inc. All rights reserved.