A Neon Pendant for the Handbag
These amusing pendants are cut from reflective plastic in neon colours. An eyelet setter is used for punching holes and inserting eyelets for assembling. Finally attach a metal key ring. How to do it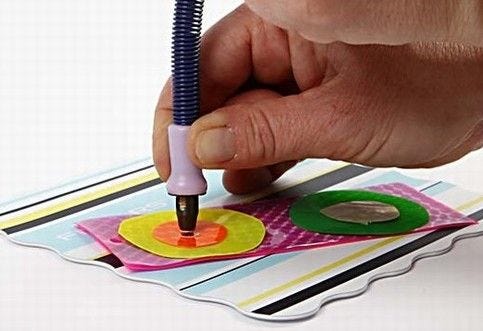 1
Place the reflective plastic on top of a sturdy craft mat when using the eyelet setter. Make a hole in the reflective plastic by holding the eyelet setter over it: the end with the hole at the pointy end should be facing down towards the reflective plastic. Pull the spring and let go … now you have punched a hole.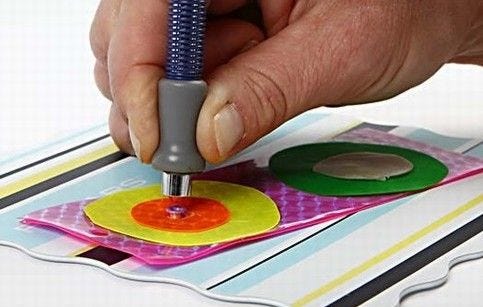 2
Insert an eyelet in the hole from the right side and set the eyelet by using the other end of the eyelet setter. If there are designs on both sides (as in this example), this eyelet will just be a little more "curled" on the reverse side. Make a hole for the key ring and attach with a round jump ring. Use chain nose or flat nose pliers.