These lovely terracotta figures are all painted with A-Color Glass in beautiful colours and patterns. The paint is self-hardening on terracotta. How to do it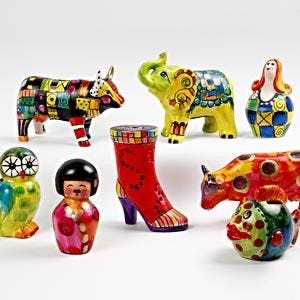 1
We have chosen to use the excellent flat Gold Line nylon brushes in various widths. We have also chosen to complement the beautiful colours with a black Glass & Porcelain Marker for adding details. It provides a particularly lovely effect. (Alternatively, you may use a black permanent marker pen). All the figures have a slot in the side for coins and a removable rubber plug at the bottom. Enjoy.
Copyright © 2013-present Magento, Inc. All rights reserved.