A Card Mask shaped like a Pair of Glasses
This pair of card glasses is decorated with marker pens and then with small rhinestones which are glued on with Clear Multi Glue Gel. How to do it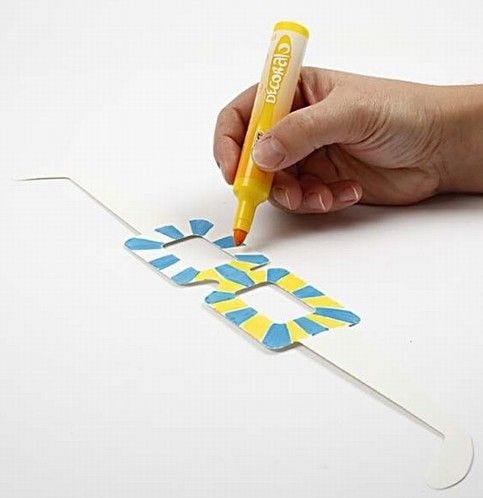 1.
Color in the card glasses with Decoralo Jumbo Markers.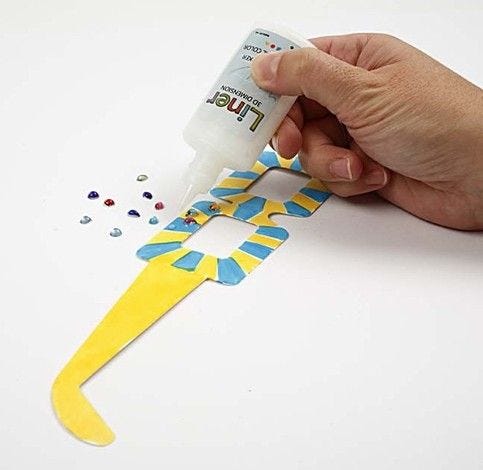 2.
Glue on rhinestones using Clear Marker.