Making your own soap is an exciting and popular activity – and you are guaranteed top quality raw materials which are gentle to sensitive skin. How to do it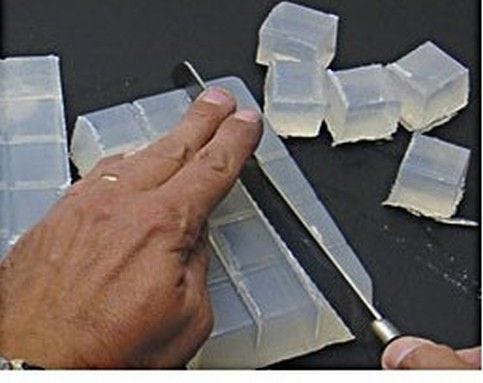 1.
Cut the soap base into small pieces with a knife.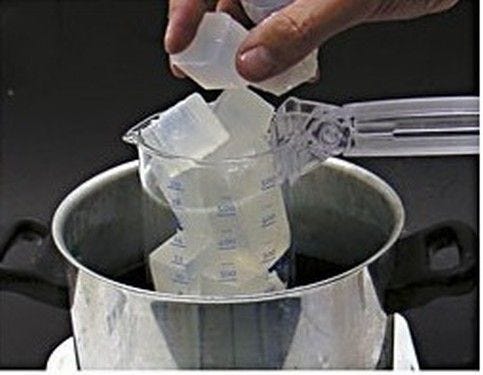 2.
Melt the soap base in a water bath in a glass melting pot (which reduces the number of air bubbles in the soap compared to an aluminium melting pot). You may add color and essential oil.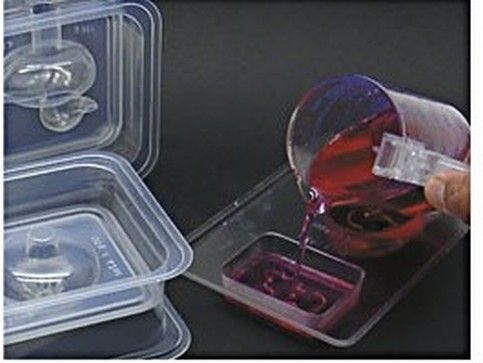 3.
Pour the molten soap into moulds.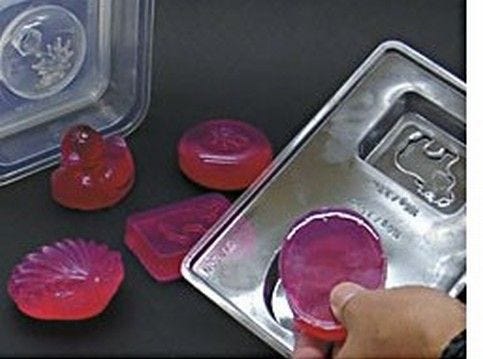 4.
When the soap has set, remove it from the moulds.