 How to do it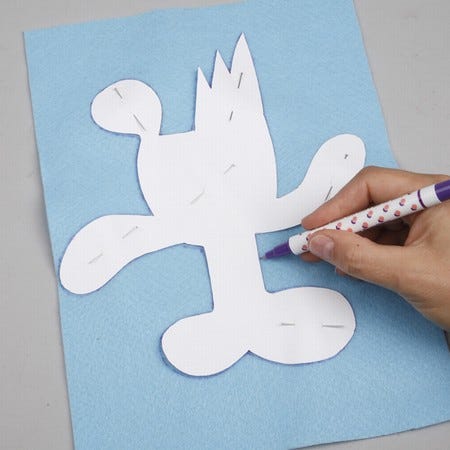 Step 1
Copy the template onto felt. (Front and back). You may use a 24 hour disappearing pen.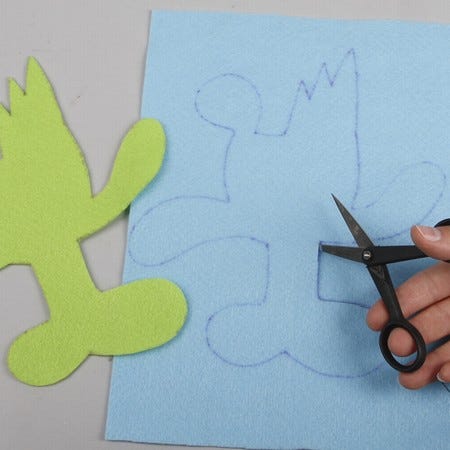 Step 2
Cut out the front and the back.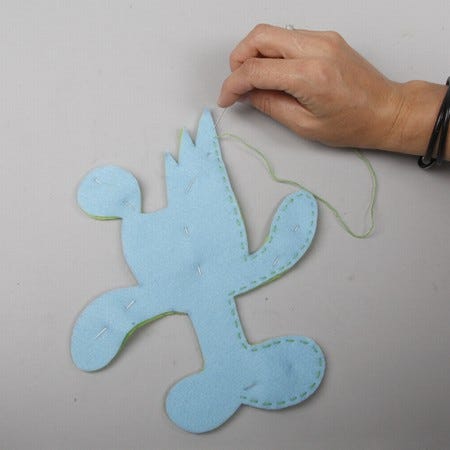 Step 3
Sew the front and the back together using tacking stitches (for example embroidery floss, either all threads or 3 threads for clear stitches).
Step 4
Fill the monster with polyester stuffing as you go along. Make sure to fill all the details (you may use a knitting needle).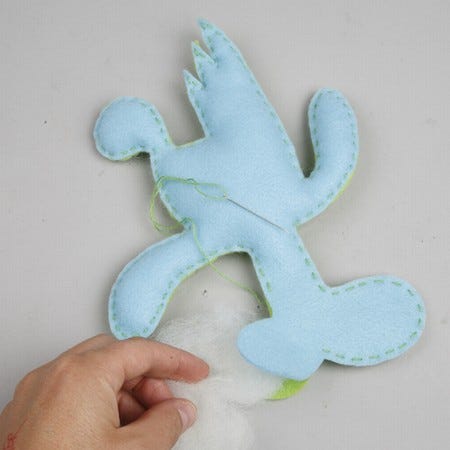 Step 5
Finish the sewing and fill with the last bit of polyester stuffing.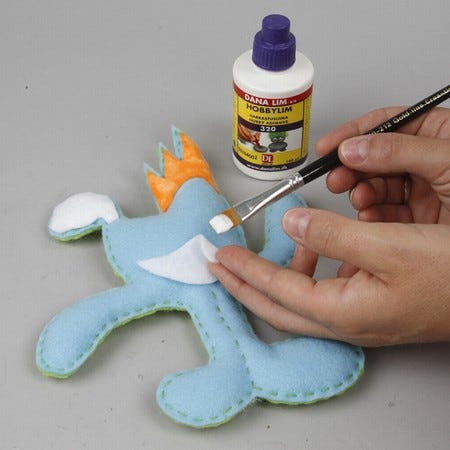 Step 6
Cut out details from felt using the template and attach with Craft Glue (you may attach small pegs to keep in place whilst drying).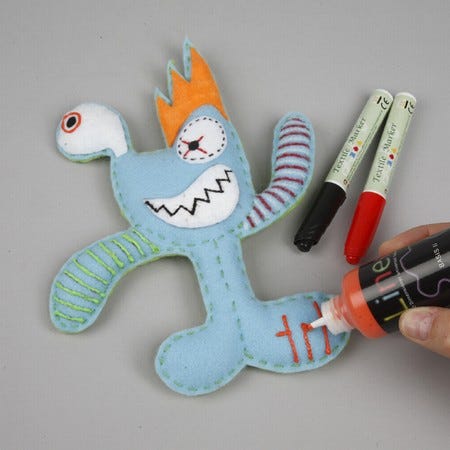 Step 7
Add details with textile markers and 3D-Liners.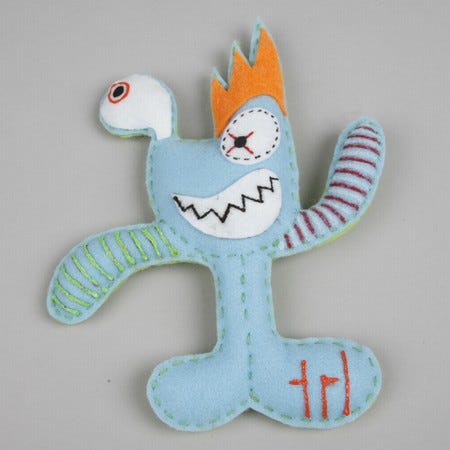 Step 8
The finished result could look like this.
Copyright © 2013-present Magento, Inc. All rights reserved.