An Ear Hanger with a Freshwater Pearl
This pair of long earrings is made by attaching a pendant made from a freshwater pearl on a ball head pin onto each ear hanger. How to do it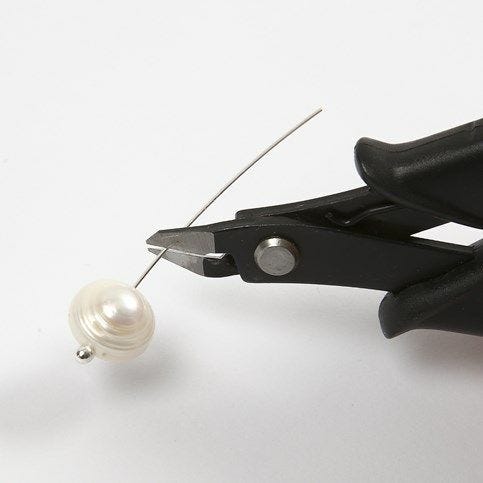 1.
Put the pearl onto the ball head pin and shorten it to approx. 1cm.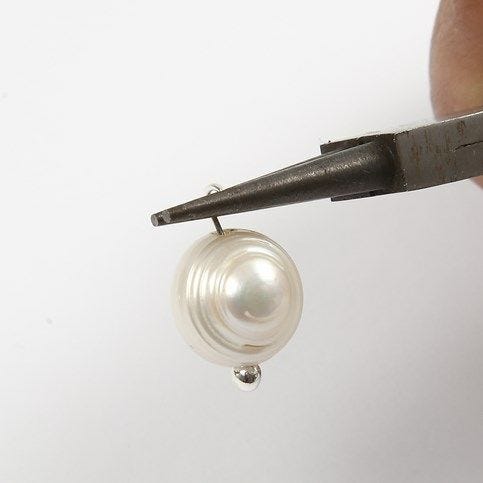 2.
Use round nose pliers for twisting a loop on the pin. Do not close it.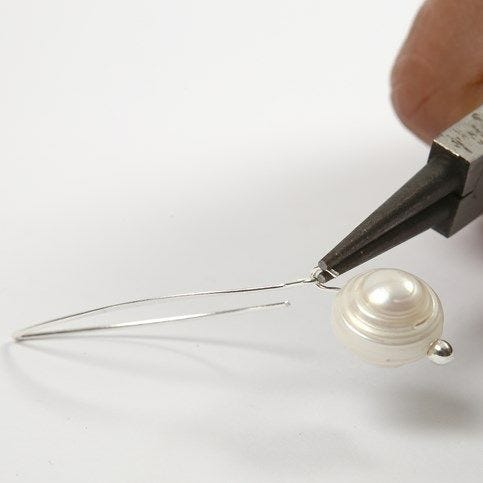 3.
Attach the pendant to the loop on the ear hanger. Close the loop.
Copyright © 2013-present Magento, Inc. All rights reserved.