A Foil Heart and Gift Ribbon on a Vivi Gade Design Paper Bag
This stripy Vivi Gade Design paper bag is decorated at the opening with a gift ribbon underneath a heart, which is cut out from foil. How to do it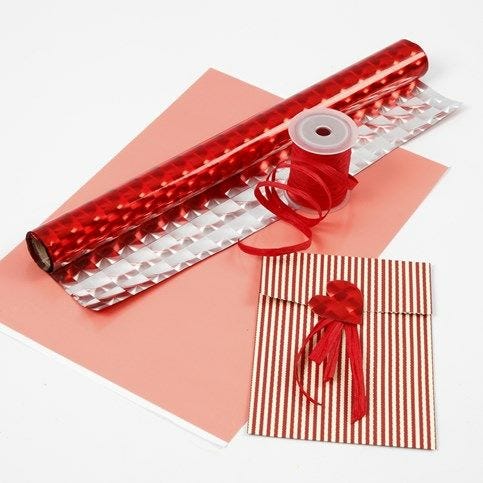 1.
Attach double-sided adhesive tape to the back of the foil and cut out the heart. Now attach the heart onto the opening of the bag – on top of some pieces of gift ribbon.
Copyright © 2013-present Magento, Inc. All rights reserved.