Find inspiration to make some lovely Silk Clay finger puppets. Shape figures from Silk Clay and attach your chosen details, for example wiggle eyes using Glue Dots. How to do it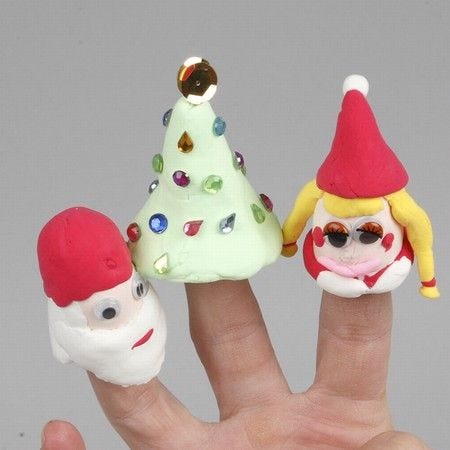 1
Silk Clay is a fun and very light modeling compound for all ages (except very young children who might put the modelling clay in their mouth). It can be used for other projects than finger puppets and is self-drying.
Copyright © 2013-present Magento, Inc. All rights reserved.