Cosy ceramic houses with glitter details
Let the cosiness begin! These ceramic houses are beautiful as they are, but with a bit of paint and glitter, they become even more beautiful! Paint them with acrylic paint and decorate further with 3D liner. They are an easy and beautiful decoration for the window sill.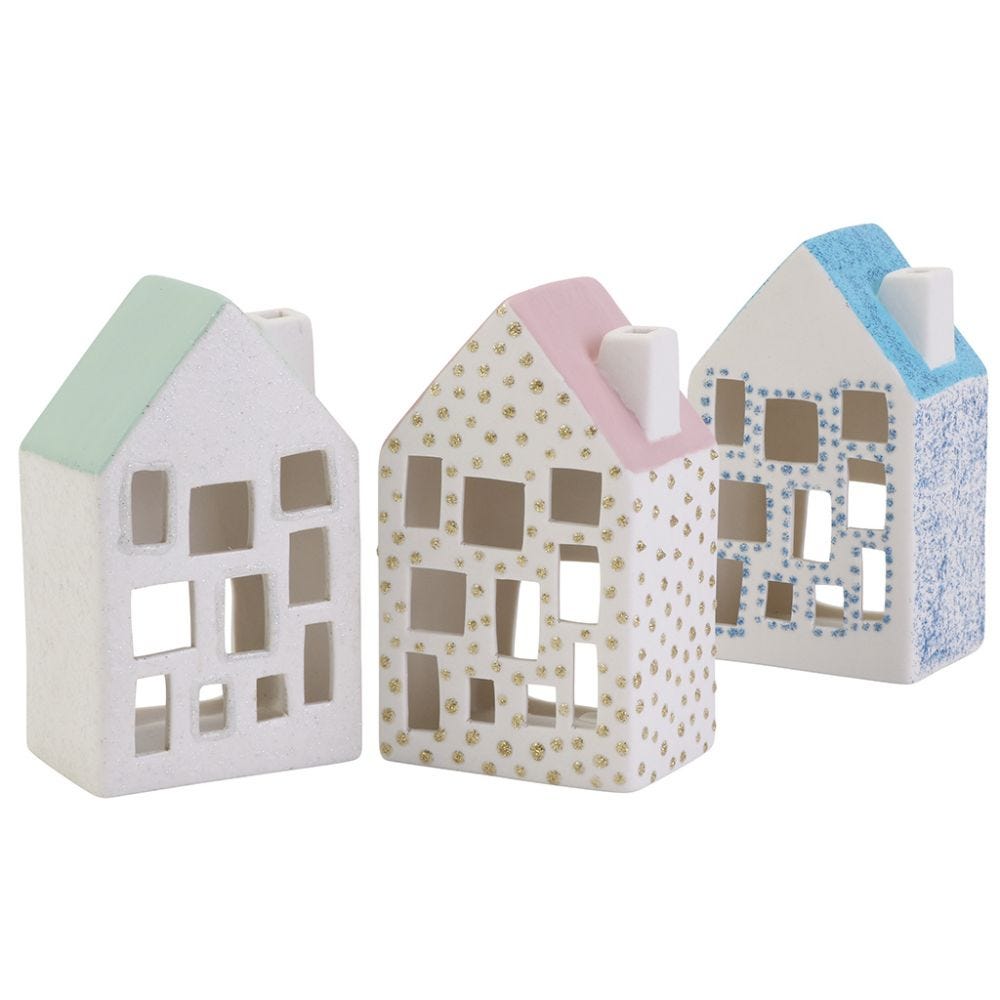 How to do it
How to do it:
Paint the roof with acrylic paint. Apply two coats and leave to dry.
2
Decorate further with 3D liner with glitter. Make dots all over or in defined areas or decorate around the windows.
A tip
You may use a LED tea lights to provide a cozy atmosphere and better indoor climate – without being a fire hazard ...