Spring figures with watercolour look
Make figures painted with watercolor. Use simple watercolor technique on the tree so that it gives abstract circles. Draw with watercolor marker on damp wood. Spray with water after decoration, as it will make the colors wander. Dry the figures and draw circles and dots with Plus Color Marker.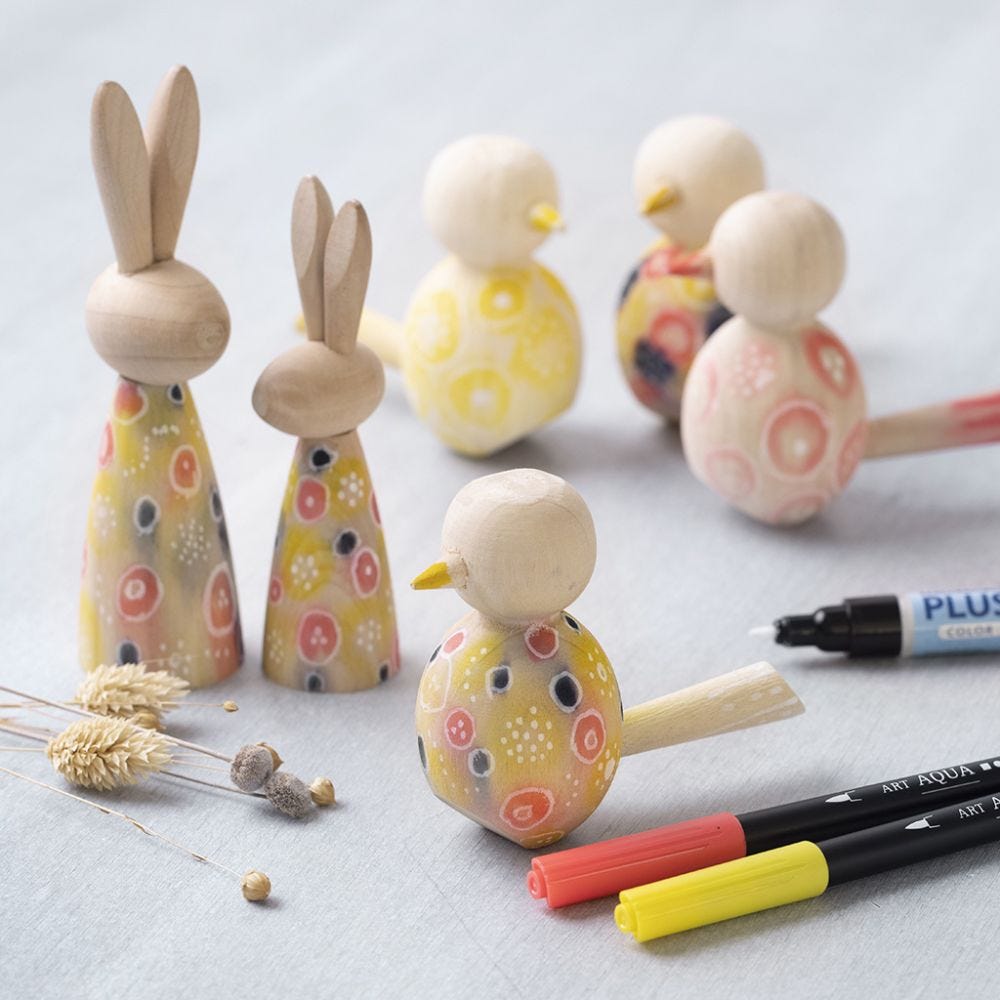 How to do it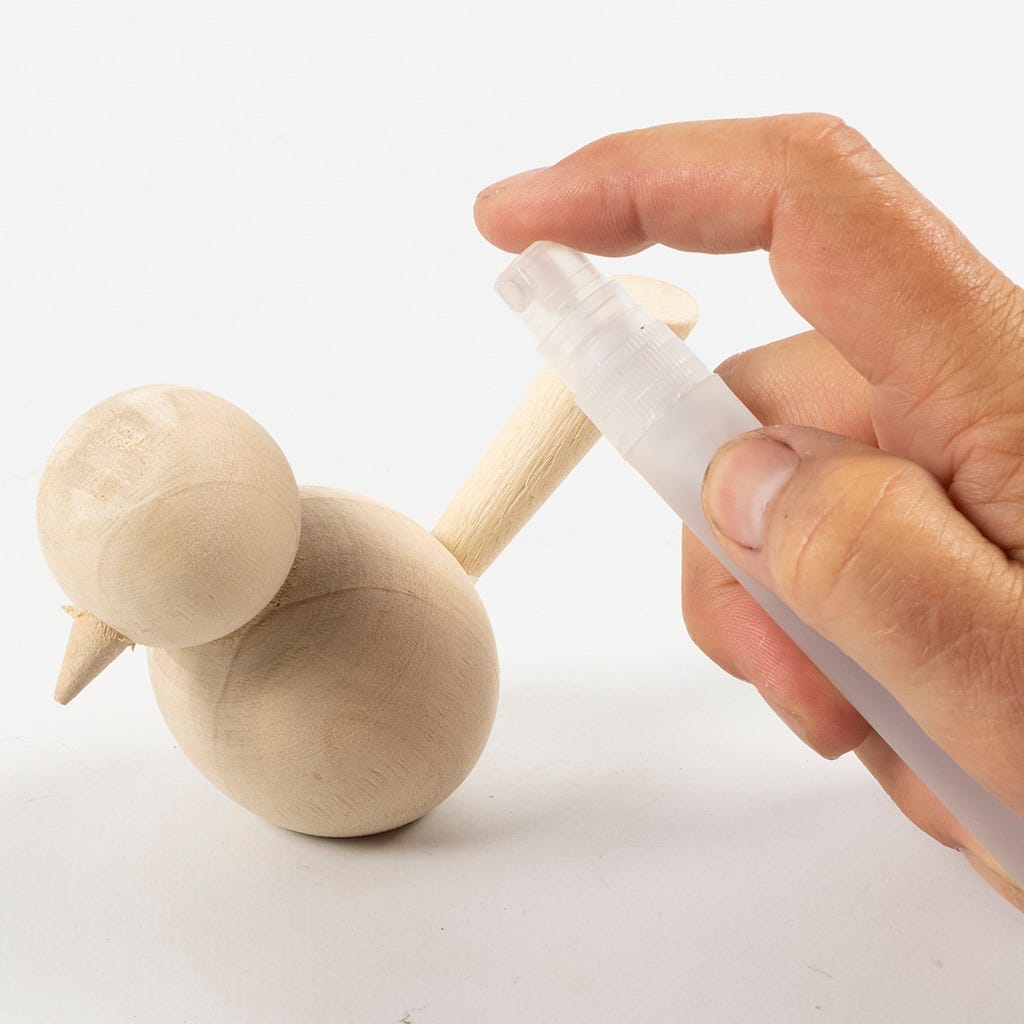 1
Moisten the wooden figure with a water spray.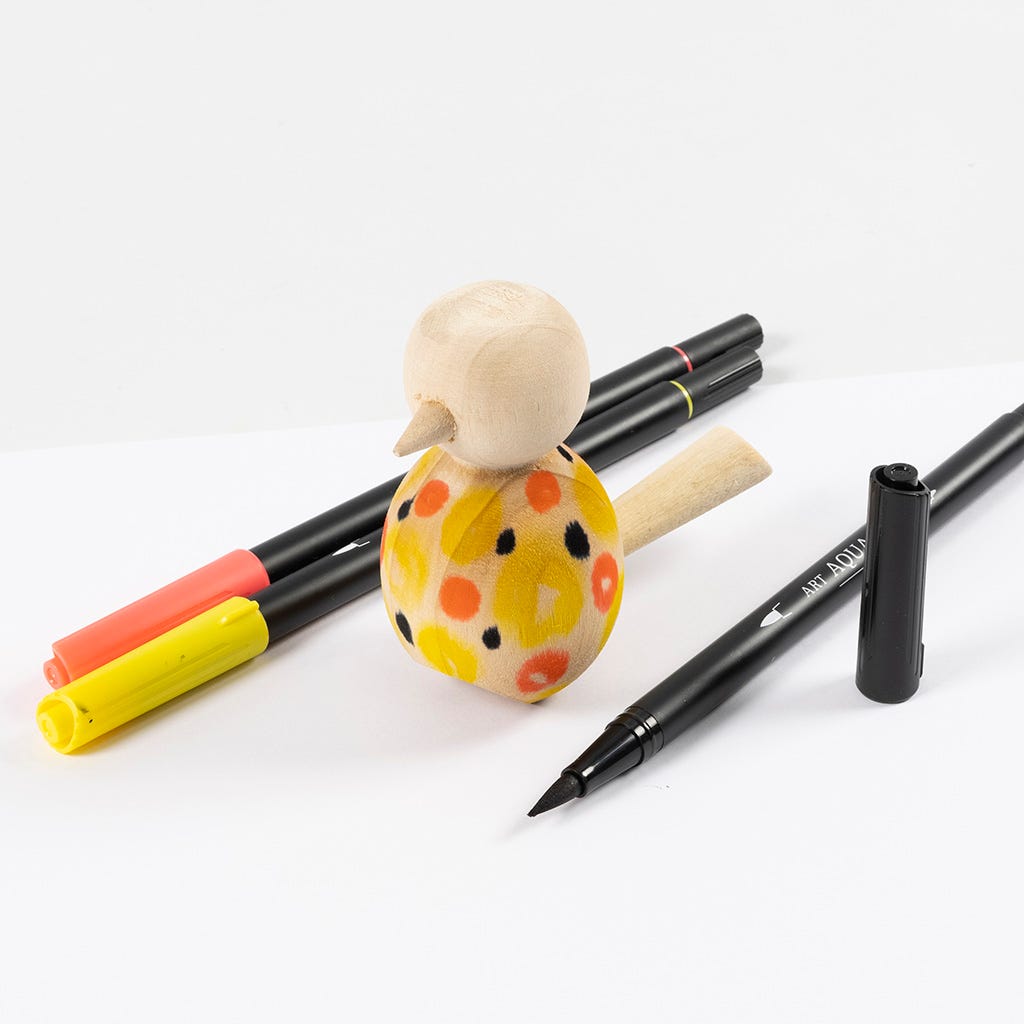 2
Draw circles onto the damp wooden figure with watercolour markers. Be careful with the dark colours – it's easy to overwright the light colours.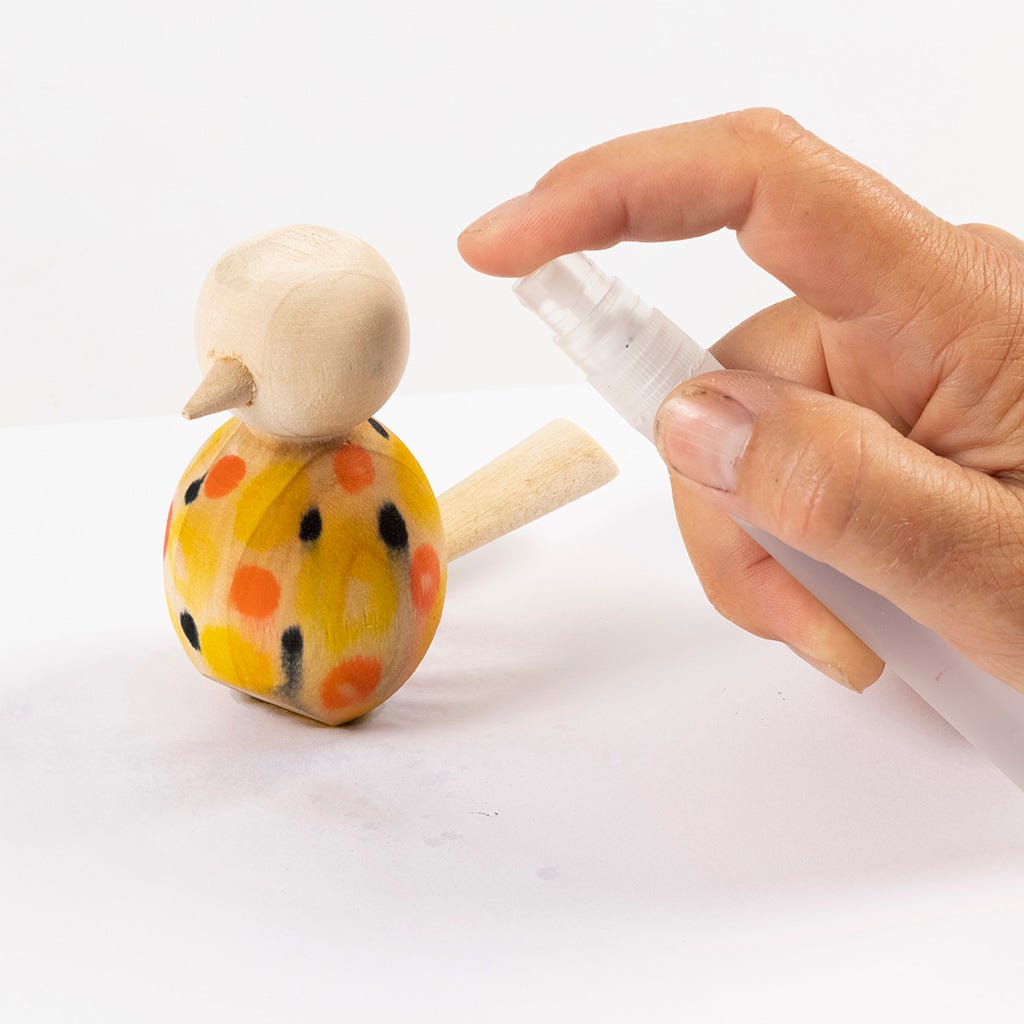 3
Spray with water for the colours to run on the wood, resulting in an abstract look.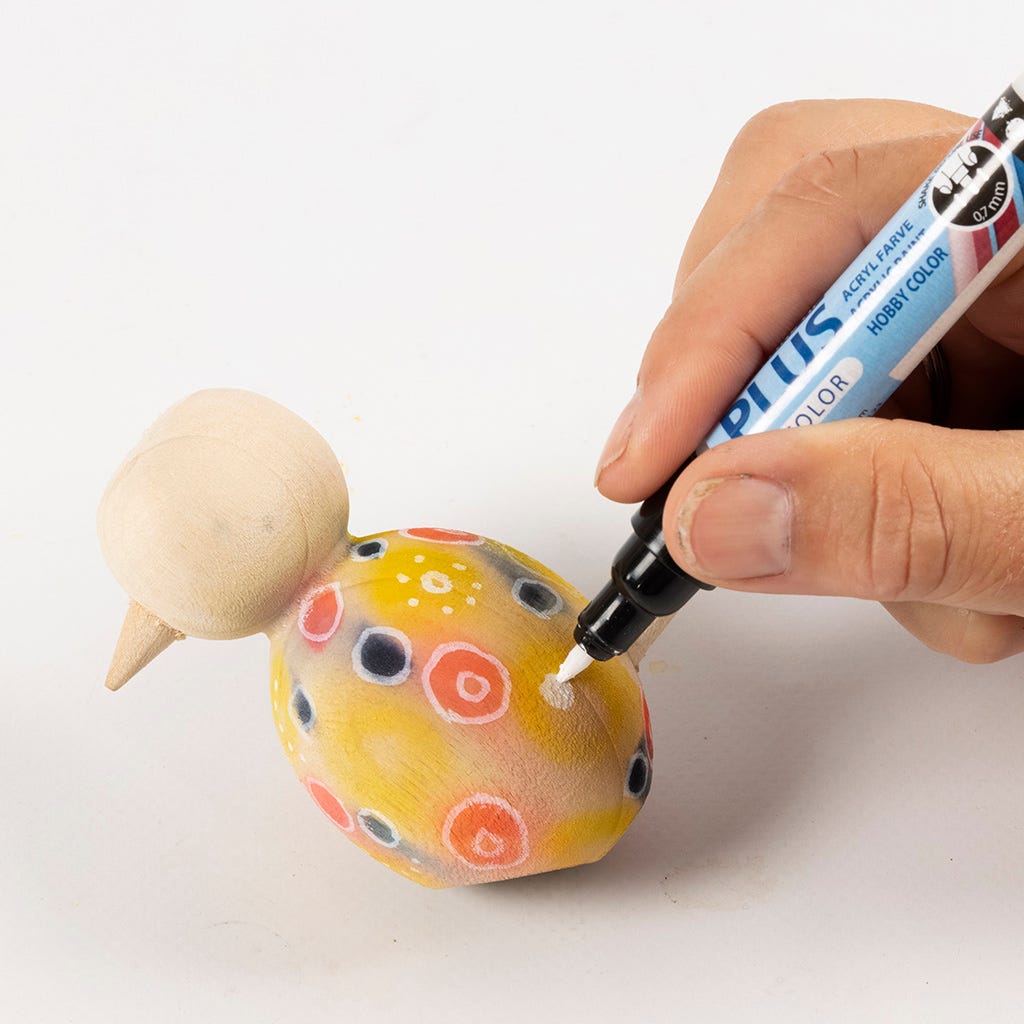 4
When the wooden figure is dry, decorate further with circles and dots using a white Plus Color marker.