A Halloween miniature world in a dome bell jar
Decorate the inside of a dome bell jar with Halloween miniature figures and lights.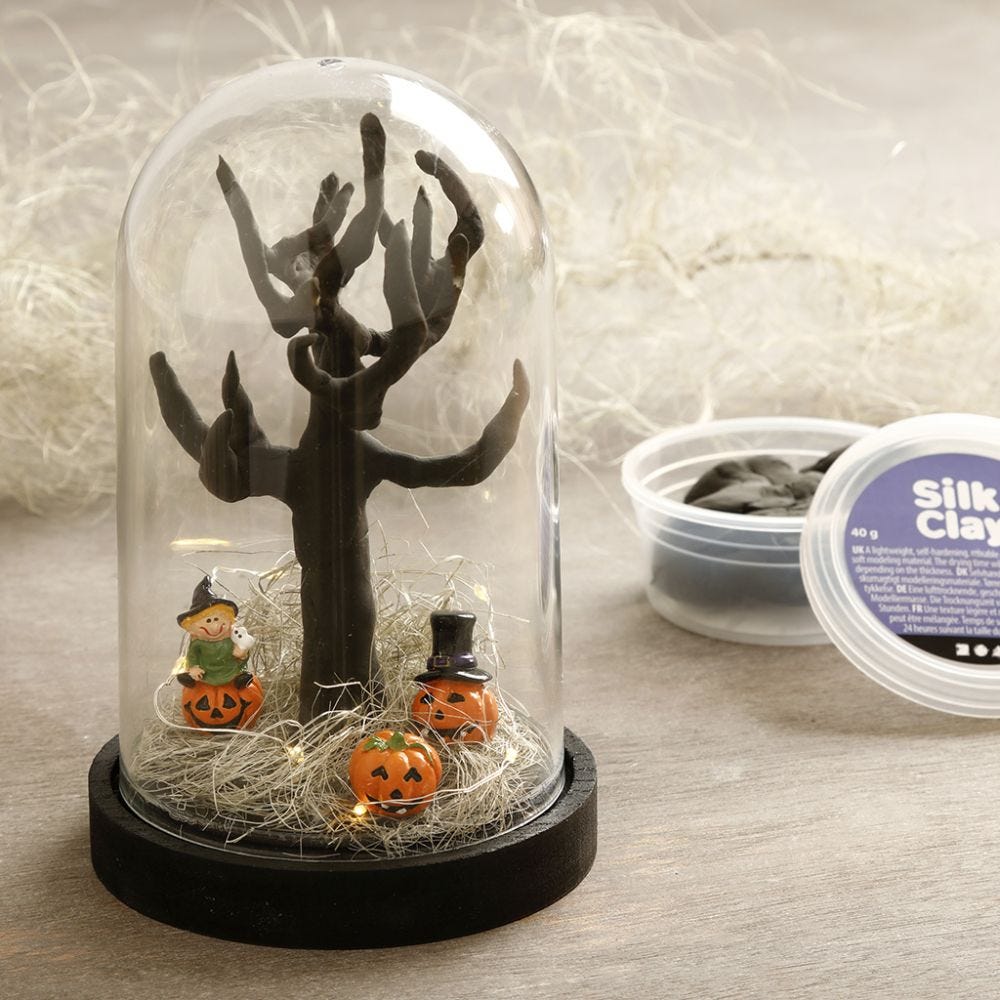 How to do it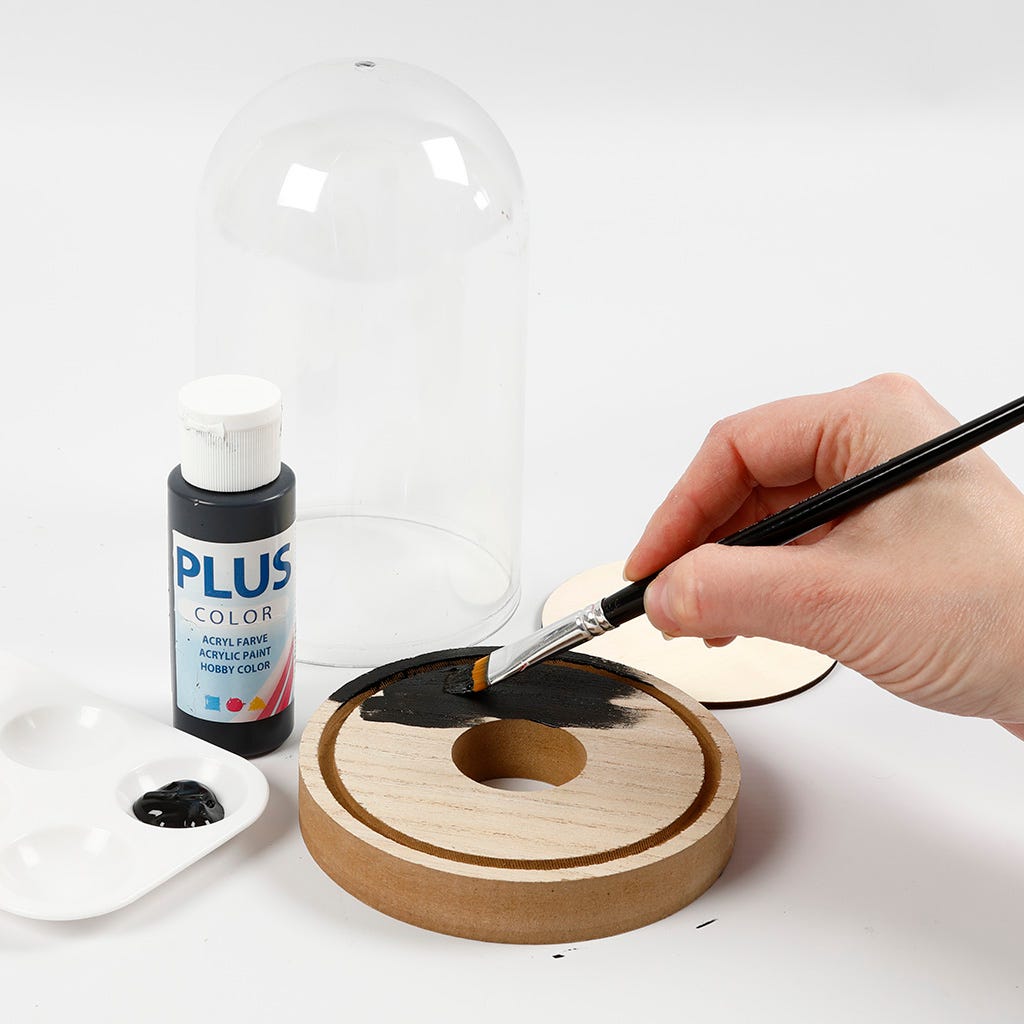 1
Paint the wooden stand and the wooden disk with black Plus Color craft paint. Leave to dry.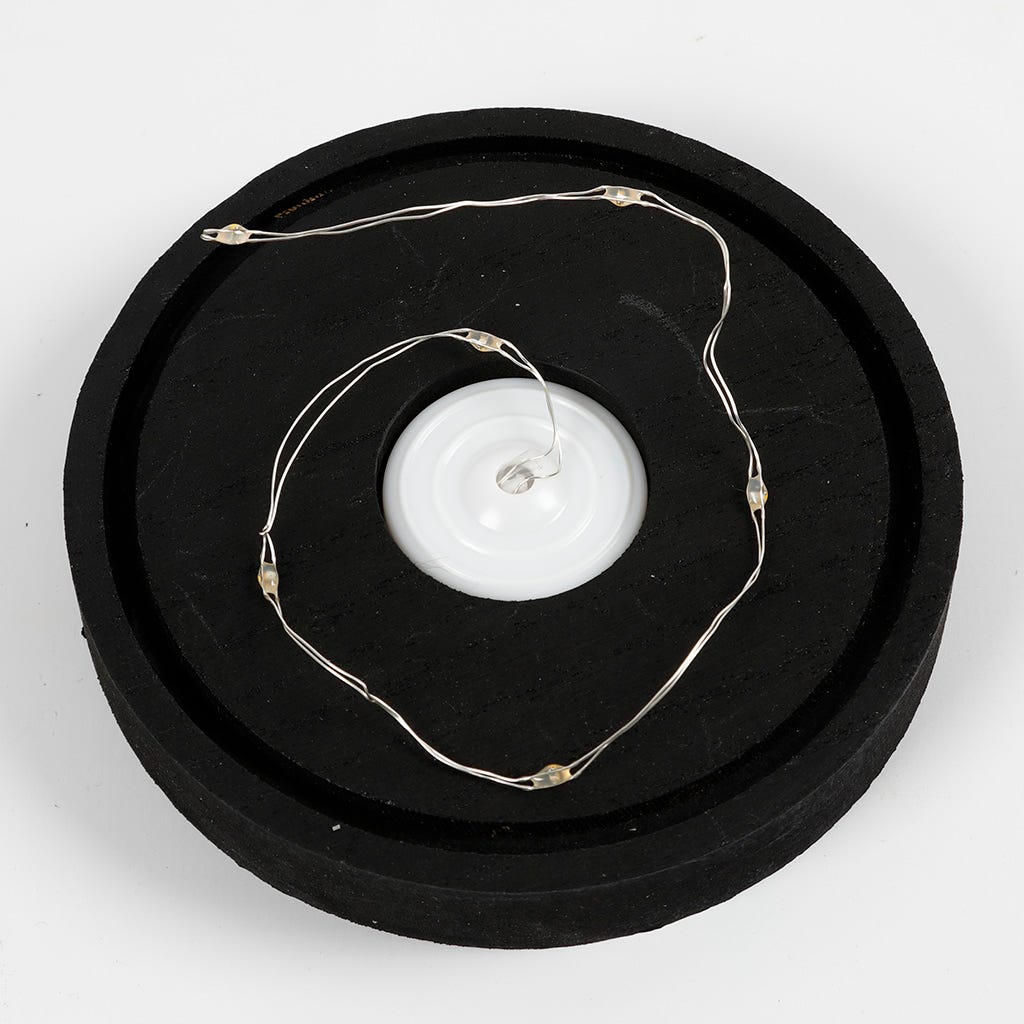 2
Optional: Place the LED light string in the hole in the middle of the base. Feed it through the hole of the wooden disc prior to further decoration.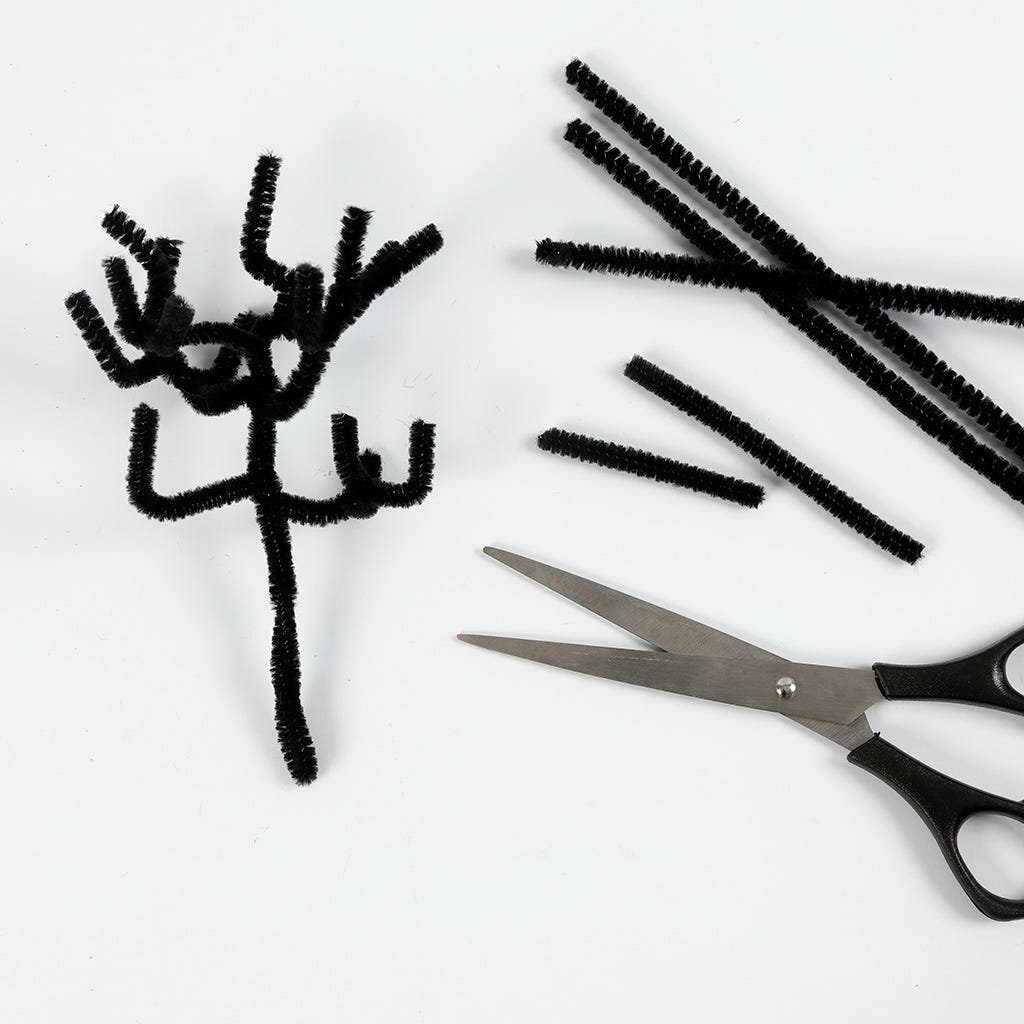 3
Double over a pipe cleaner for the tree trunk and slightly twist it. Unfold the ends for branches. Cut small pieces of pipe cleaner and twist them onto the tree trunk for branches. Pay attention to the size of the tree to avoid it getting too big for the bell jar.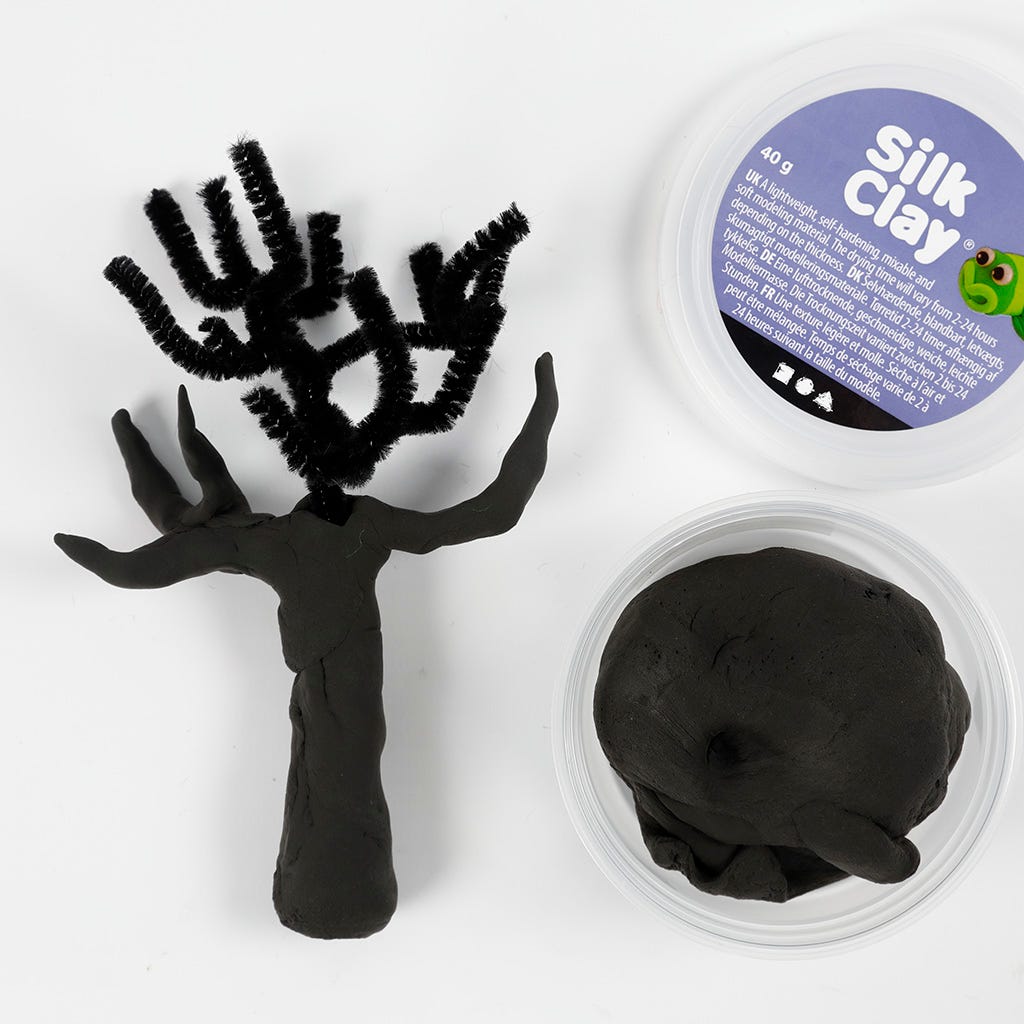 4
Cover the tree with Silk Clay and attach it to the painted wooden disk.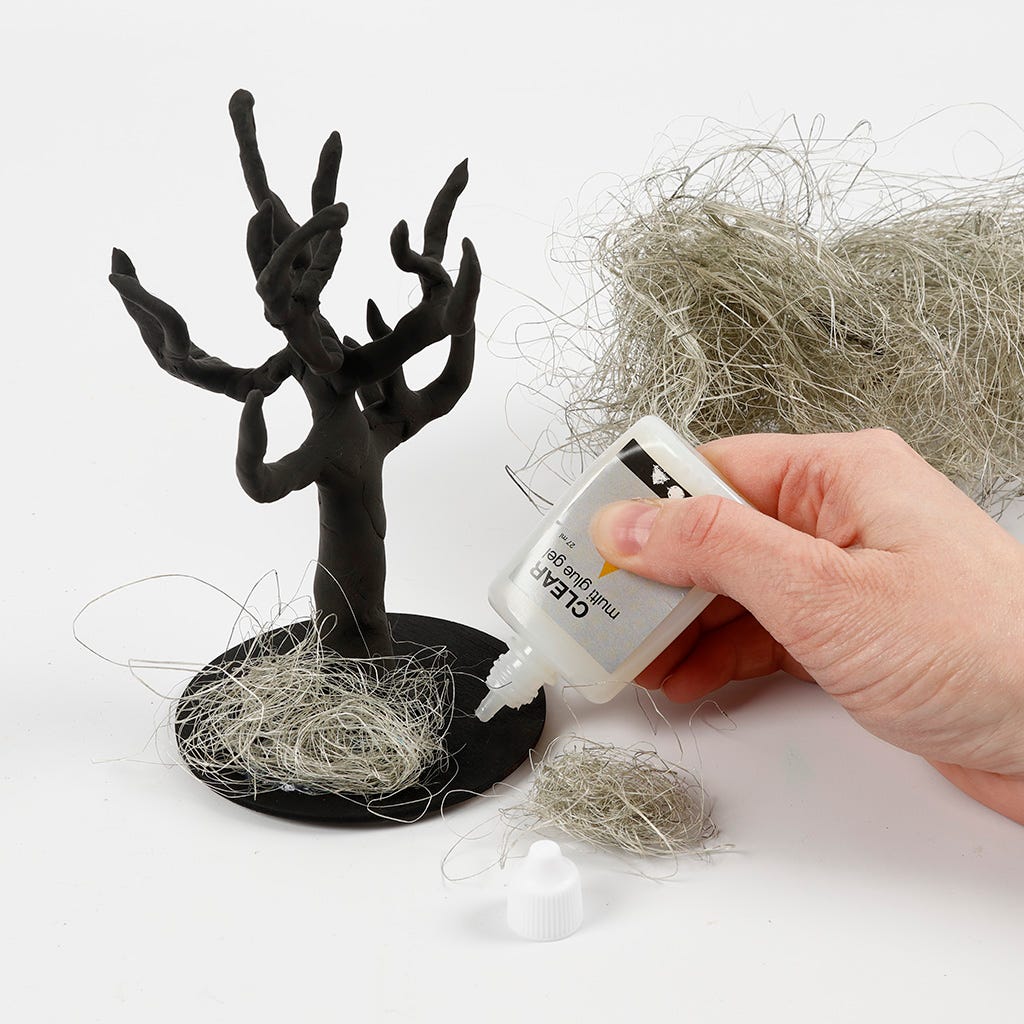 5
Attach small tufts of sisal around the base of the tree.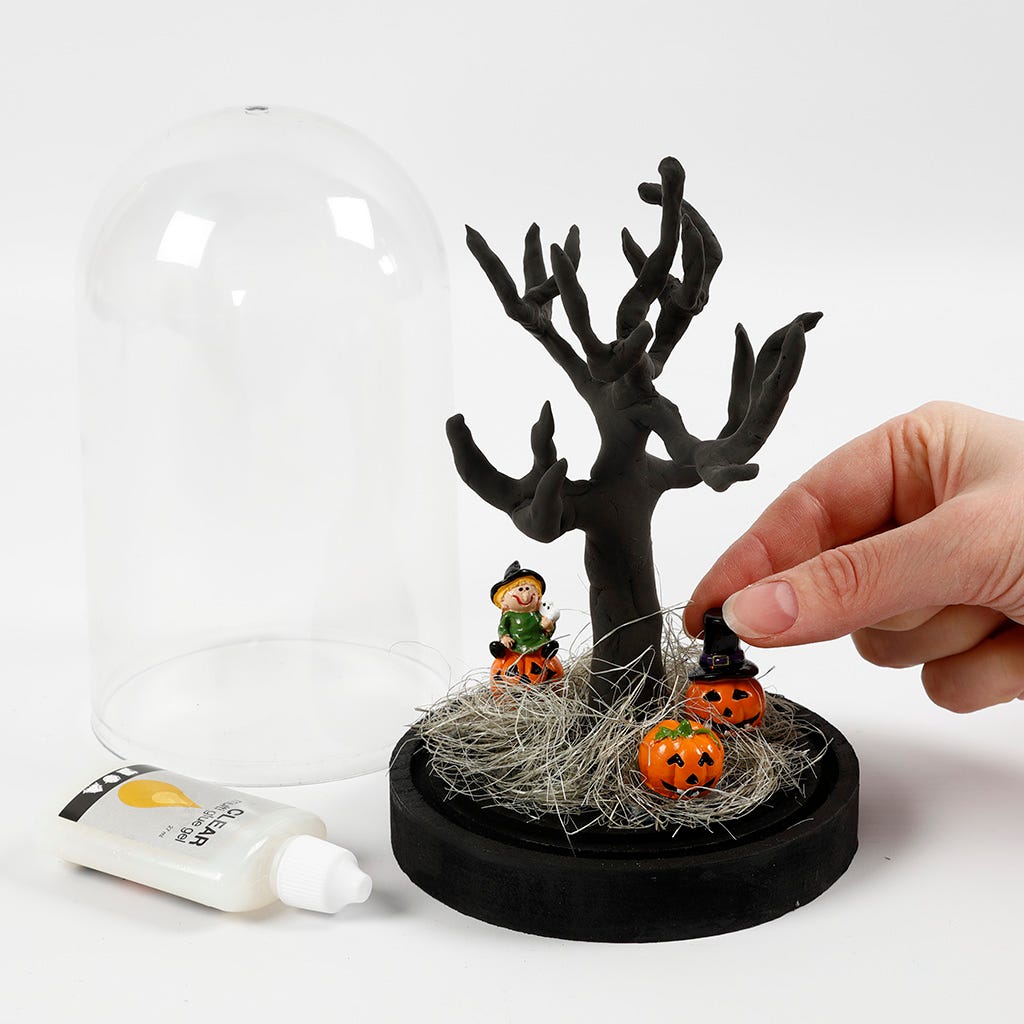 6
Attach the miniature figures using Clear Multi Glue Gel.