A macramé cord garland with fabric tassels
Make tassels from strips of fabric and gather them on macramé cord to make a garland.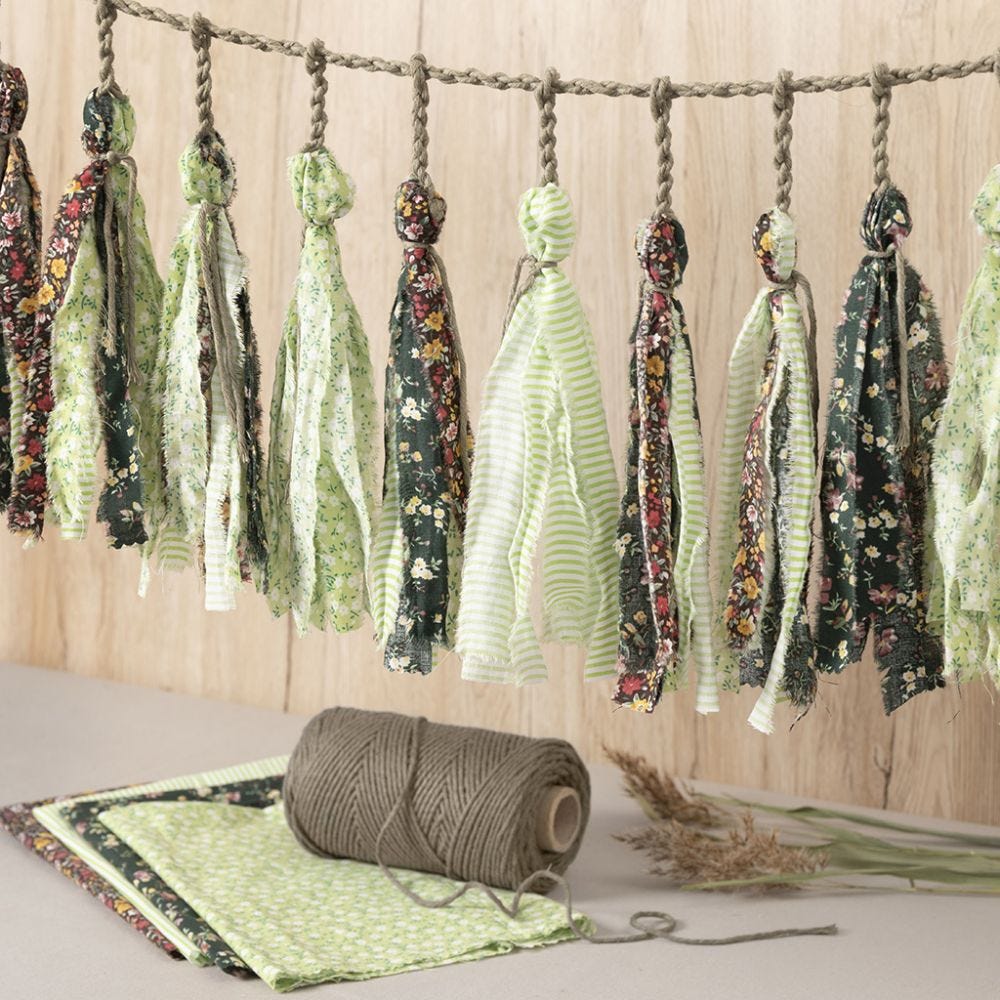 How to do it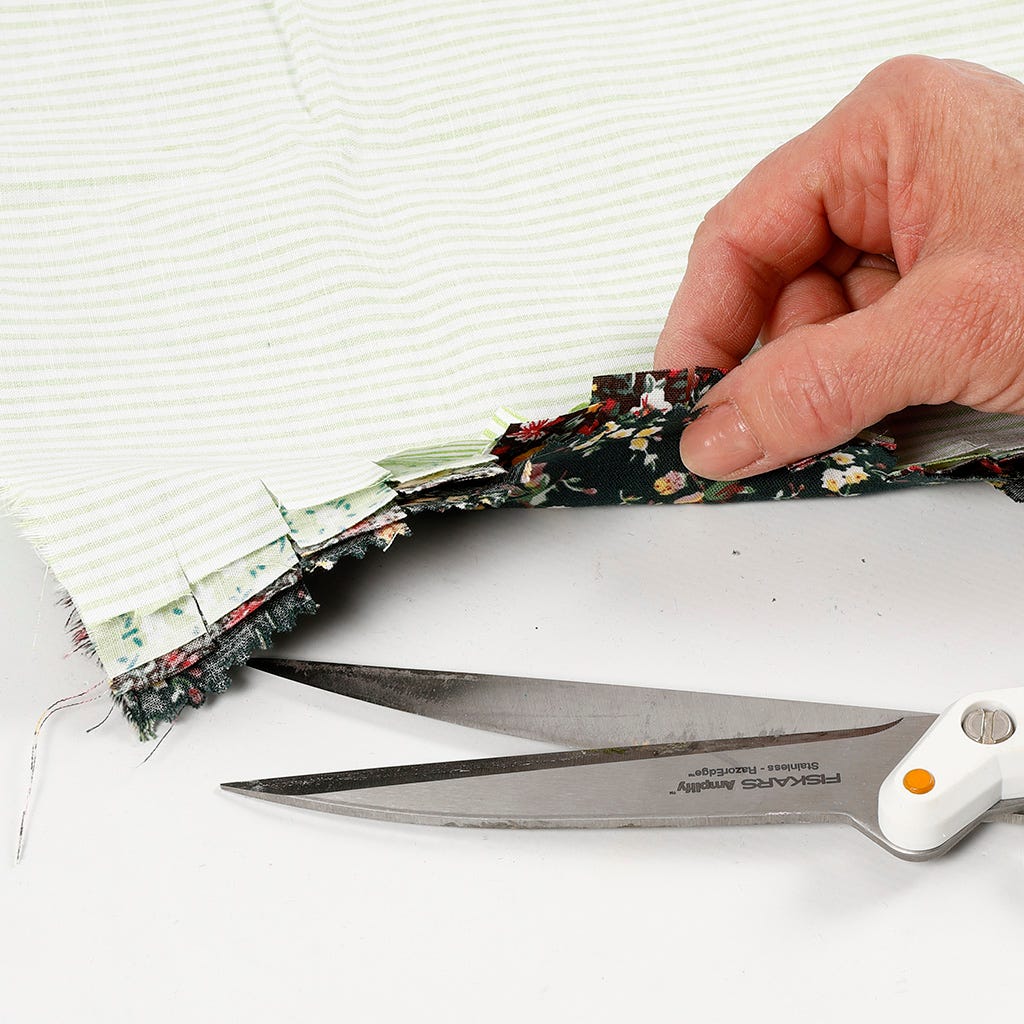 1
Place different pieces of patterned fabric on top of each other, each measuring 40 x 50 cm. Make strips of fabric by cutting small notches in the long side of the fabric with approx. 1.5 cm between each notch, resulting in 1.5 cm wide by 40 cm long strips of fabric.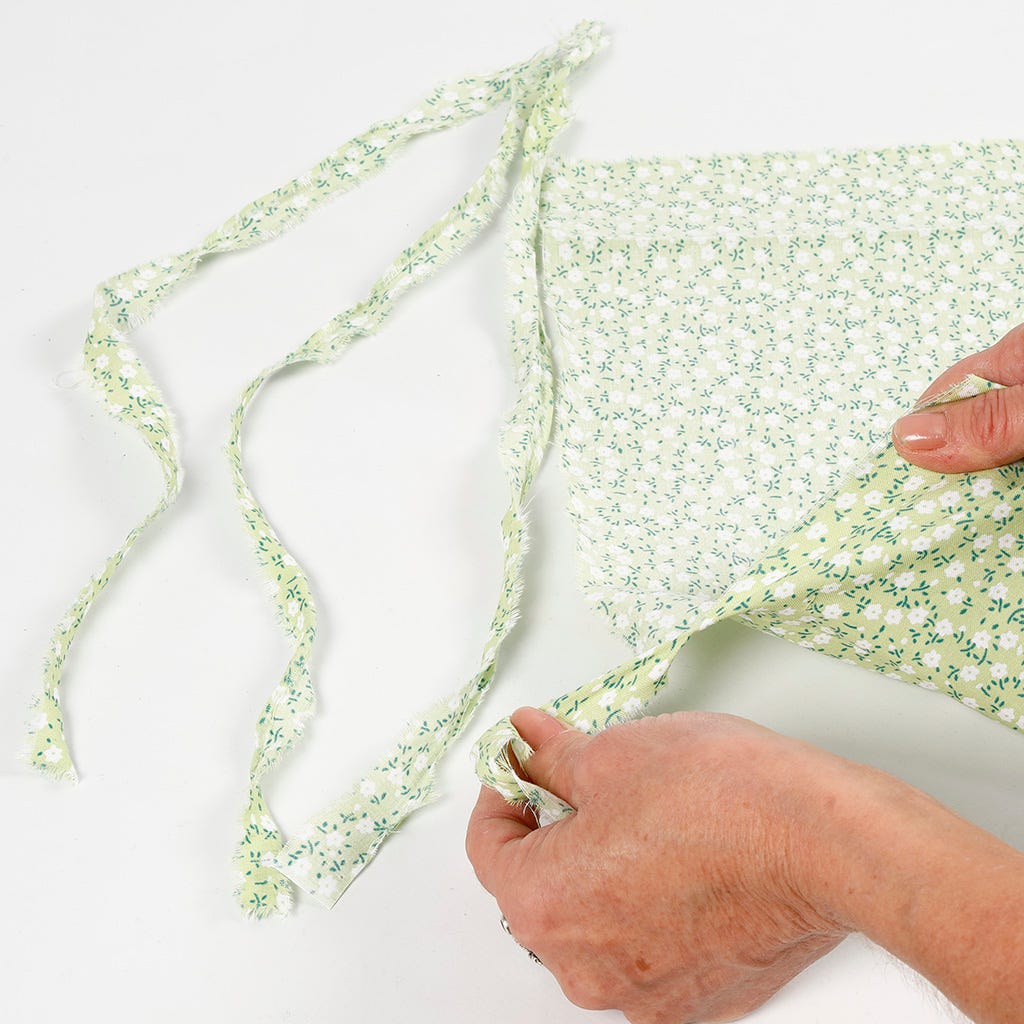 2
Tear the fabric into strips and remove the frayed threads. Gather the strips in bunches of five to make tassels. You will need five strips for each tassel. Some tassels should consist of the same patterned fabric whereas other tassels should consist of mixed patterned fabric.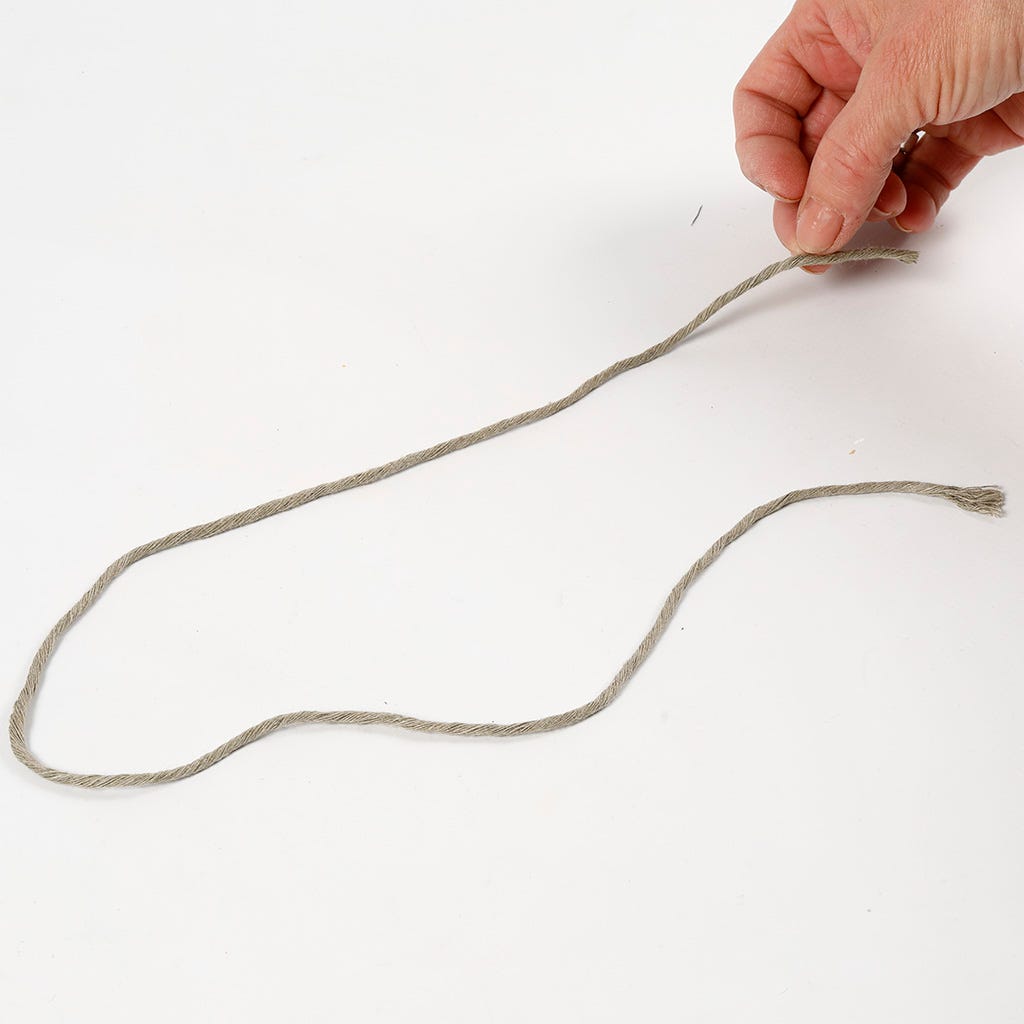 3
Cut an approx. 60 cm piece of cord for each tassel. Double it over, put the loop around your forefinger, hold both ends and start twisting the cord.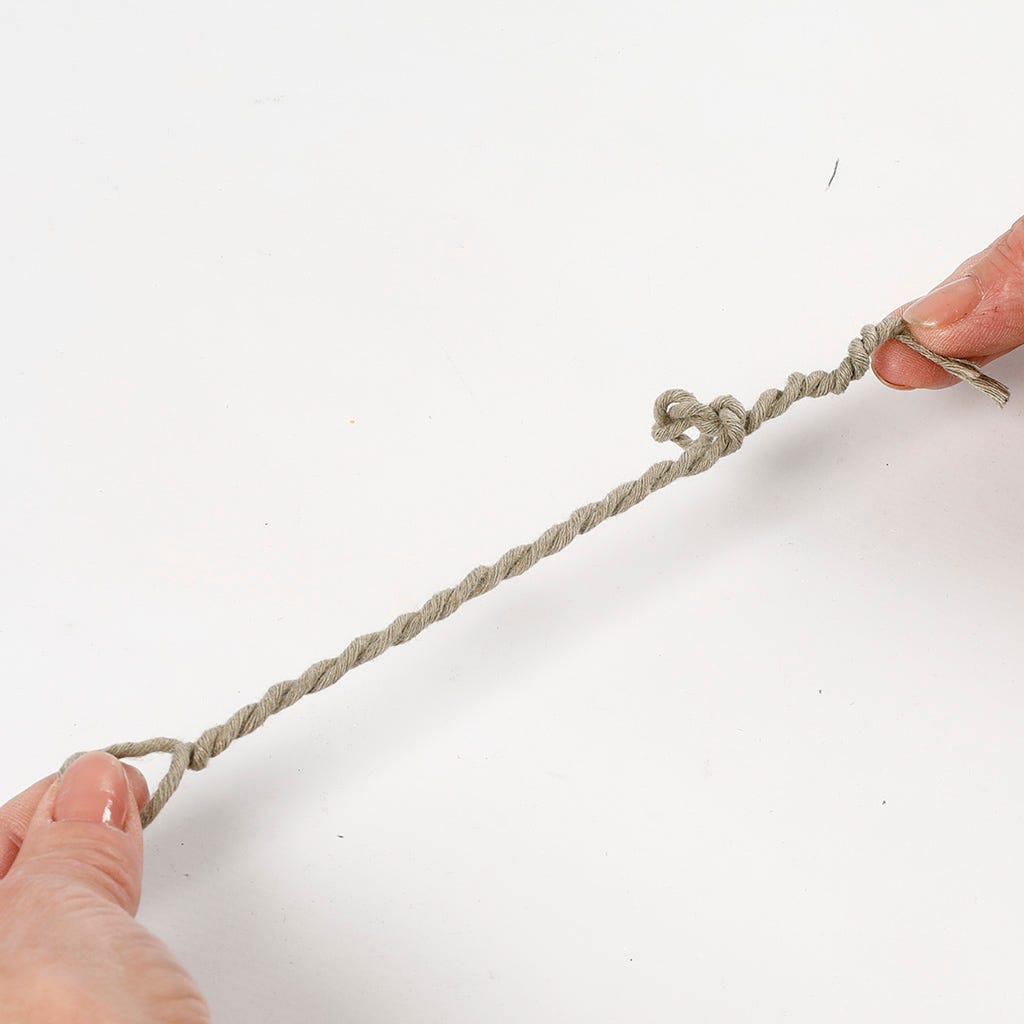 4
Double over the twisted cords and let them twist together.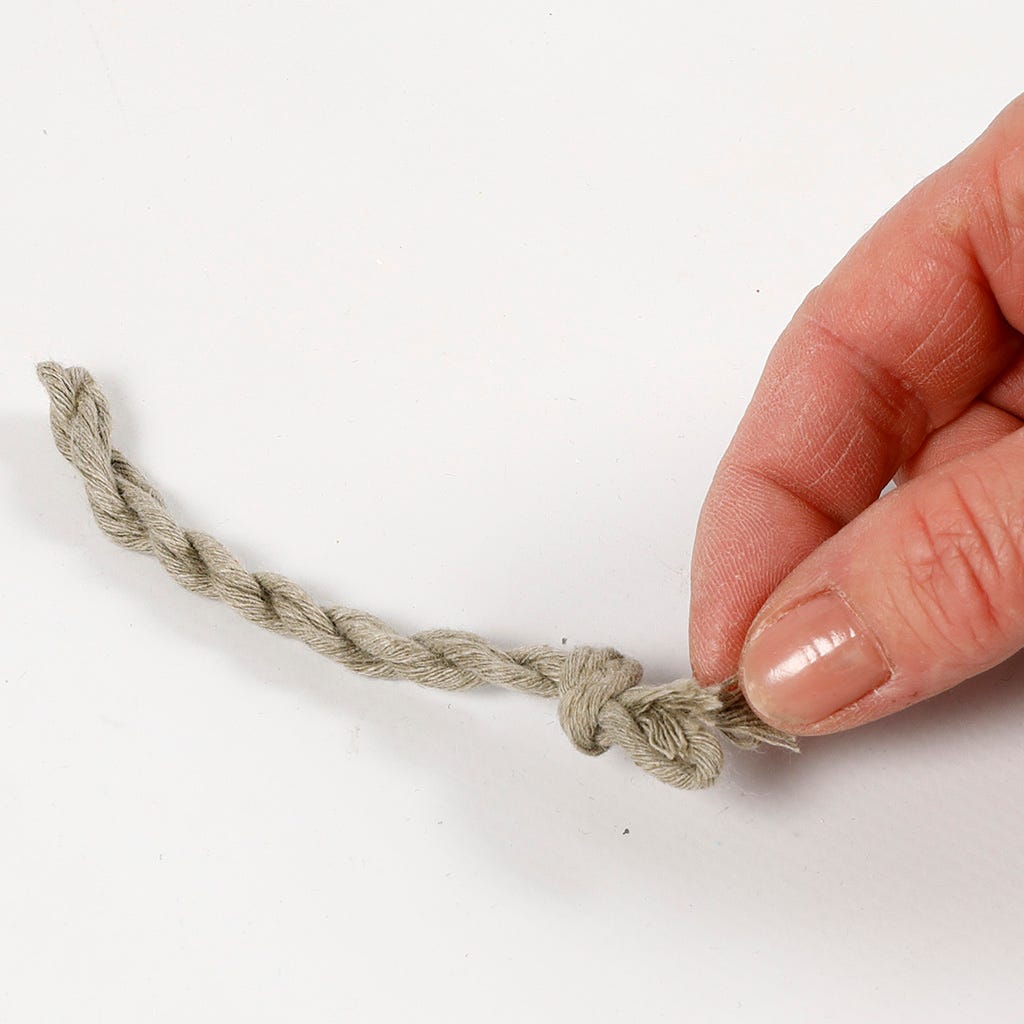 5
Tie a knot at the opposite end of the loop.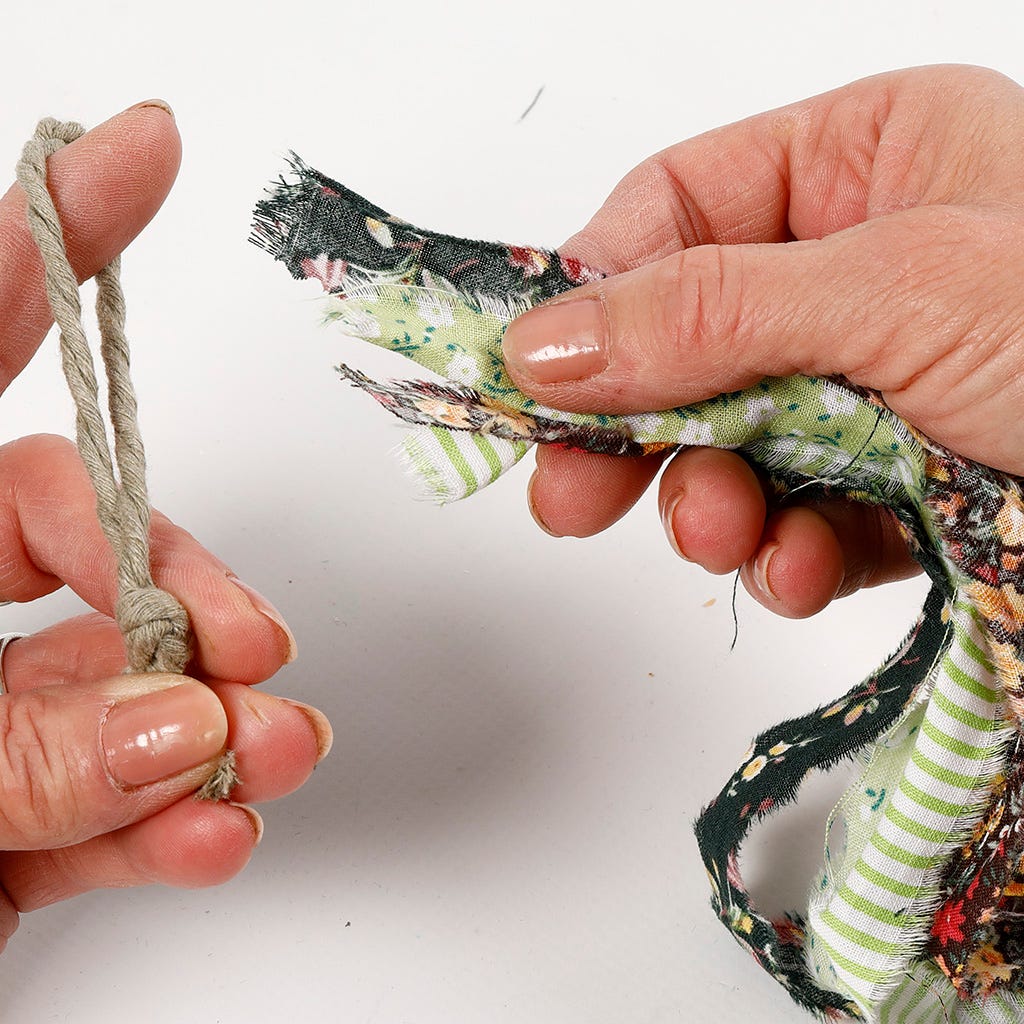 6
Open up the twisted cords at the end with the loop and feed the five strips of fabric halfway through the loop.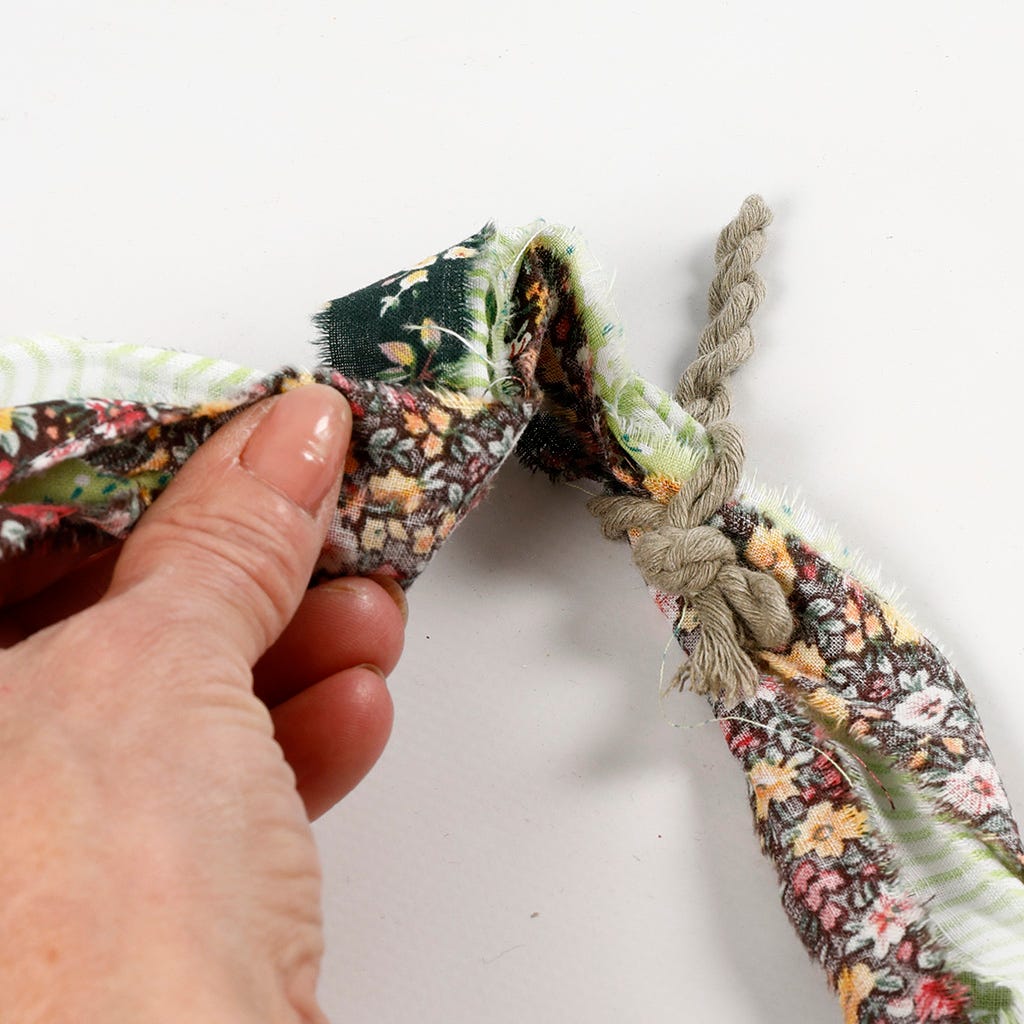 7
Double over the strips of fabric and pull them down towards the knot.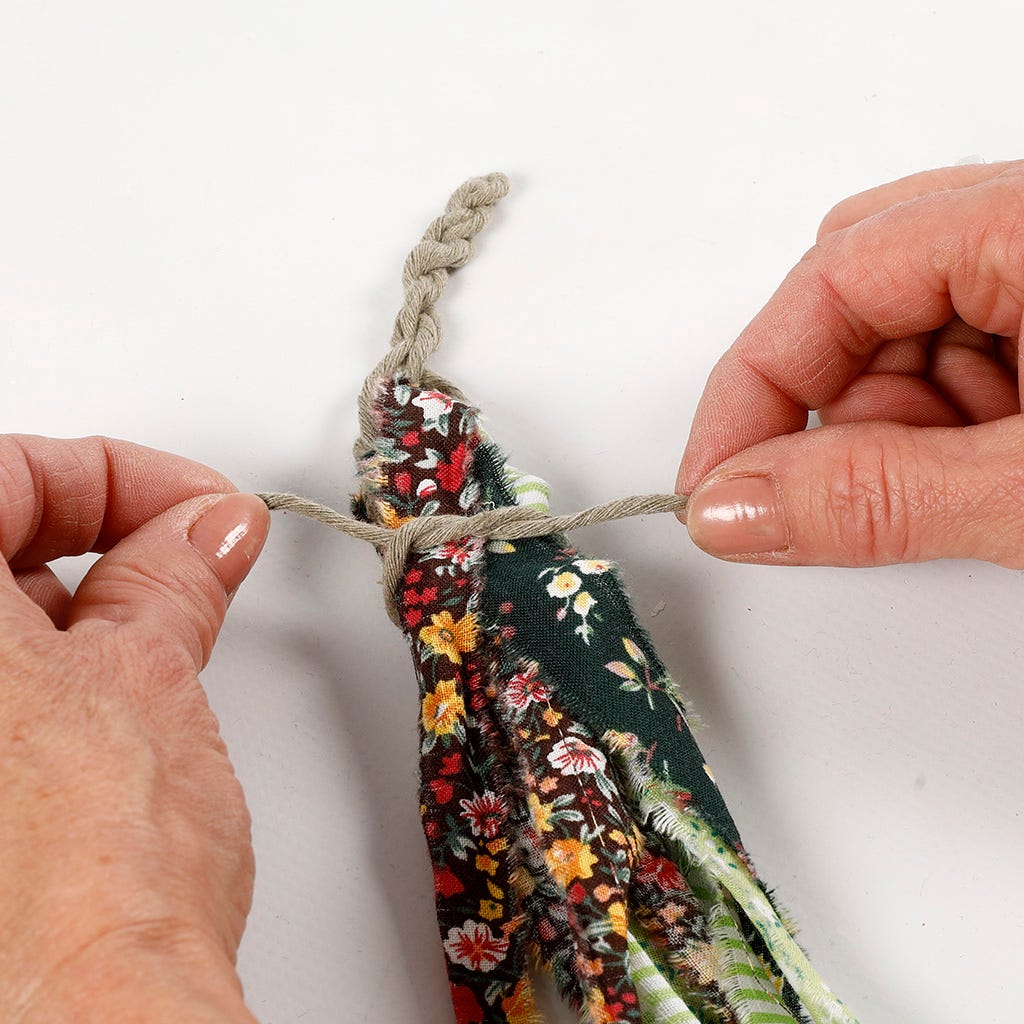 8
Cut a cord of approx. 20 cm and tie it around the strips of fabric with a double knot. Adjust the tassel.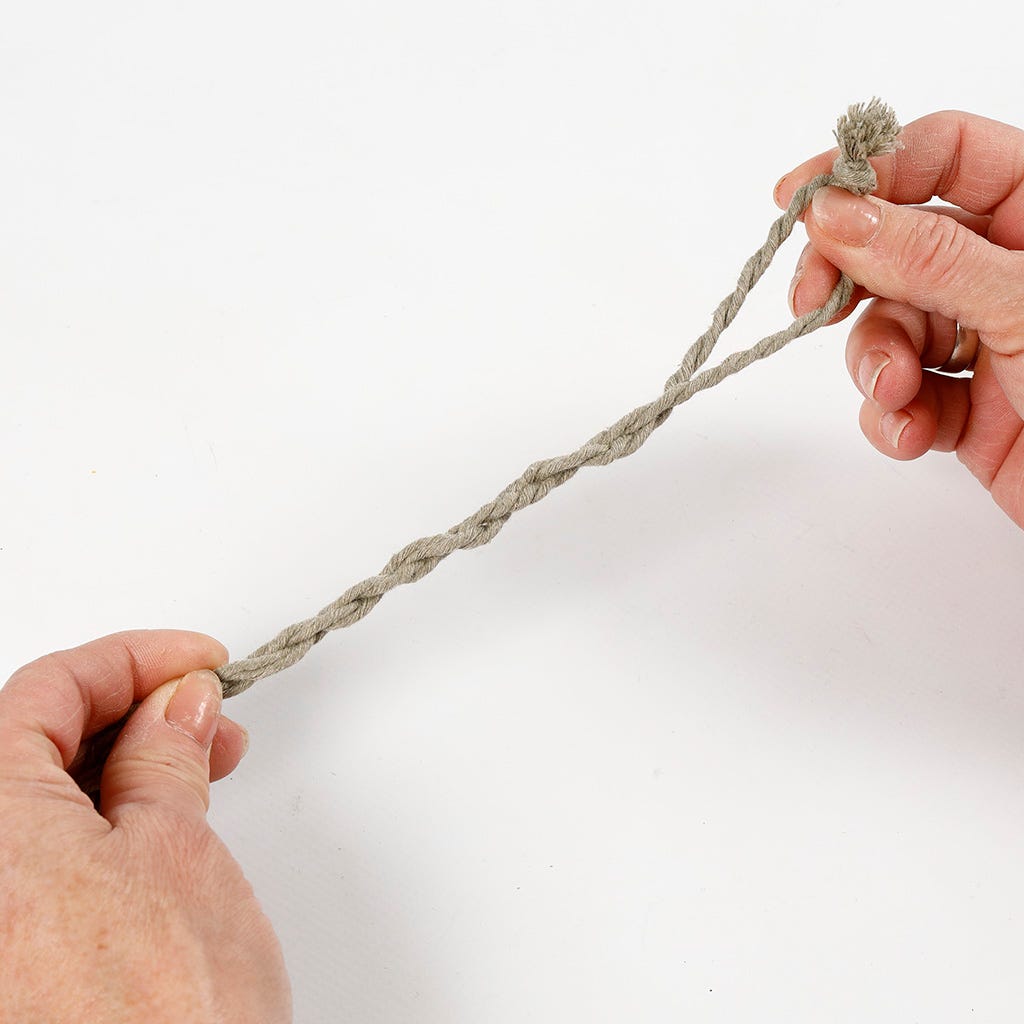 9
The cord for the garland: Repeat the procedure from steps 3-5 with an approx. 40 meters piece of cord. Double over the cord and tie a knot at the end – the loop is at the other end. Put the loop around a door handle and twist the cords tightly. Double over the twisted cords and remove from the door handle. Tie the ends. The cord should now measure approx. 3 metres. A tip: get someone to keep the twisted cord taut just before doubling it over back to the door handle.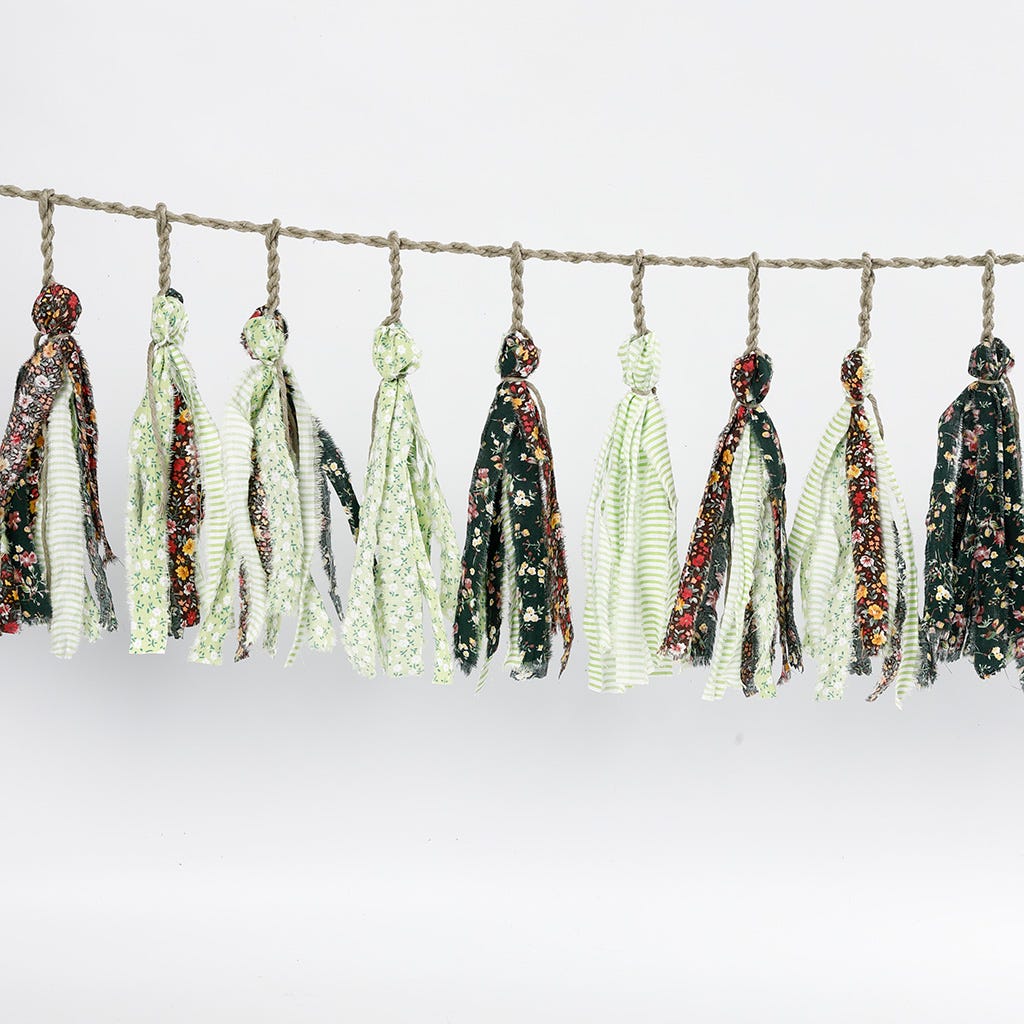 10
Thread the tassels onto the cord for hanging.