Card Series with Vellum Paper Hearts, wood Stickers & Rhinestones
Card Series with Vellum Paper Hearts, wood Stickers & Rhinestones
The invitation and place card in this card series are made from pearlescent greeting cards which are decorated with Color Bar card, Vivi Gade design paper, vellum paper hearts, wooden decorations and rhinestones.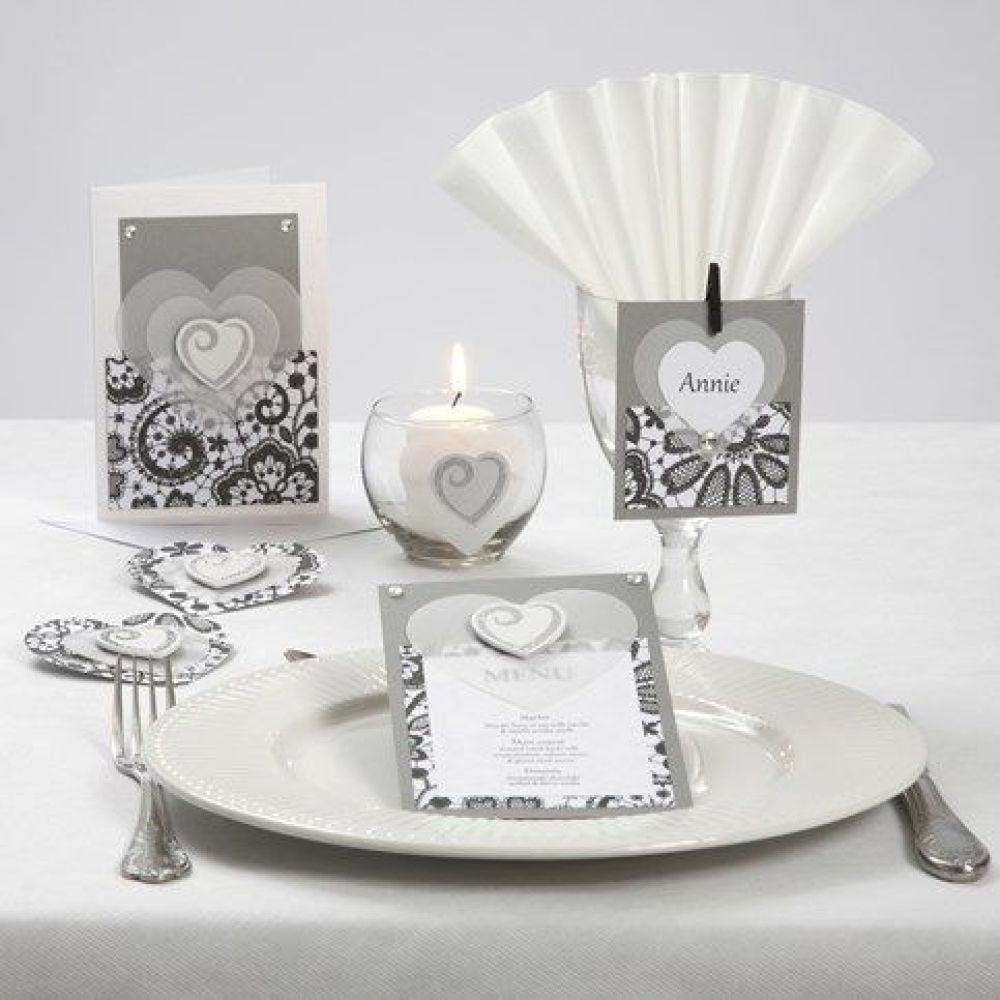 How to do it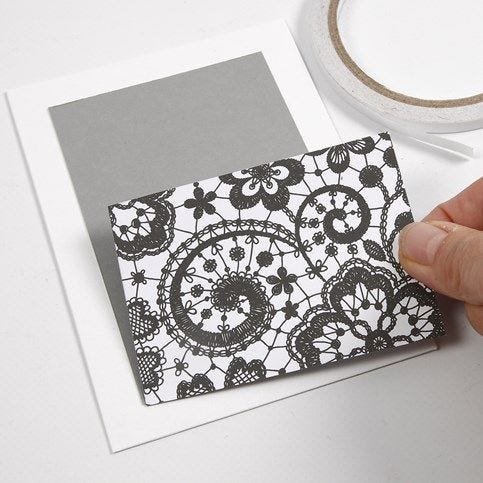 1.
The invitation: Cut a piece of 8x12.5cm grey Color Bar card and a 9.5x7cm piece of Vivi Gade design paper. Attach the pieces onto the front of the pearlescent greeting card using double-sided adhesive tape. Attach the grey piece of Color Bar card first, then the design paper.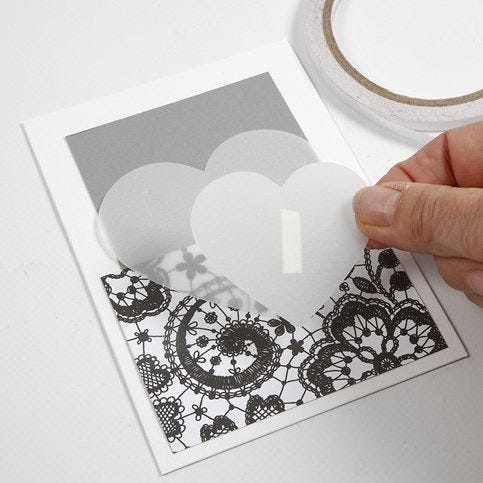 2.
Attach pieces of double-sided adhesive tape onto the back and the middle of two vellum paper hearts in two different sizes. Attach the hearts onto the front of the greeting card.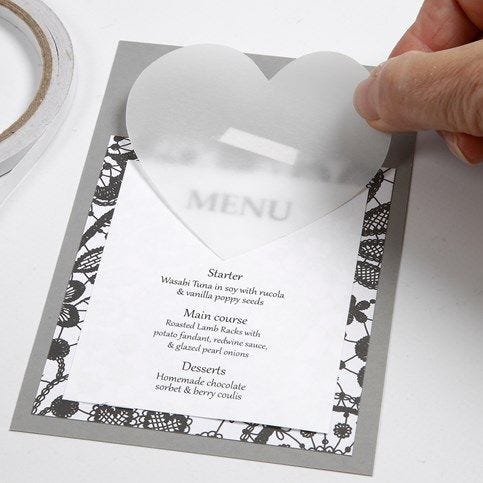 3.
Attach self-adhesive rhinestones and wooden heart decorations.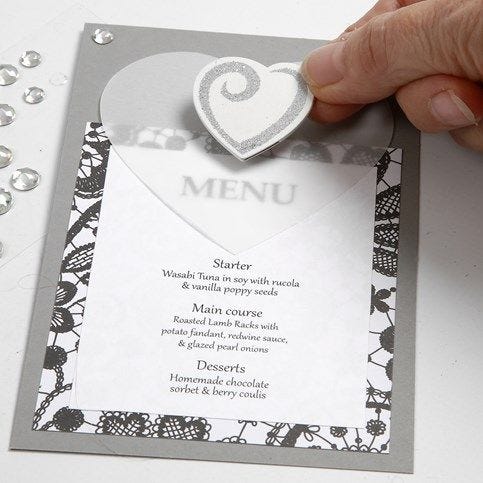 4.
Menu card: Cut a 10x 15cm piece of grey Color Bar card, a 9x10.5cm piece of Vivi Gade design paper. Print menu (7.5x9cm). Assemble all three parts with tape; grey card first, design paper and then the menu. Finish with vellum paper heart. Follow instructions from paragraph 1.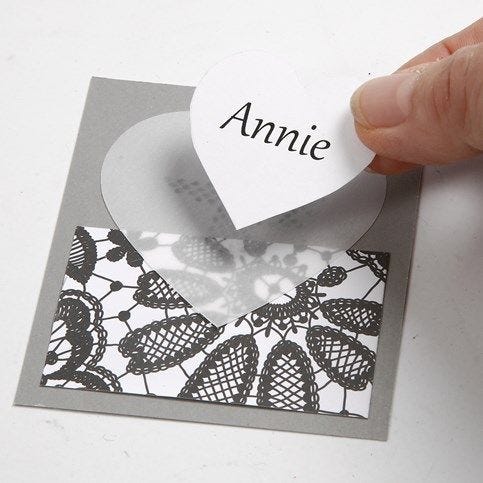 5.
Place card: Cut 7.5x8.5cm piece of Color Bar card + 6.5x4cm piece of design paper. Assemble these & vellum paper heart with tape. Print name. Cut it in a heart shape. Attach on vellum paper heart. Decorate with rhinestones. Attach place card onto glass with mini clothes peg.
I'm shopping as
b2c incl. tax
b2b excl. tax
b2g excl. tax
Go back
I'm shopping as
Continue as guest
Copyright © 2013-present Magento, Inc. All rights reserved.