Decorations and stars are made from Vivi Gade Design Weaving Paper Strips from the Copenhagen series. The tassel is made from striped cotton string. How to do it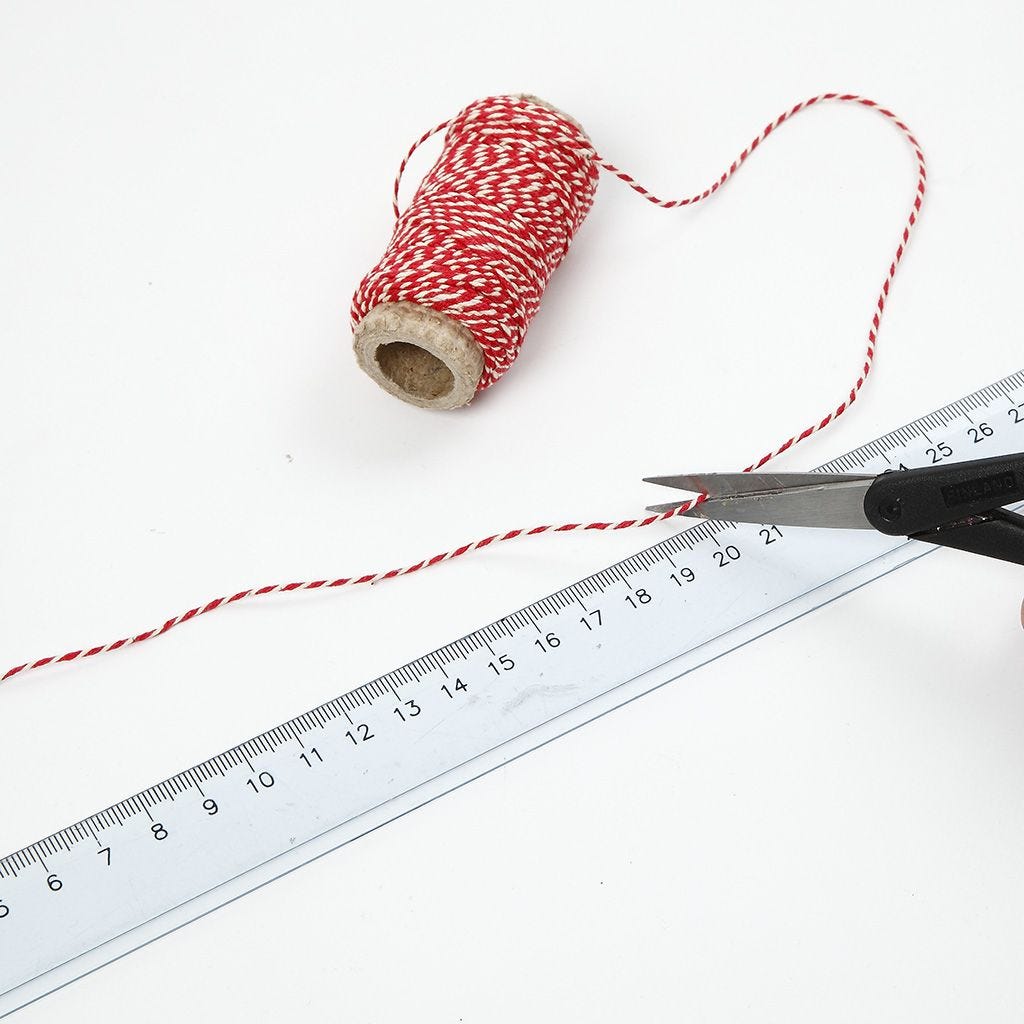 1
Cut a piece of string for hanging measuring 20cm.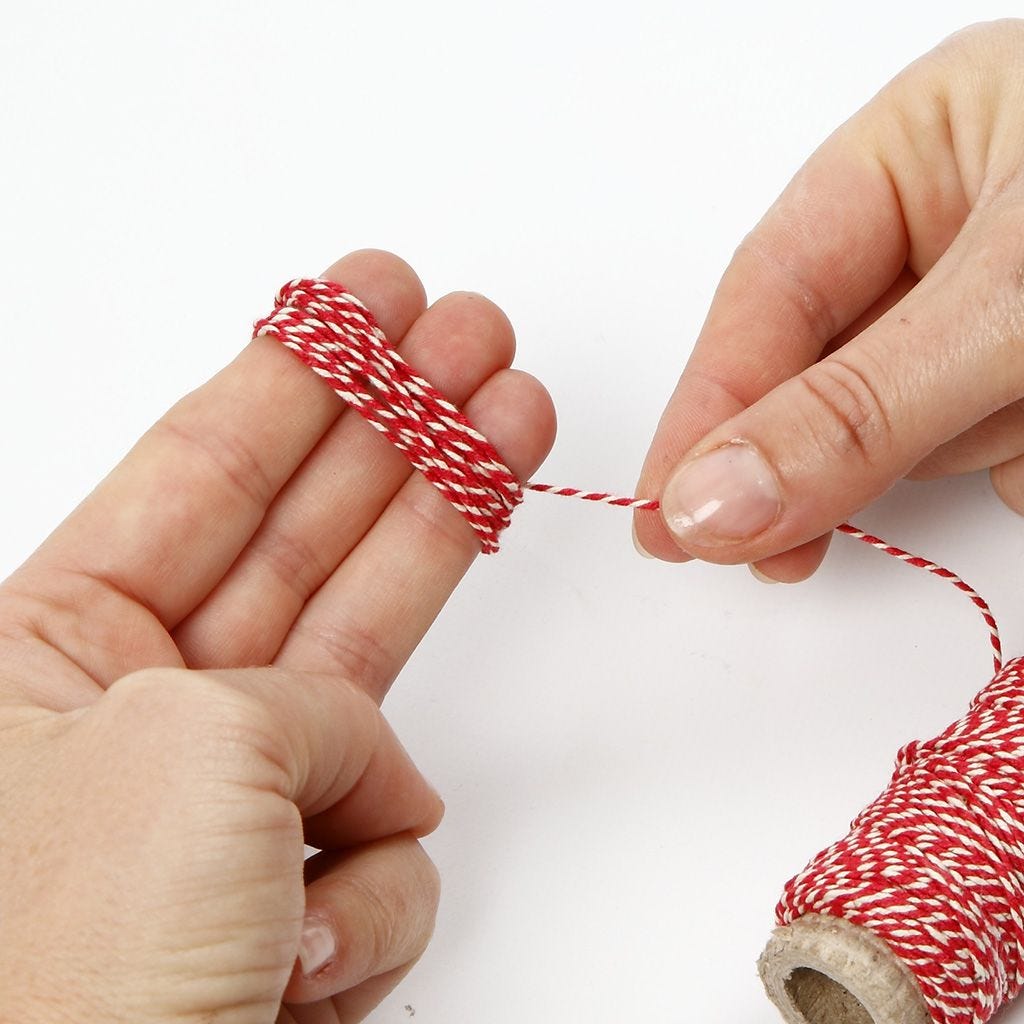 2
Make a tassel from striped cotton string by winding the string around three fingers until you have achieved the desired thickness.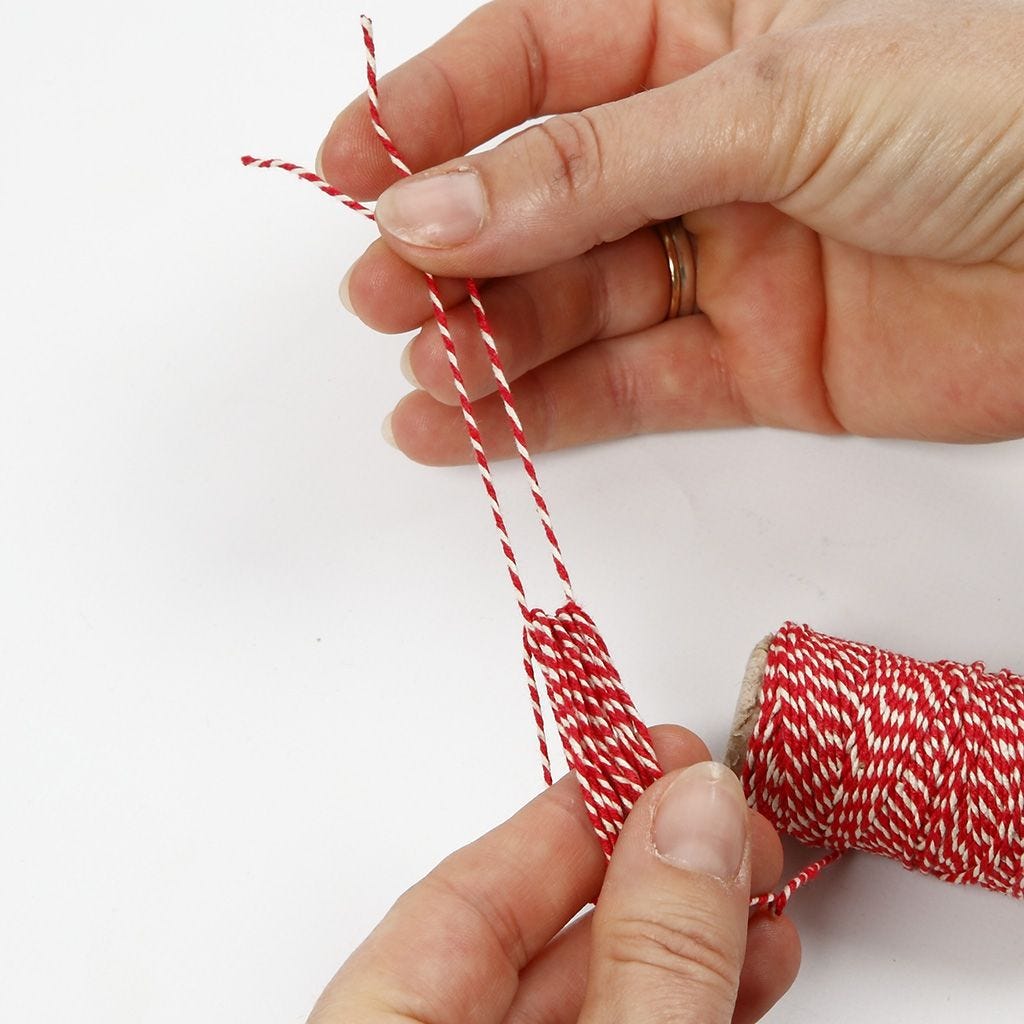 3
Insert the string for hanging inside the top of the loop as shown in the photo.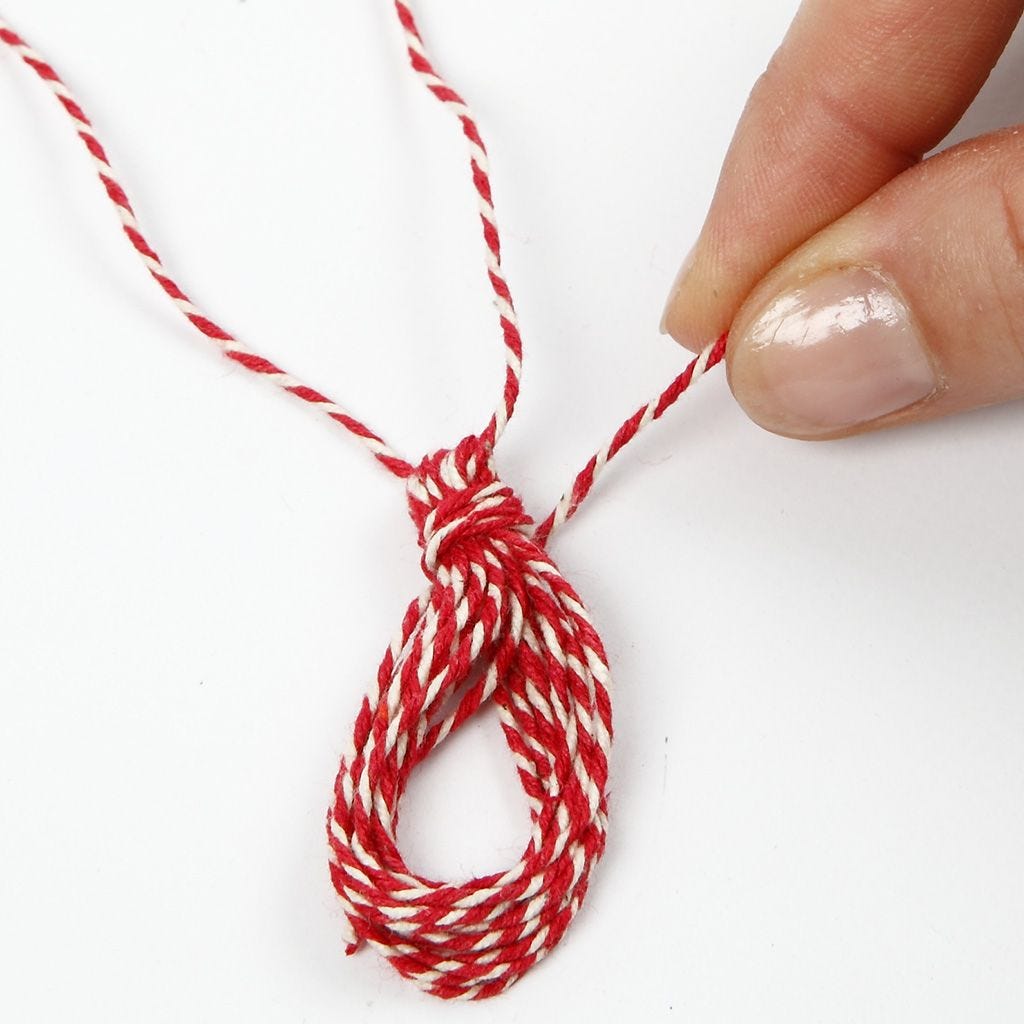 4
Gather the tassel at the top with one end of the string.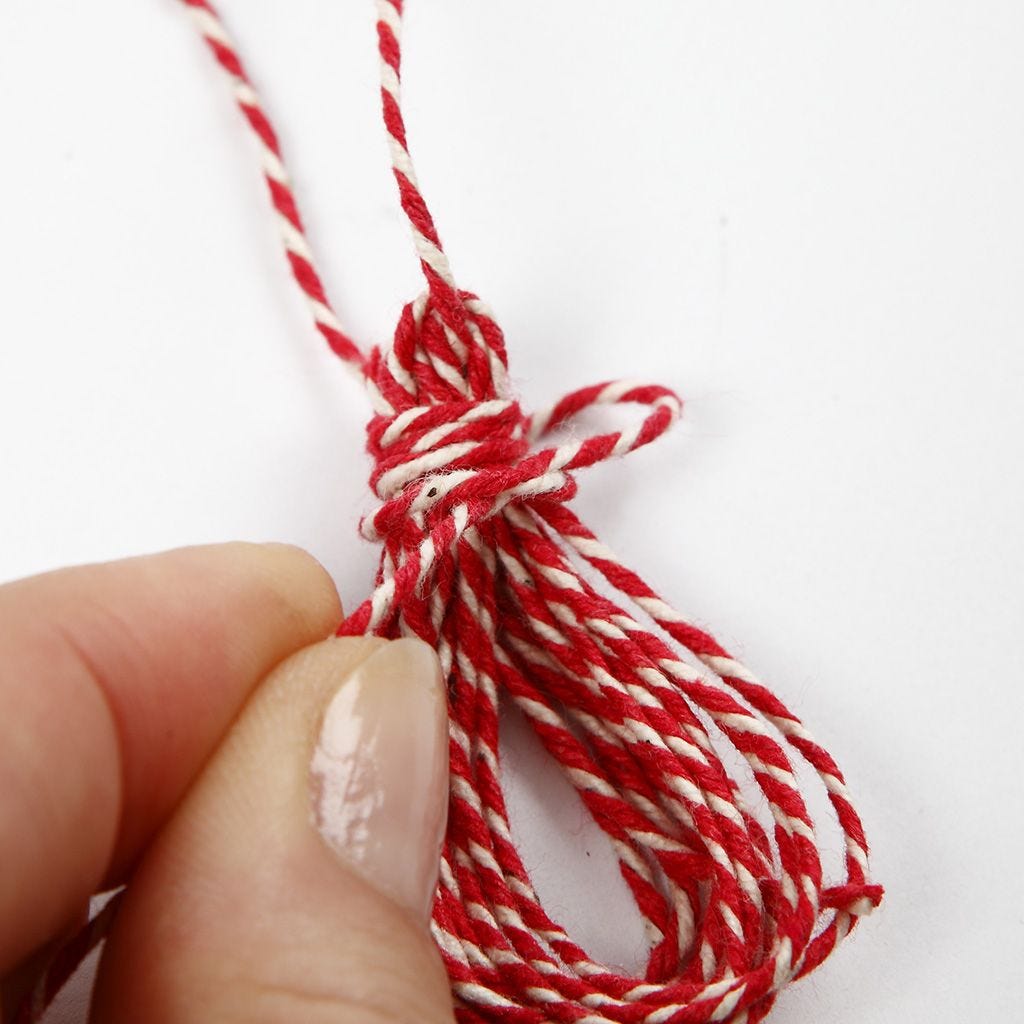 5
Tie a knot and let the excess string fall down to become a part of the tassel.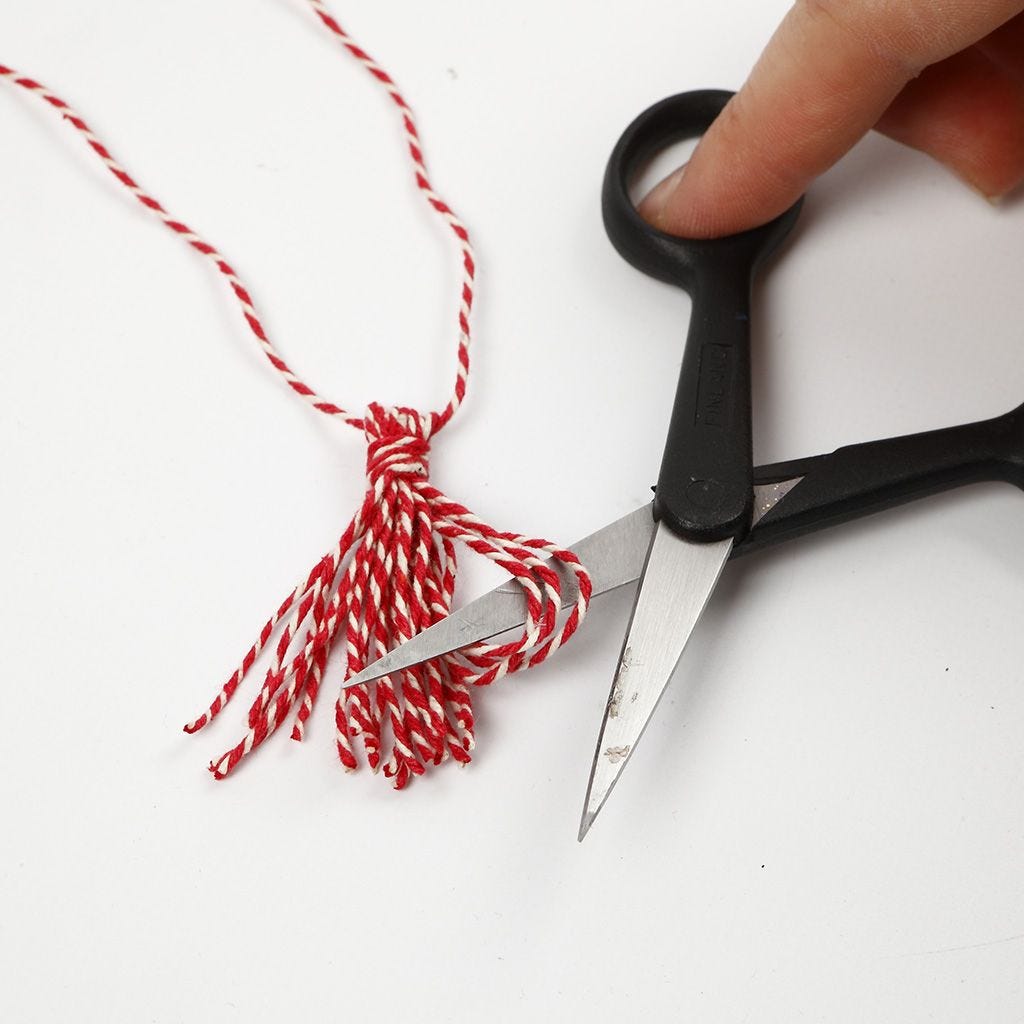 6
Cut open the loops at the bottom.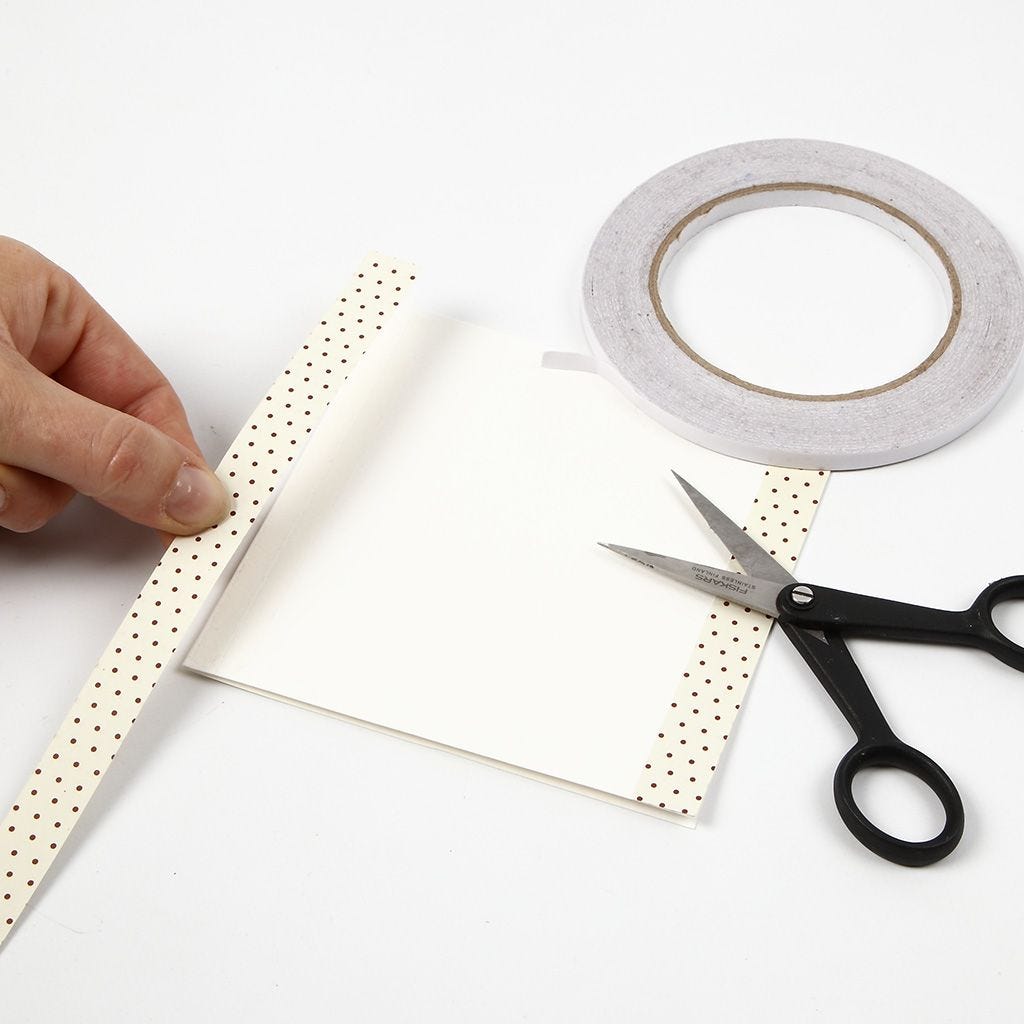 7
Attach a weaving paper strip to each side of the card using double-sided adhesive tape.
8
Attach two flat stars, woven from paper strips, onto the card – the large one with double-sided adhesive tape and the other one with 3D foam pads (please see idea No. 1331 for instructions regarding how to weave a star).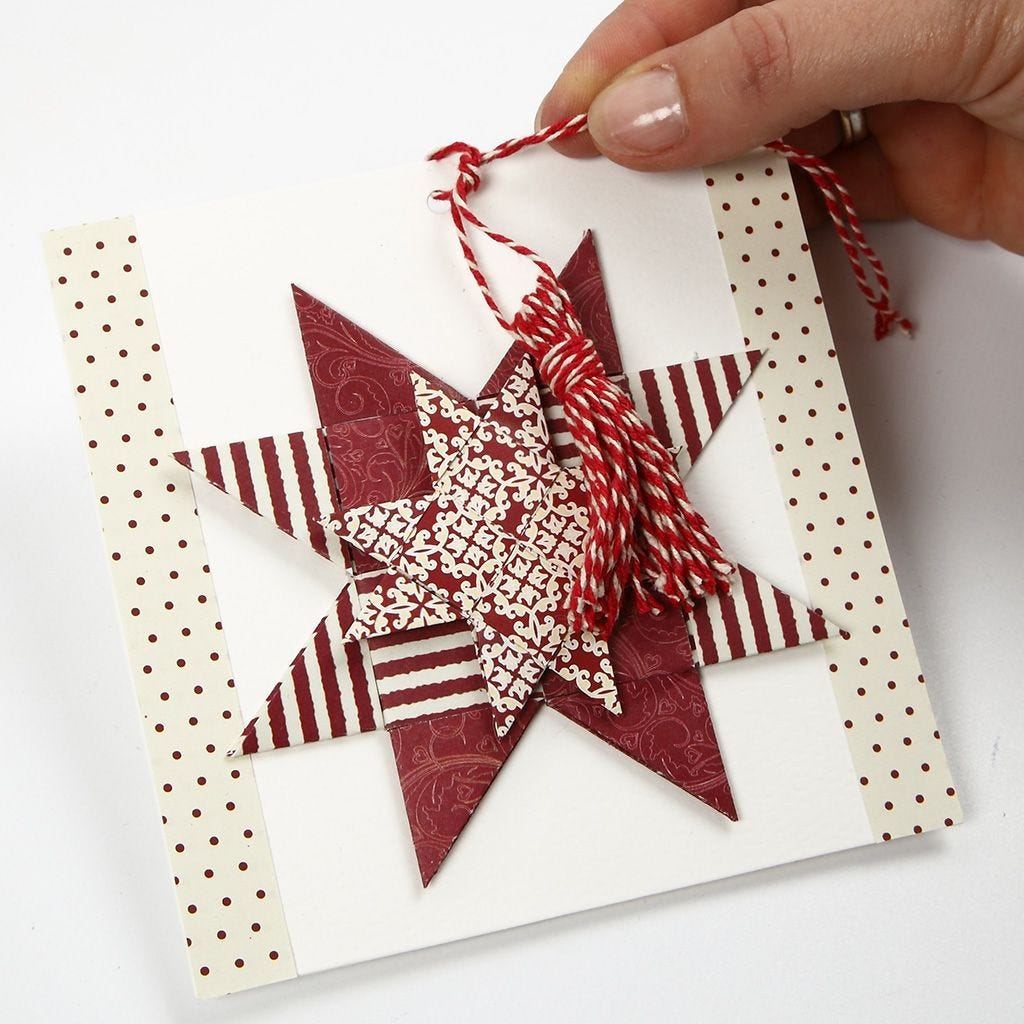 9
Make a hole in the top middle of the card with hole punch pliers. Insert the string with the tassel through the hole and tie a knot.
Copyright © 2013-present Magento, Inc. All rights reserved.