Card Hearts in a 3D Frame with a Glass Front
The red card hearts are made using a Pop-up punch. They are then attached in a row in a 3D framed box with a glass front. The wooden frame and box are painted with black paint beforehand and the inside is lined with design paper.
How to do it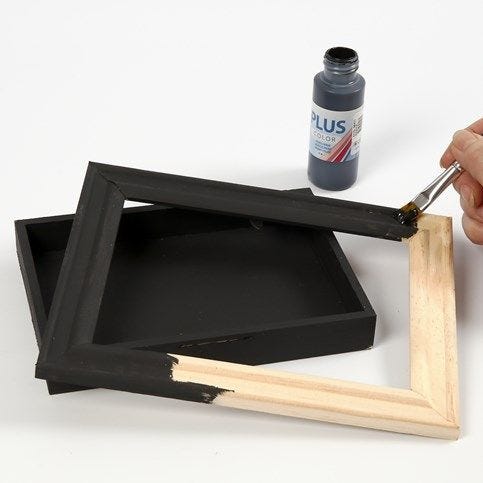 1.
The 3D wooden pine frame consists of three parts; the glass, the frame and a box. Paint all surfaces of the frame and the box with black Plus Color craft paint. Let it dry.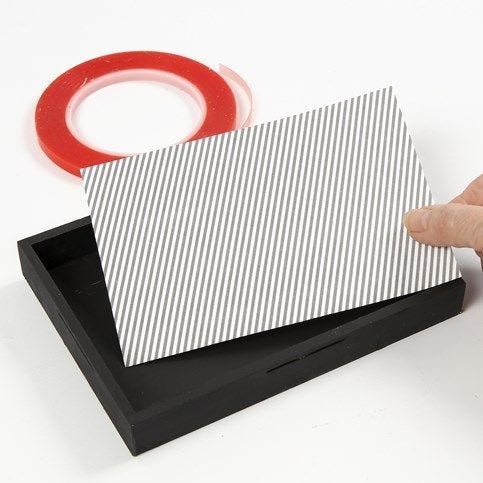 2.
Cut a 17.5 x 12.5cm piece of Vivi Gade design paper. Attach double-sided adhesive tape onto the back of the design paper and attach it to the inside of the bottom of the box as a lining.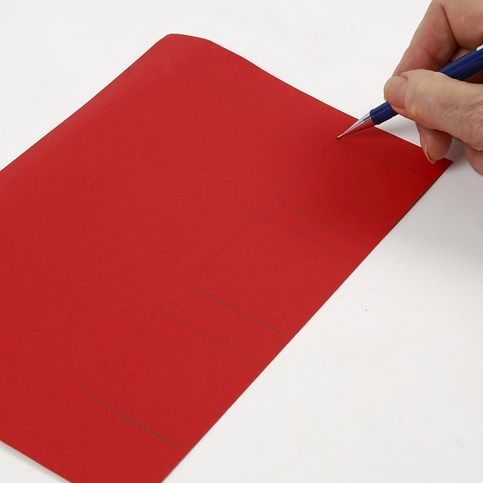 3.
Draw three 5 x 5cm squares of red card.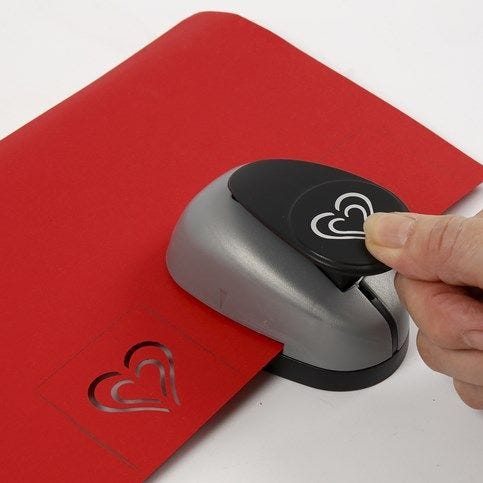 4.
Make a punched-out design in each square using the Pop-up punch. Cut out the three squares.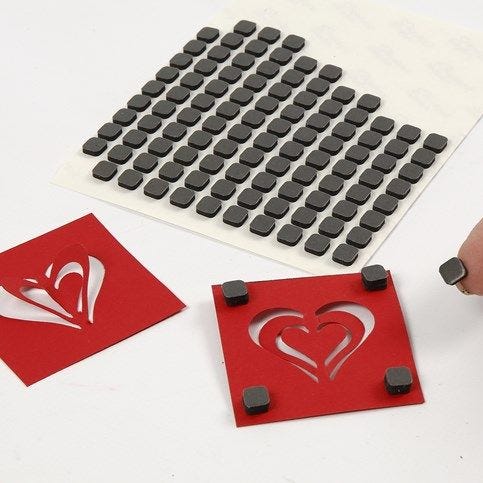 5.
Fold up the outer part of the punched-out heart, so it appears in 3D and attach 3D foam pads onto the back of each heart. NB: use two foam pads on top of each other in order to maximise the height.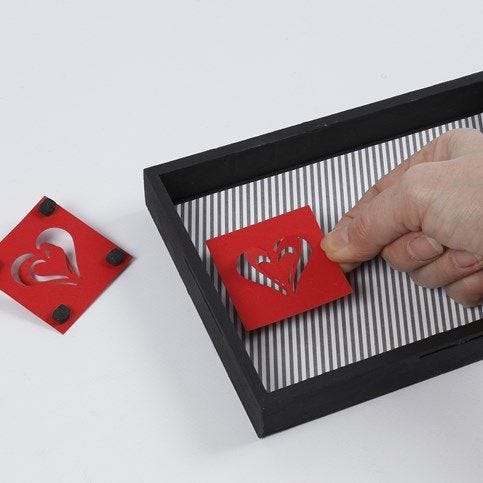 6.
Attach the hearts in a row onto the design paper lining the bottom of the box.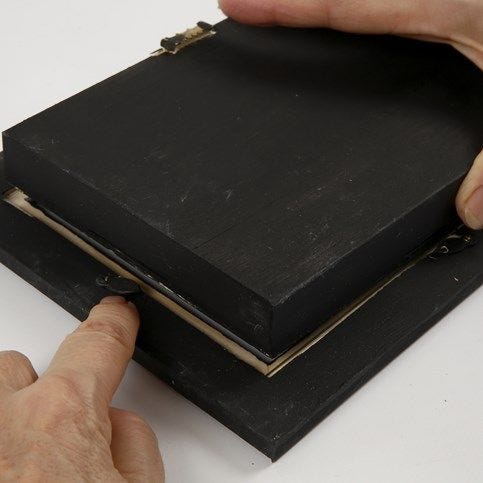 7.
Assemble the three parts of the 3D frame.
I'm shopping as
b2c incl. tax
b2b excl. tax
b2g excl. tax
Go back
I'm shopping as
Continue as guest
Copyright © 2013-present Magento, Inc. All rights reserved.