Card Eggs and Letters Bunting
Card Eggs and Letters Bunting
This bunting is made from some of the materials supplied in our large Easter kit. Eggs with letters that make up a message are illustrated here. Everything is made from card using the templates included in the kit.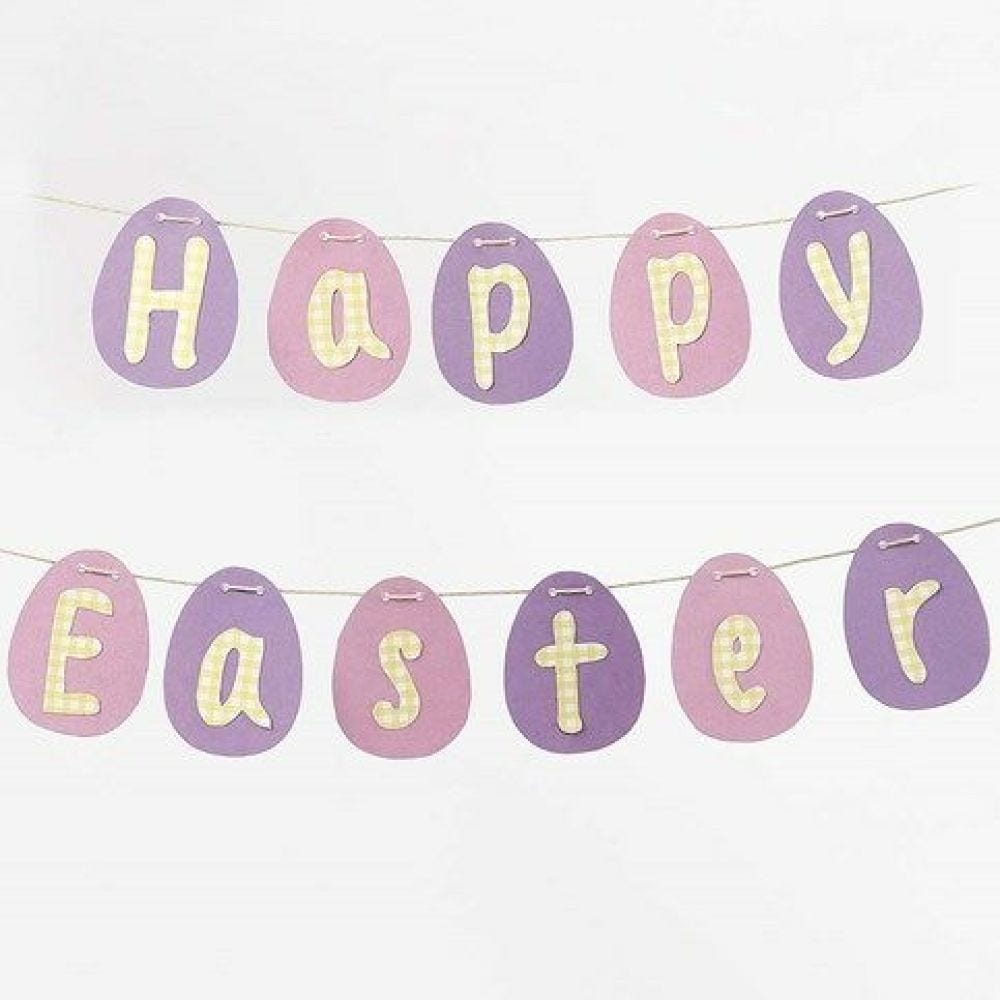 How to do it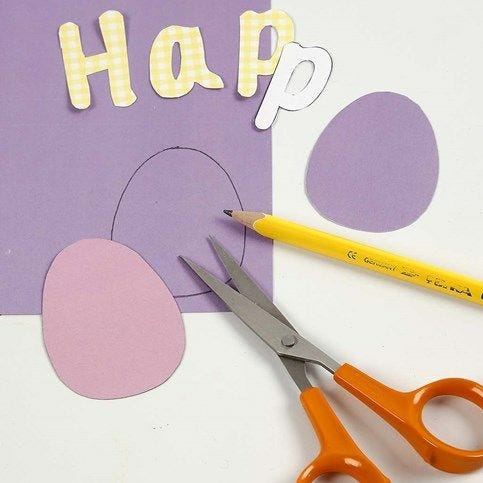 1
Draw the eggs and letters onto card using the template included in the kit. Cut out.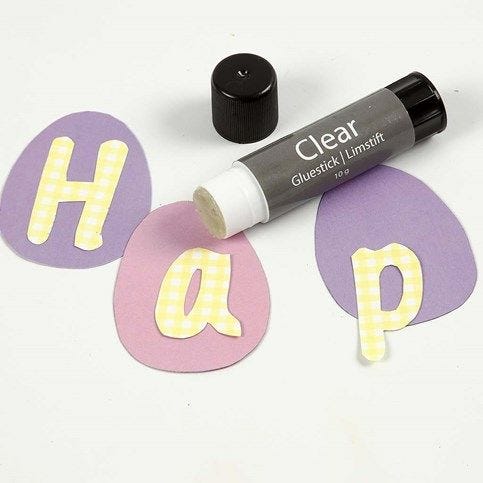 2
Glue a letter onto each egg.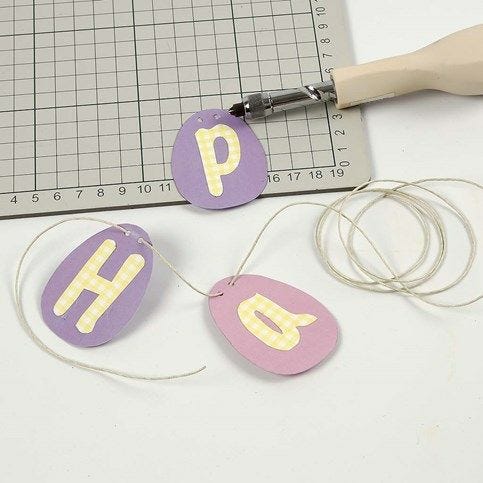 3
Make two holes at the top of each egg. Now thread all the eggs onto the cord, which is also included in the kit.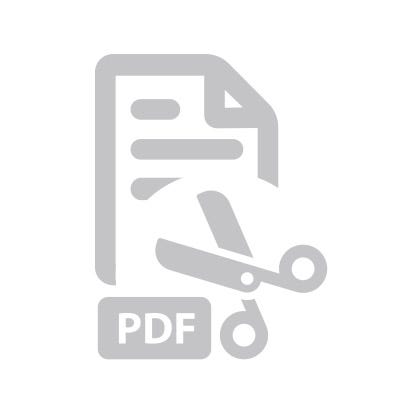 Attached file:
Download