The card masks are painted with glossy A-Color paint in different colours. Each colour paint is poured into a refill plastic bottle with a nozzle. The advantage is that the tip of the bottle can be used as a painting tool.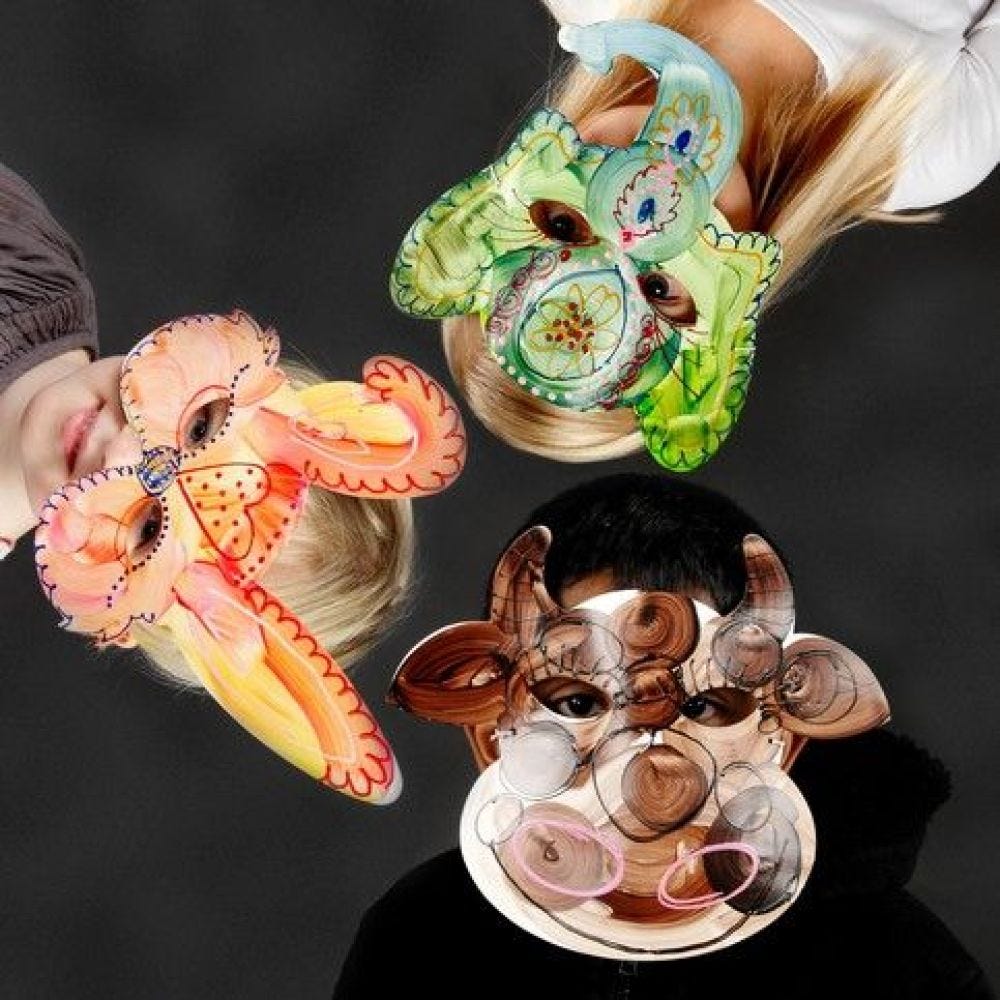 How to do it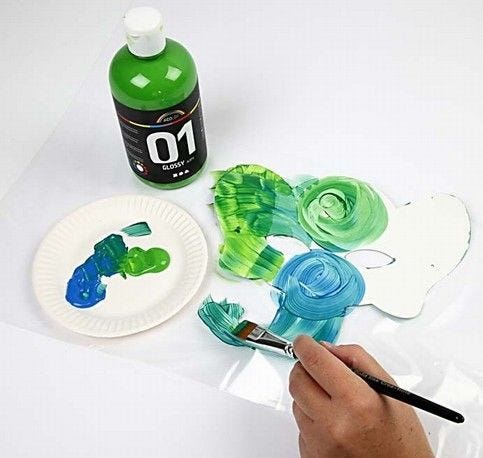 1.
Paint the animal masks with A-Color Acrylic paint.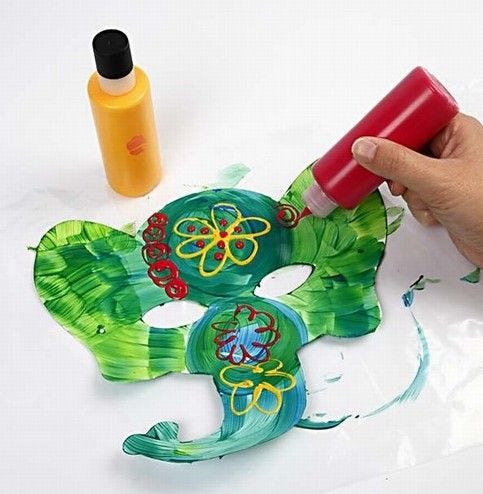 2.
Draw lines with the refill plastic bottles which are filled with A-Color paint, mixed with a small amount of water.