Canvases with Townhouses as a Collage on a Strip of Wood
Each townhouse is "built" on a canvas using Pigment Art School paint and Uni Posca Markers. magnets are glued onto the back of each townhouse when dry. They are then arranged as a collage on a strip of wood painted with black magnetic paint.
How to do it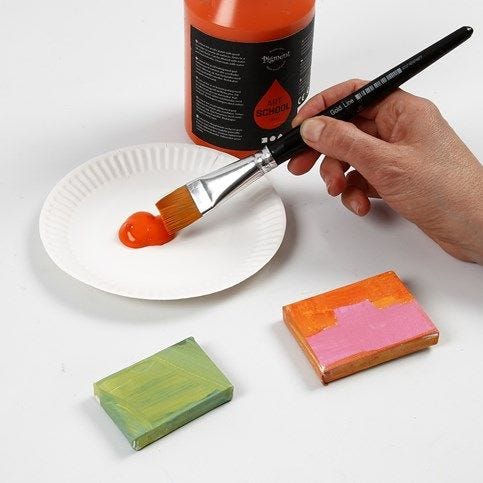 1.
Use a pencil for outlining the division between the wall and the roof of the house on a canvas. Paint each section in a different colour using Pigment Art School acrylic paint. Leave to dry.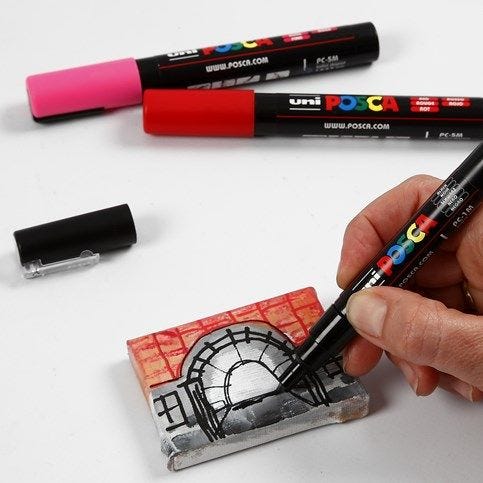 2.
Use Uni Posca Markers for drawing windows, doors and other details.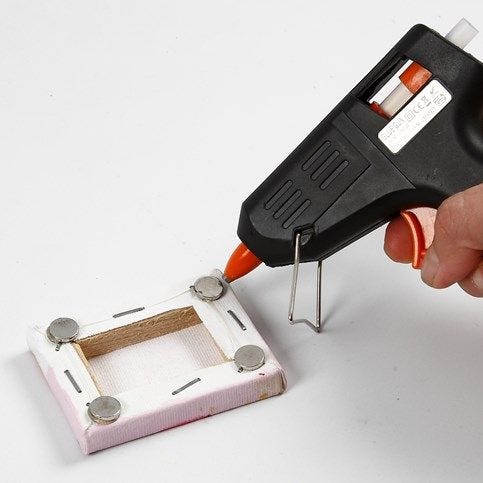 3.
Glue the magnets onto the back of the canvas using a glue gun. One magnet in each corner.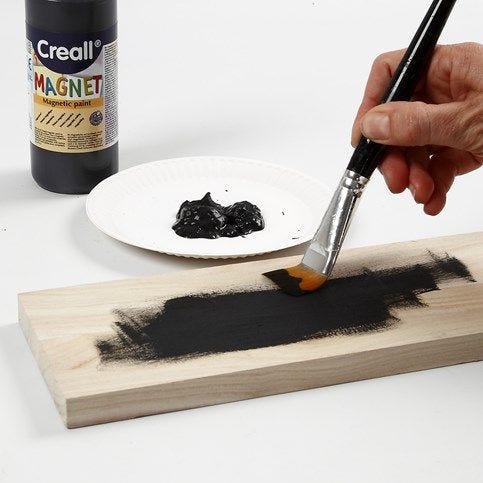 4.
Use black magnetic paint for the strip of wood intended for the collage of townhouses. Apply approx. three or four coats. Attach self-adhesive picture hangers onto the back of the wooden strip if the collage is intended for hanging.