Candle Holders with self-adhesive Stickers
Candle Holders with self-adhesive Stickers
Each of these small candle holders are decorated with self-adhesive stickers; along the edge and in the middle. How to do it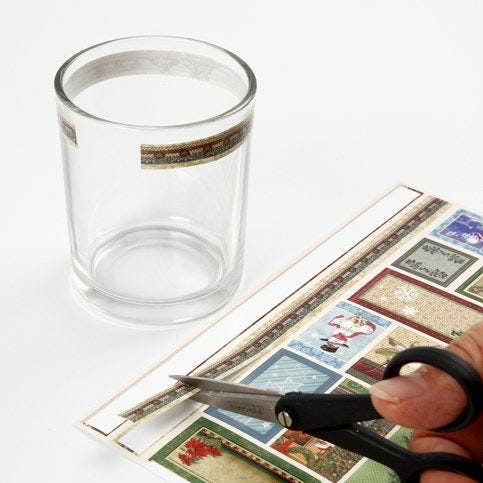 1.
Attach stickers all the way along the edge (one or two strips). Measure and cut.
2.
Attach a sticker in the middle of the candle holder for decoration.