Candle Holders with Bandana Decoupage
Candle Holders with Bandana Decoupage
All of these candle holders are decorated with a fabric waistband with a paisley pattern (cut from a bandana using pinking shears). The waistbands are attached with VTR Glue which is a special glue for fabric, (amongst other things).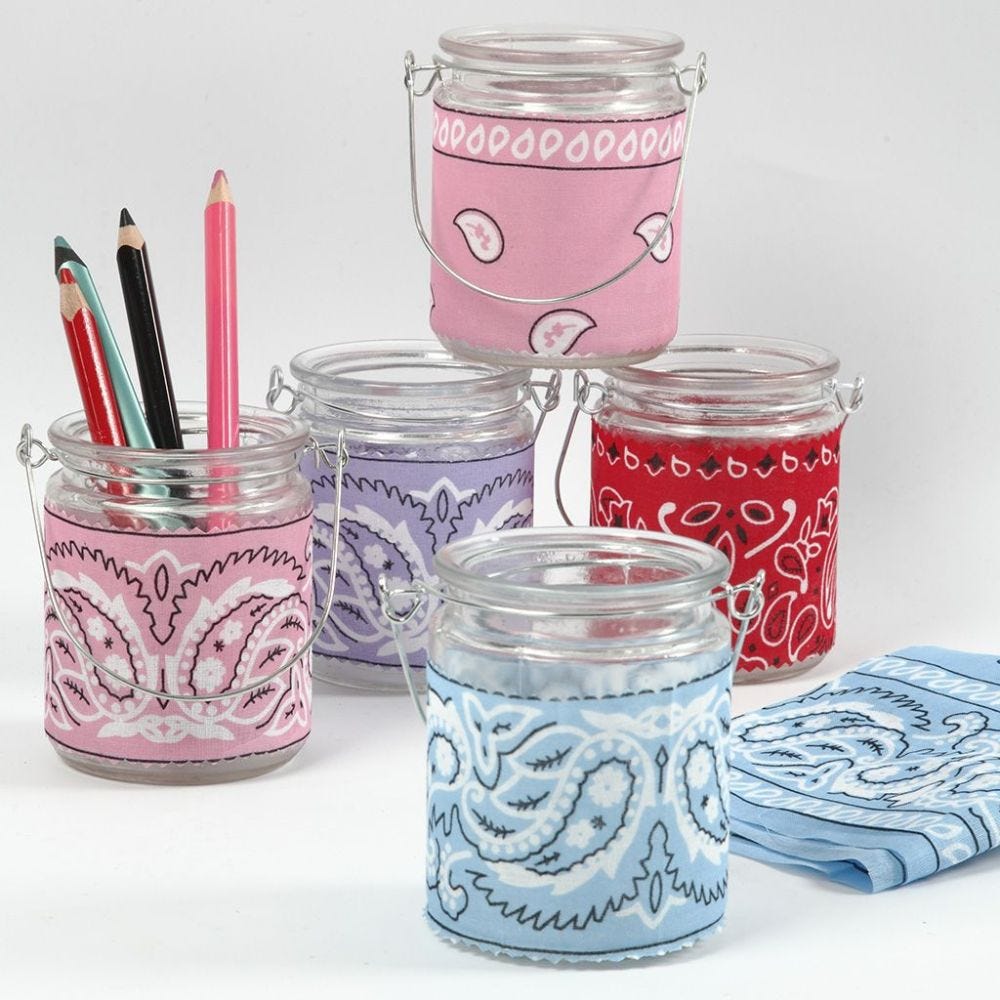 How to do it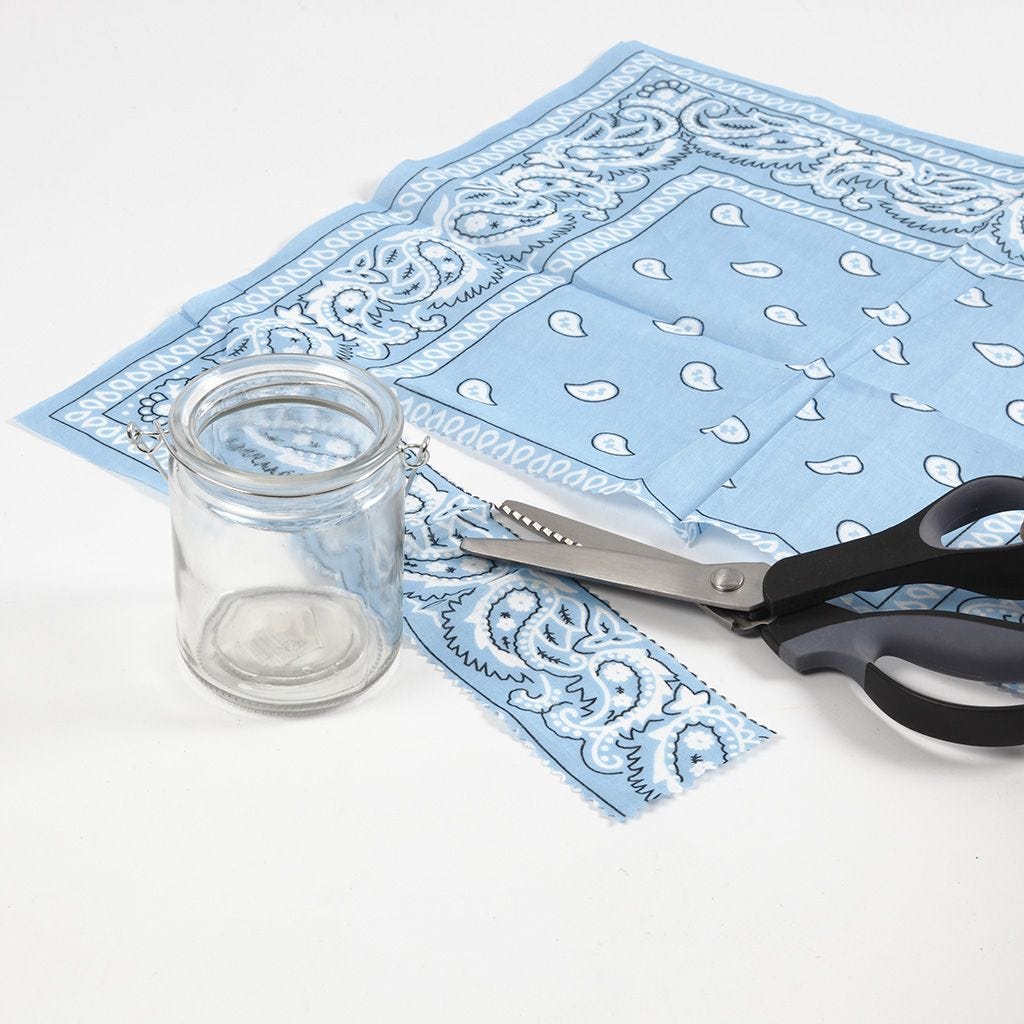 1
Measure the circumference and height of the small candle holder and cut a swathe of the bandana using pinking shears.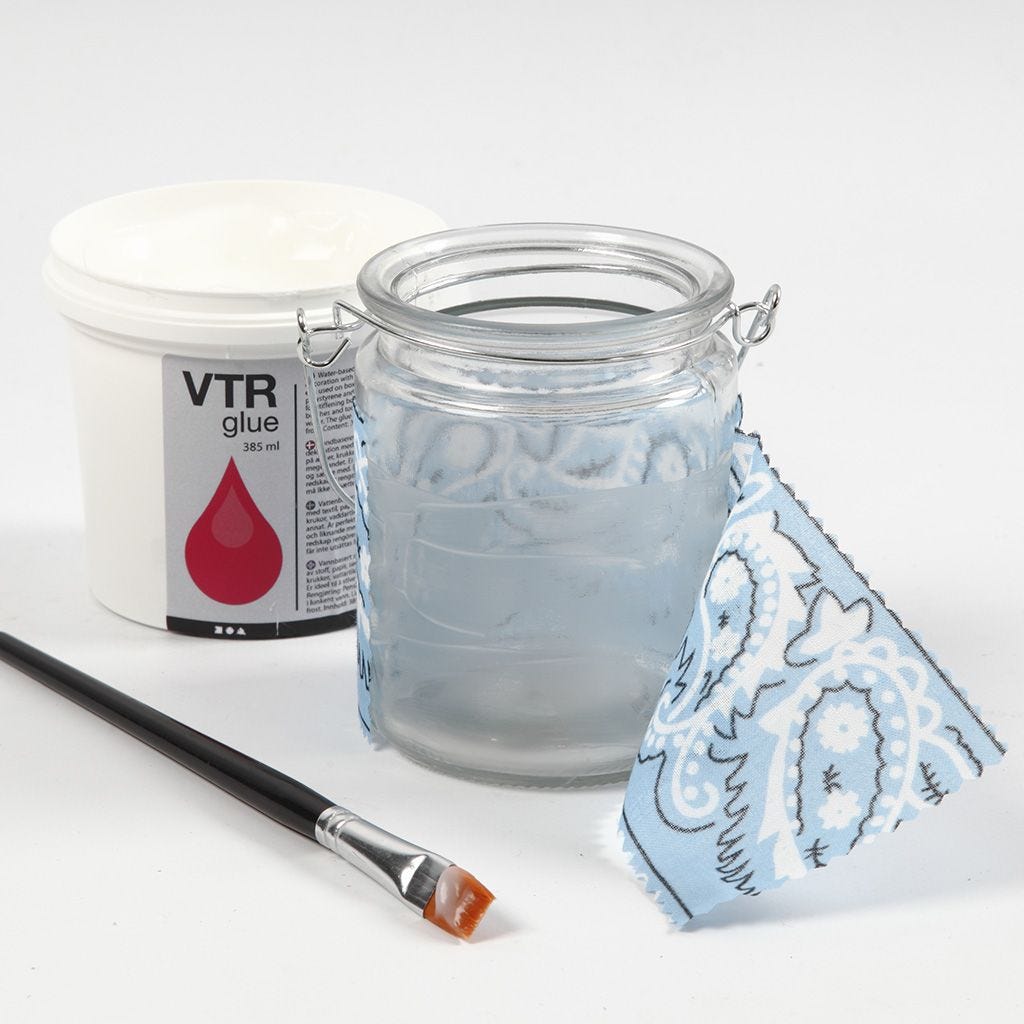 2
Apply a thin coat of VTR Glue to the candle holder and attach the fabric waistband. Leave to dry.