Candle Holders with a Love Message made from glued on Paper
Candle Holders with a Love Message made from glued on Paper
These candle holders are decorated with Color Bar paper letters which are glued on using decoupage lacquer. One candle holder is decorated with a heart and the other two with the letters "I" and "U". Together the candle holders make: "I love you".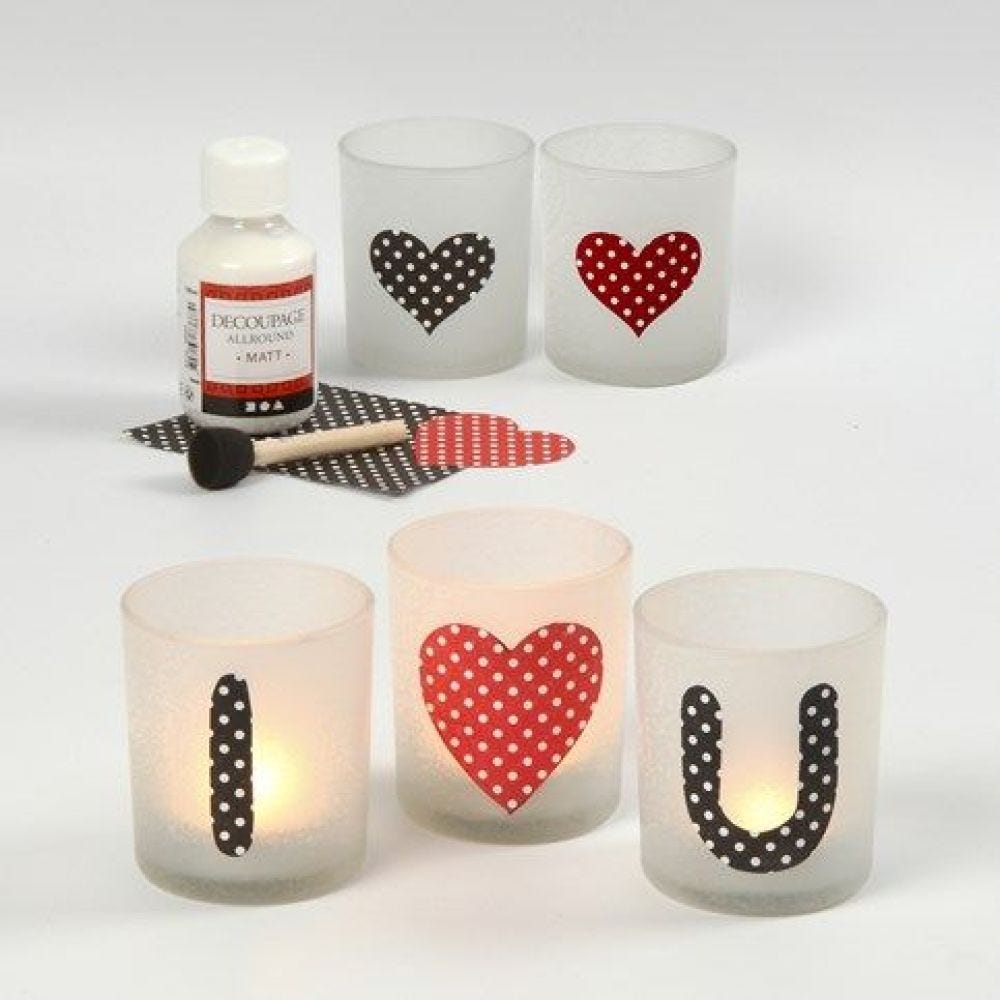 How to do it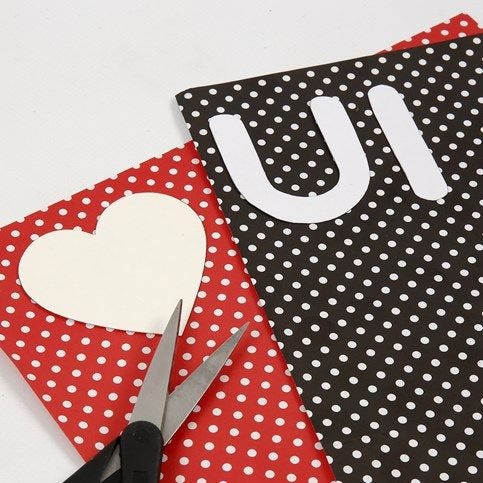 1.
Print the template, which is available as a separate pdf file for this idea. Draw and cut out the letters and a heart from patterned Color Bar paper.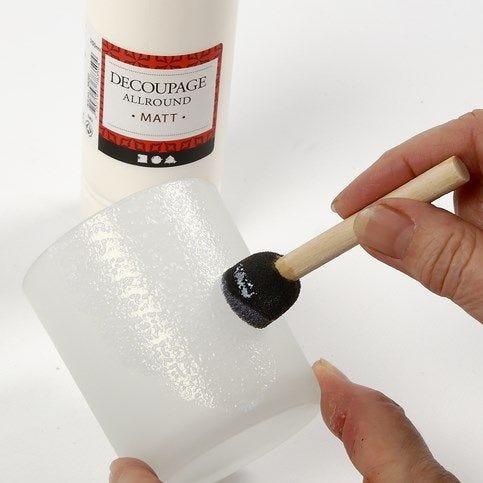 2.
Dab matt decoupage lacquer onto the entire surface of the candle holder using a foam stencil brush.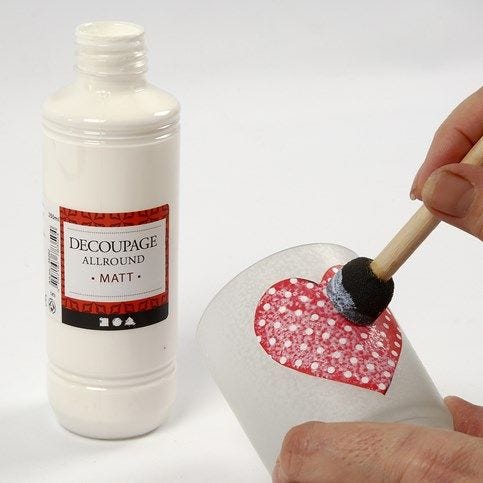 3.
Place the cut-out onto the candle holder and apply another coat of decoupage lacquer. Gently smooth out any bumps and air bubbles. Let it dry.
Copyright © 2013-present Magento, Inc. All rights reserved.