Candle Holders decorated with Tissue Paper
Candle Holders decorated with Tissue Paper
These cylindrical candle holders are covered with tissue paper in different colours. You decide whether to tear, cut or punch out the tissue paper with a paper punch. Attach the tissue paper using decoupage lacquer for glass & porcelain.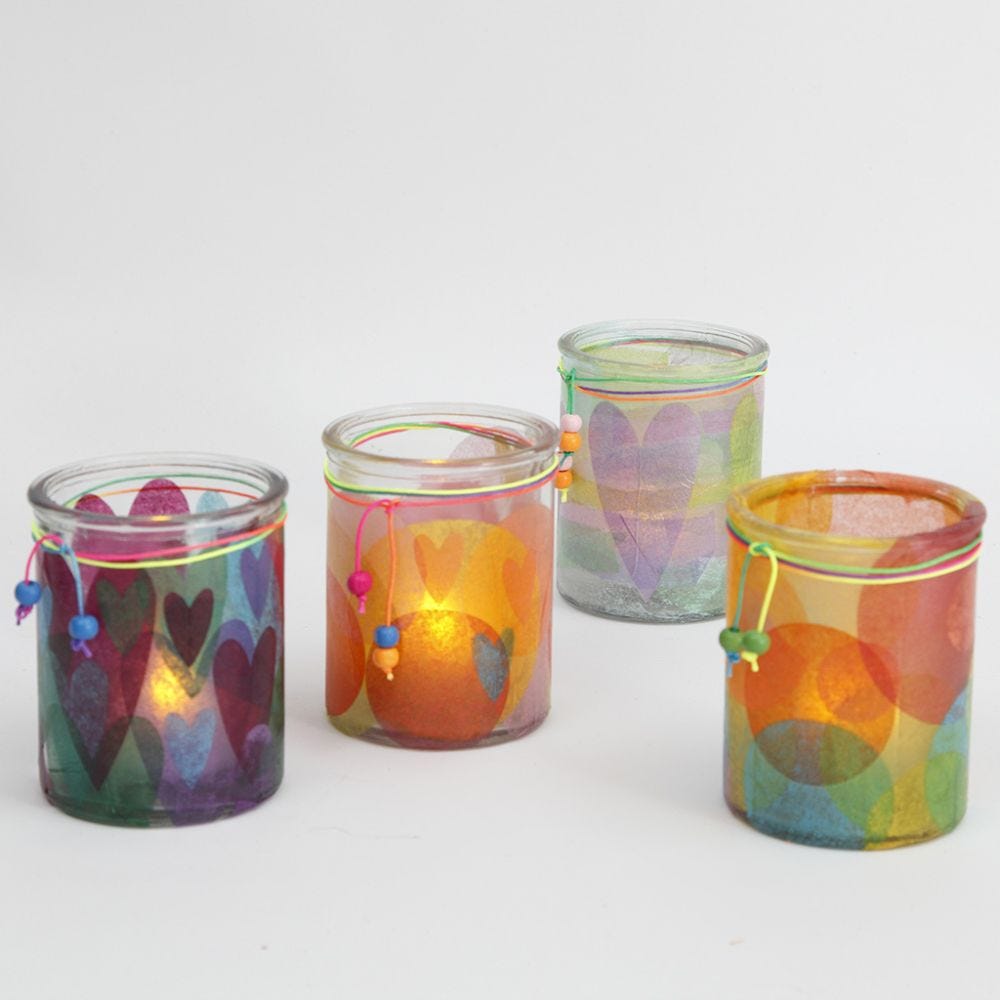 How to do it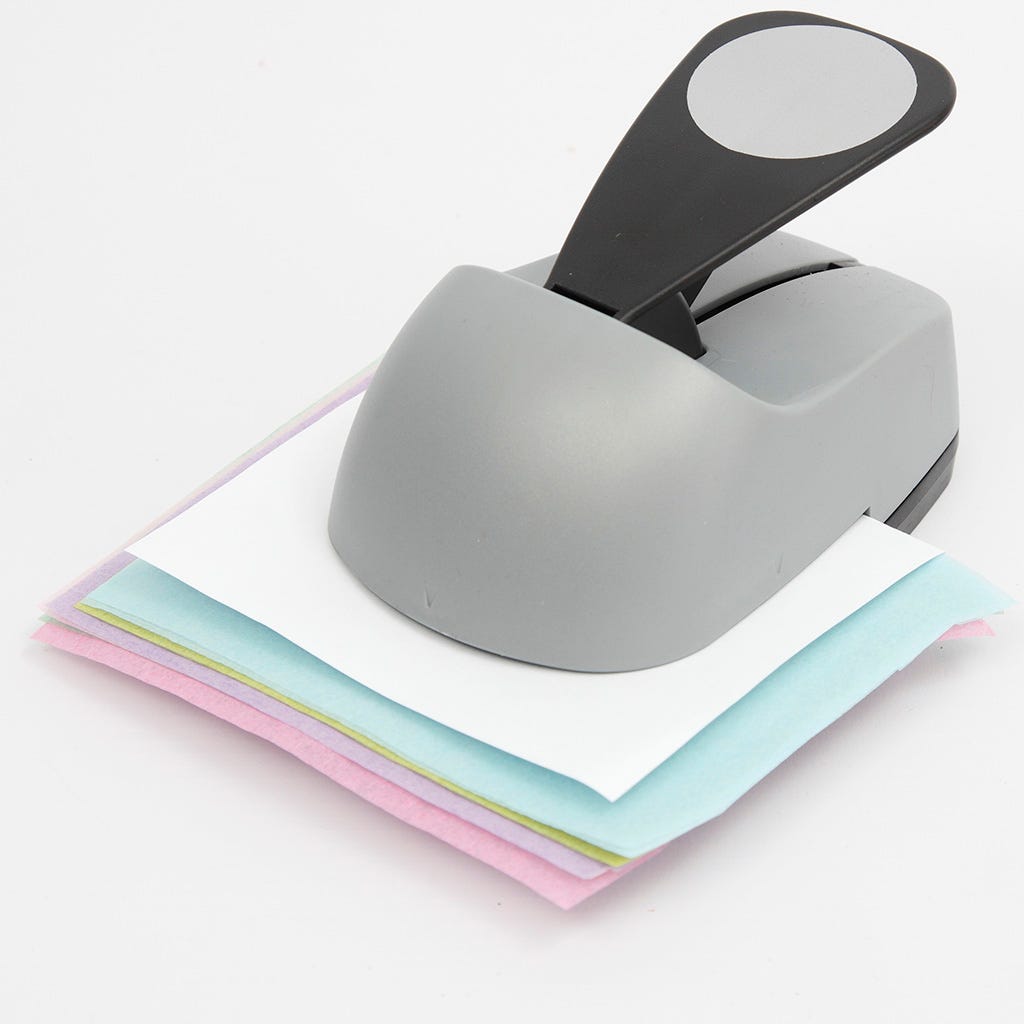 1
Place 4-6 layers of tissue paper inside a folded piece of paper when using a paper punch, making sure there is paper above and below the tissue paper.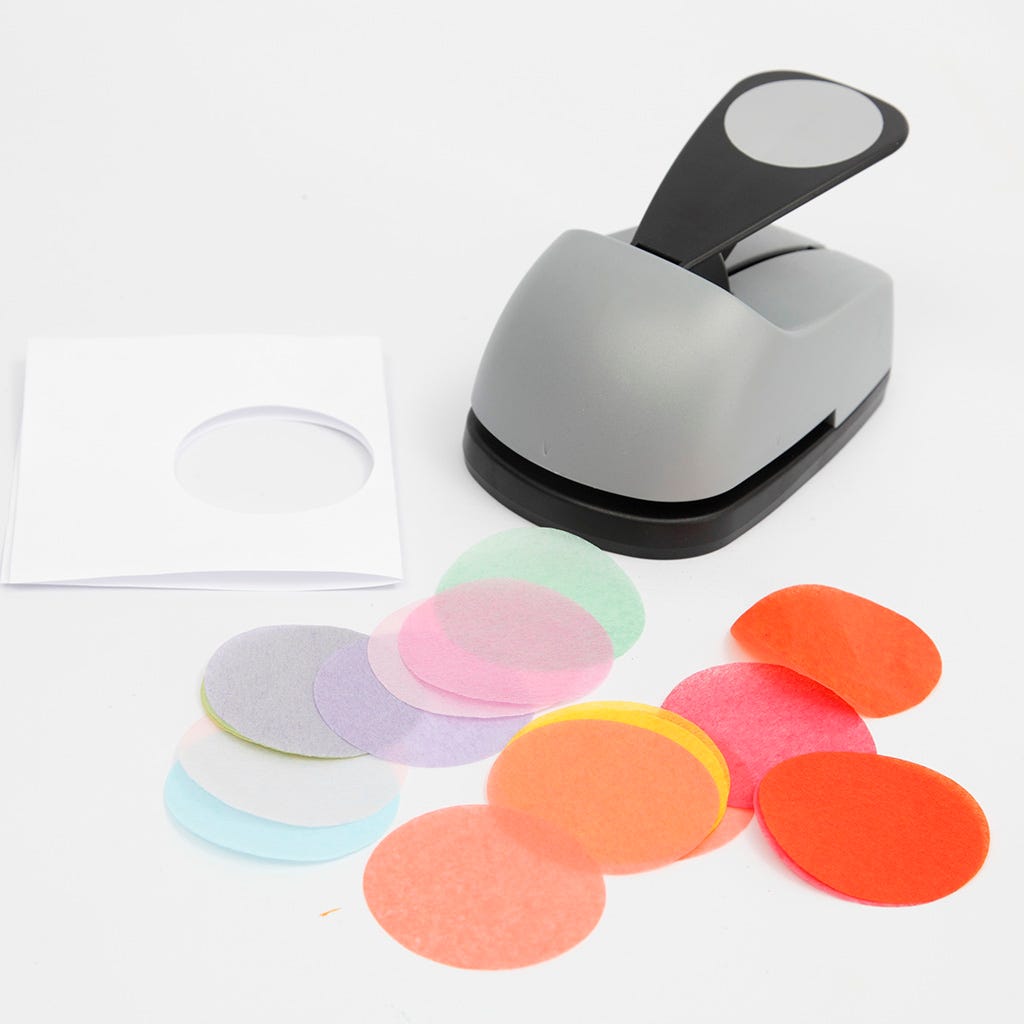 2
Now punch out tissue paper shapes with a paper punch which is ideal for this project when choosing a simple design. The paper prevents the thin tissue paper from getting stuck in the paper punch, so remember the paper each time you punch out tissue paper.
3
Attach the pieces of tissue paper onto the candle holder using decoupage lacquer. You may use a flat Gold Line brush. Remember to cover the entire decorated surface with a coat of decoupage lacquer at the end. Leave to dry.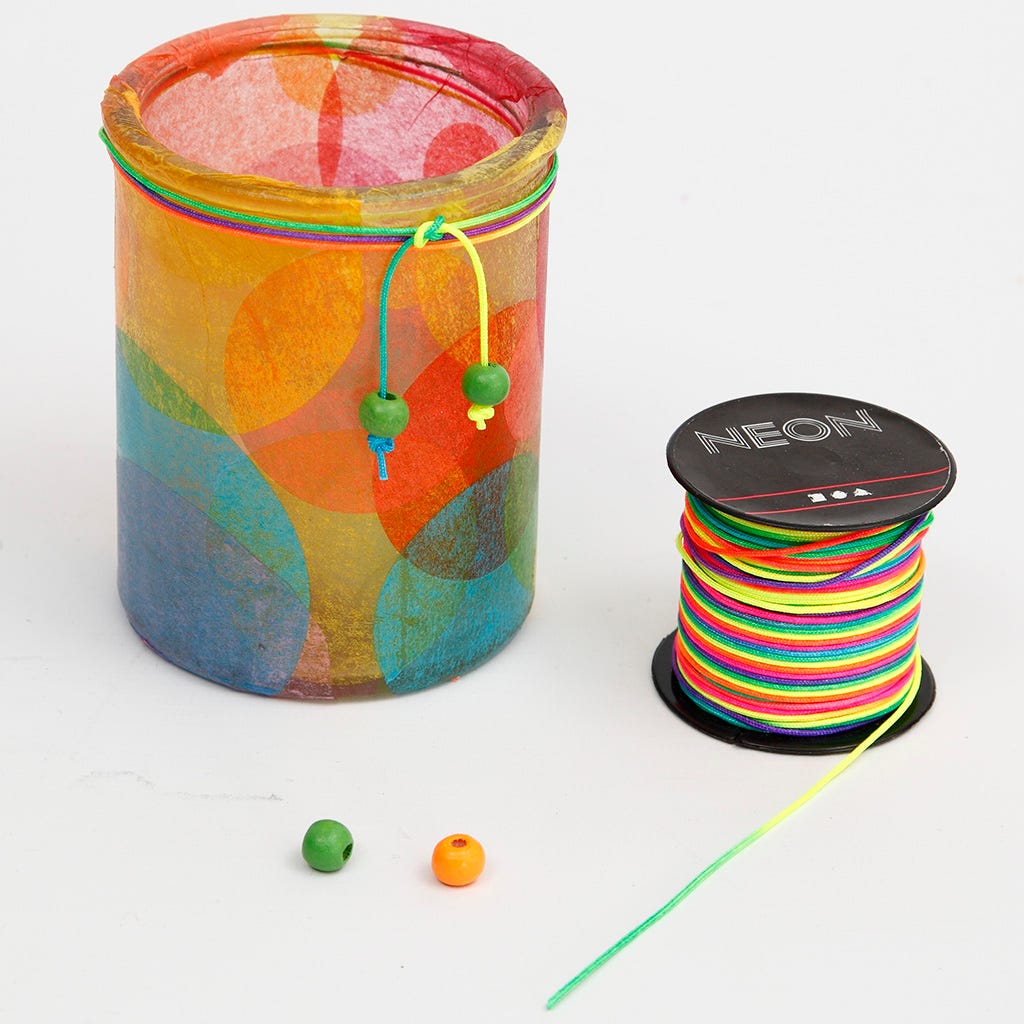 4
Fix the candle holder in a household oven for 30 minutes at 160°C, which sets the lacquer so that it can be wiped with a damp cloth. You may decorate the candle holder with cord and beads etc.