Candle Holders decorated with Patchwork Fabric and Velvet Ribbon
Candle Holders decorated with Patchwork Fabric and Velvet Ribbon
These lantern candle holders are decorated with fabric decoupage and velvet ribbon. How to do it
1
Remove the metal hanger from the glass jar. Cut and tear 12 patchwork fabric strips measuring 9 x 2.5 cm.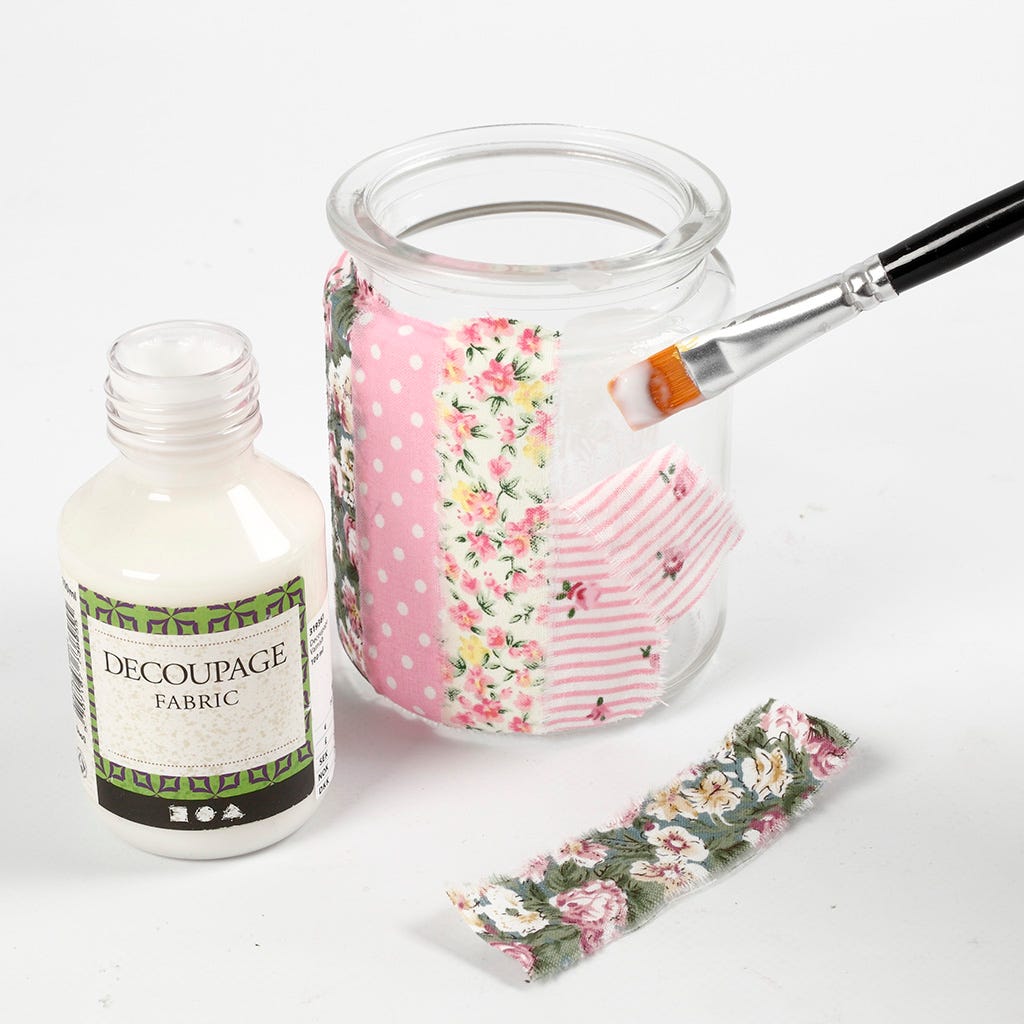 2
Attach the fabric strips onto the glass jar using decoupage lacquer for fabric. Apply decoupage lacquer on top of the fabric as well and smooth it out with the brush.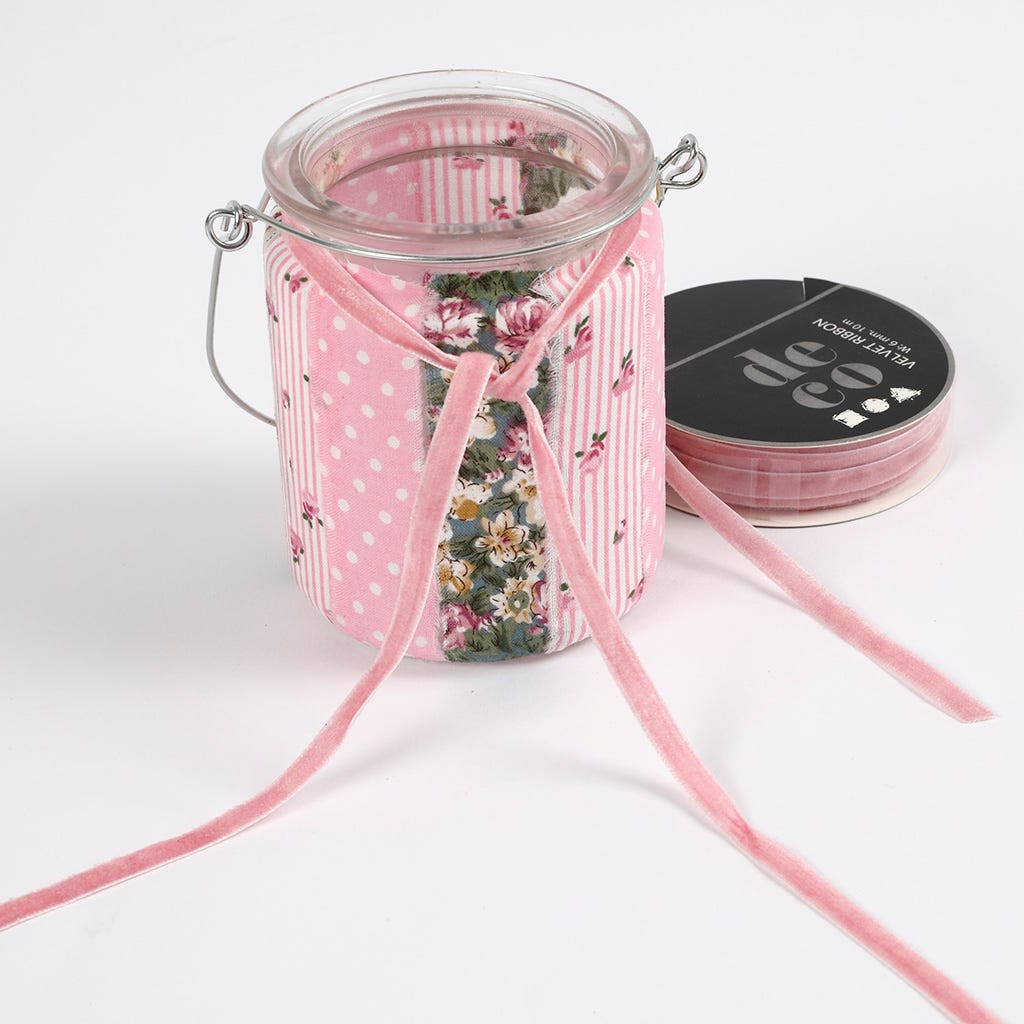 3
Tie an approx. 60 cm piece of velvet ribbon around the top of the glass jar when the glue is dry. Re-attach the metal hanger.
Copyright © 2013-present Magento, Inc. All rights reserved.