Cafetière Cosy from Vivi Gade Design Tea Towel (the Paris Series)
Cafetière Cosy from Vivi Gade Design Tea Towel (the Paris Series)
This cafetière cosy for is made from a single tea towel, wadded with polyester wadding and decorated with buttons. The tea towel and buttons are from the Vivi Gade "Paris" Design Series. How to do it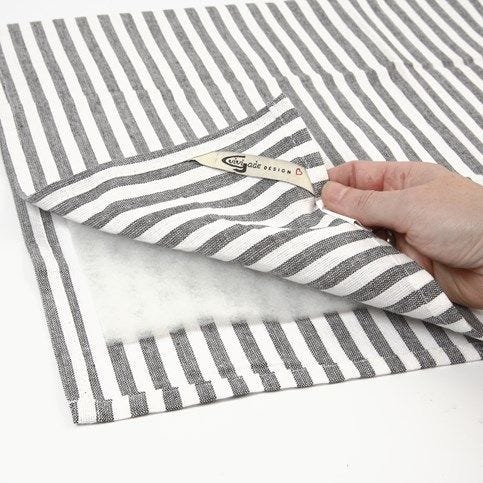 1.
Double over the tea towel, inner side against inner side. Place a piece of polyester wadding inside the doubled over tea towel, 5 cm from all the edges all the way around.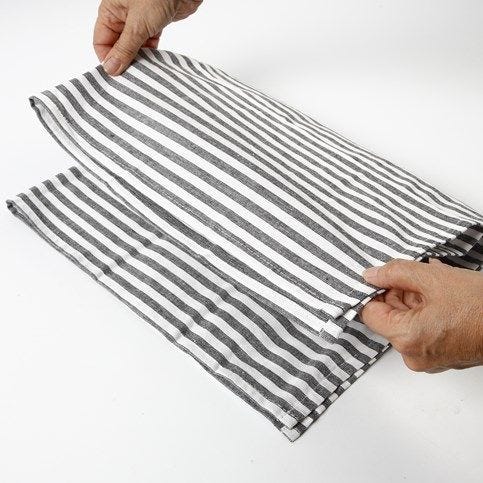 2.
Fold the doubled-over tea towel in the middle, in the other direction.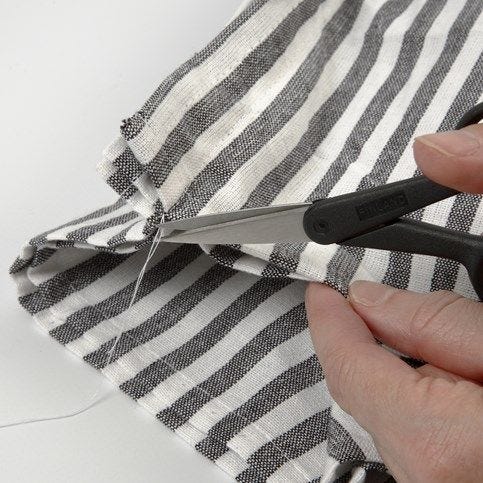 3.
Sew together at the side to make a "narrow" tube. The seam should be approx. 2.5cm. Now turn the tube inside out.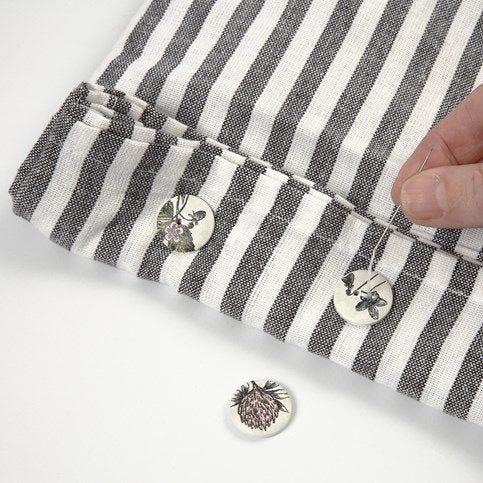 4.
Slightly fold down the end of the tube which exposes four layers of fabric. Sew on three buttons in a row, through all four layers of fabric.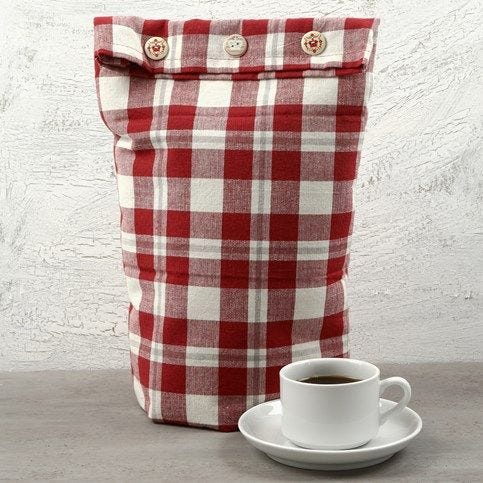 Copyright © 2013-present Magento, Inc. All rights reserved.